For Sale / Trade 1994 Miata M-Edition, EXCELLENT CONDITION, CLEAN TITLE
Location: Los Angeles, CA
Price: $4000
For sale/trade is my rare 1994 Miata M-Edition. Only 3000 of these cars were made. Just want to see what offers I can get for trades but I will sell it outright for the price listed above. I purchased this car a month ago from the original owner. He showed me all the maintenance receipts and gave me the original dealer sales sticker/decal. The car has 160K miles. For those that don't know, the 1994-1995 Miata's are the best NA Miata's to own due to them being OBD-I and still have the bigger 1.8 motor, bigger brakes, better chassis bracing, etc. Overall its just a better car when you compare it to the 1990-1993 NA's. The only mods I have done to this car is put Tokico Illumina shocks with Racing Beat springs. I wanted a stock miata. The stock shocks were blown (and original) which is why I replaced them. I also put in 1997 Miata M-Edition seats. I have the stock seats but the leather was torn beyond repair. The seats I put in are in excellent shape. As you can see in the pics, the body & paint is a 9/10 and the interior is a 9/10. The top is in excellent shape, no tears and the rear plastic window is clear. It also has a robbins top which means you can unzip the rear window to let in more air into the cabin.
The engine and tranny runs perfect. No grinds on the tranny. Super smooth shifting and it has the all important, Torsen LSD. The car also has AC which blows ice cold, heater, power steering, power windows, cruise control, and everything works.
For those that are looking to build the ultimate track car, or are looking for a car to cruise with the top down, here's your chance to get an excellent condition Miata at a great price. Here's some pics:
http://s15.photobucket.com/alb...0Pics
/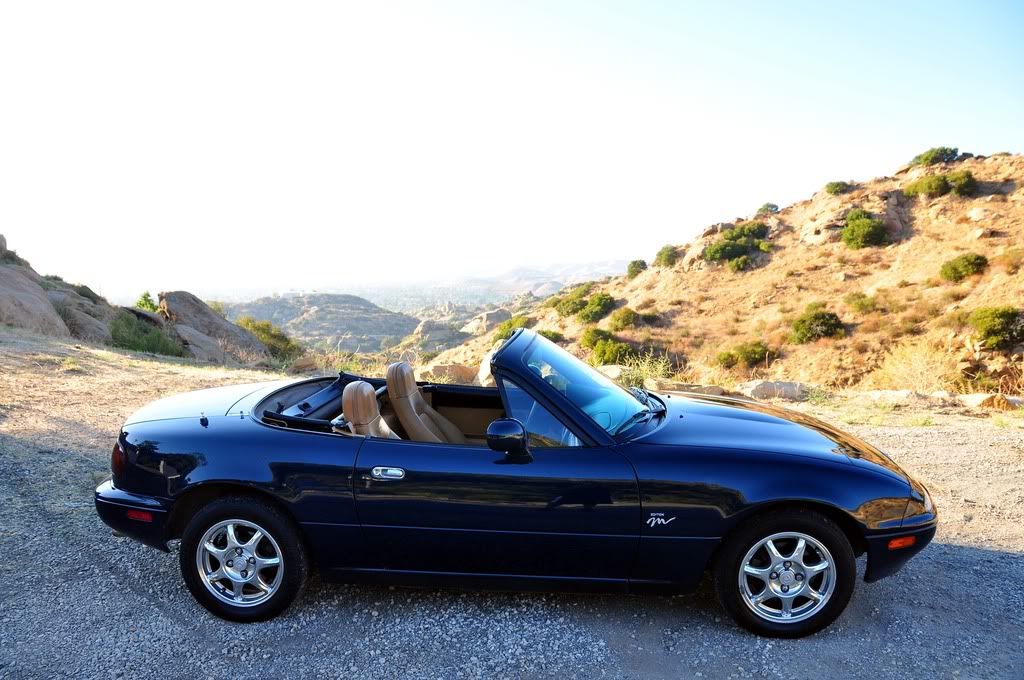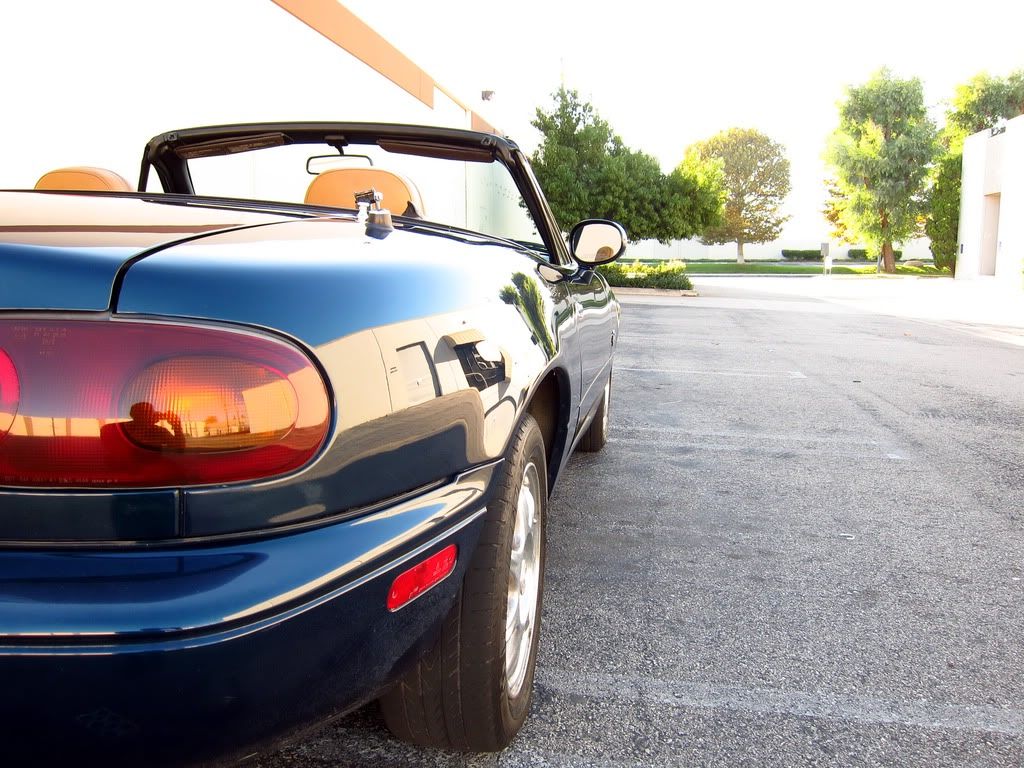 New pics: Car now has stock 2000 miata wheels, 15"