Discussion Starter
·
#1
·
After I sold my problematic NA back in summer 2013, I've been dying to get another Miata. I got a good amount of $$$ saved up, but wasn't sure what I wanted. I was watching this 1999 NB on CL in my area for a while, so I decided to check it out.
It had a dented passenger front fender, ugly carbon vinyl "racing stripes", and a lil surface rust along the driver side of the car from sitting from a while. 174k miles... not the worst I've seen. I'm the 3rd owner of this car. Bought it for $2.4k. The seller was moving back to the Philippines and needed it gone asap. He wanted $2.9k but I talked him down $500. Overall, besides the fender & rust, it was pretty clean. Nice and stock. Pioneer deck. Clean trunk & engine bay. No Leaks ANYWHERE! Not the best interior, but that's all going to be replaced anyway. I'd say it was a nice find for the price
The car has power windows, power steering, A/C, power antenna, & leather seats (PCP package? Torsen maybe? :haiguyths: )
Like I said, the car sat for a while & when the previous owner went to finally start it, it wouldn't turn over. He had it towed to a mechanic that replaced a **** load of parts, so much of the maintenance has already been finished.
Now I'm just trying to get it looking decent. I immediately picked up a passenger fender from Static 9 Garage, and got rid of the stripes. I just finished sanding down the rust & spraying some generic metallic silver paint/ clear coat over it to prevent further corrosion. I can't wait to get this thing painted lol
My plan for it is just a nice street, and AutoX project. Maybe some light trackage. This time around, I have another DD, so I can take my time with this car & do it right.
Anyway, enough talk. Here are some pics!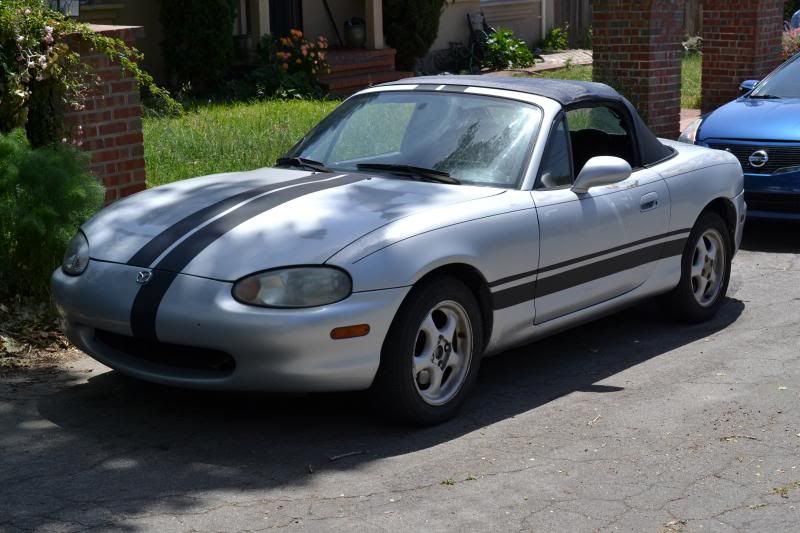 After I started removing the stripes
Rear before rice removal
Interior... Can't really see the tears in the drivers seat, but that's ok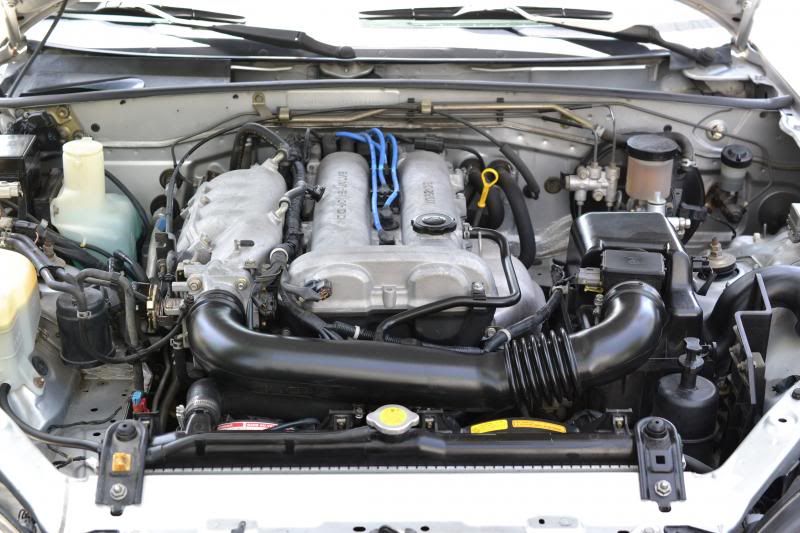 Clean Bay!
Relatively new glass softtop
Picture of said rust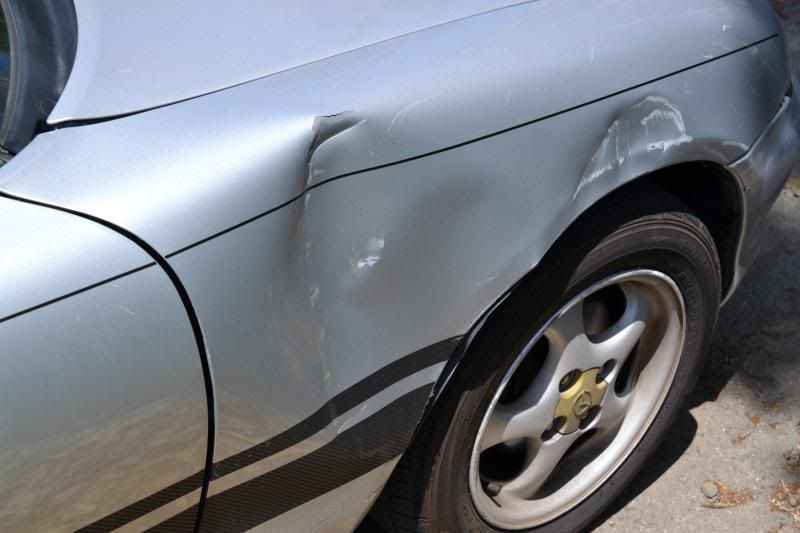 Picture of the bad fender
After stripe removal and paint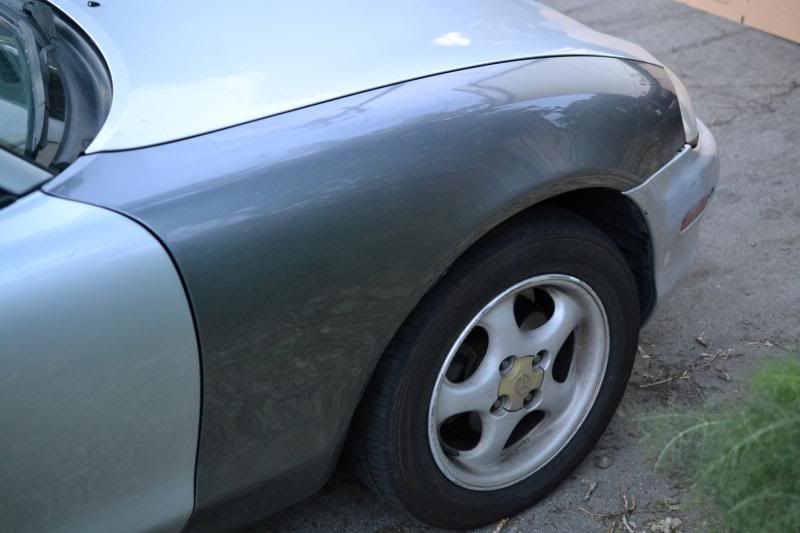 New fender. Ti Grey from the MSMs lol