Name: Chris
Location: Norfolk
Means of contact: SOLD
Price:
SOLD
Description: Up for sale is my 2003 Miata that I supercharged shortly after buying it. It's a great car, but I have to sell it due to a baby on the way and a wife that would rather I have a more productive hobby. I'll be buying a tundra in the near future so not looking for any vehicle trades. I'm not pressed to sell the car so no low ballers, it's worth every penny I am asking. I will be using some of the money on a canon 5d mark ii or iii. If you have one with a low amount of actuations it could be considered in a partial trade.
2003 Mazda Miata w/5spd (base, ie no LSD)
Mods:
Kraftwerks Rotrex supercharger kit
Fidanza Flywheel
Flyin' Miata stage 1 clutch
Raceland Header
Raceland coilovers
Trackdog Racing header blanket
Hondata thermal intake manifold gasket
Thermal R&D exhaust
Goodwin Racing motor mounts
Hard Dog hardcore hardtop double diagonal roll bar
Mazdaspeed headlights
Mazdaspeed door sills
Mazdaspeed floormats
Faux Bride Low Max Seats
Goodwin Racing Roadster SUBWOOFER Rotationally Molded Windblocker
Project-G G-string (bikini top)
Konig Remember's 16x7 et35 w/195/50/16 nitto neogen tires
AVH-P3200DVD headunit w/Bluetooth add on and iPod cable
HID kit
Pictures:
Exterior
w/hardtop
Engine bay as we swapped the motor in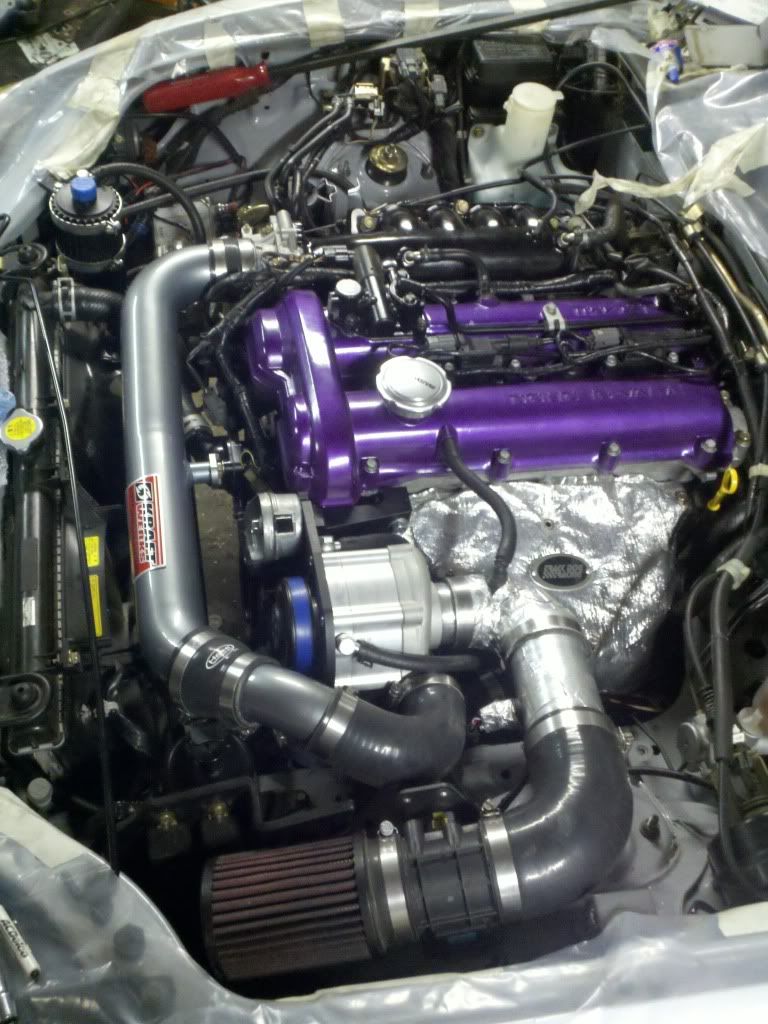 Flywheel and motor mount
Interior (before I mounted both seats)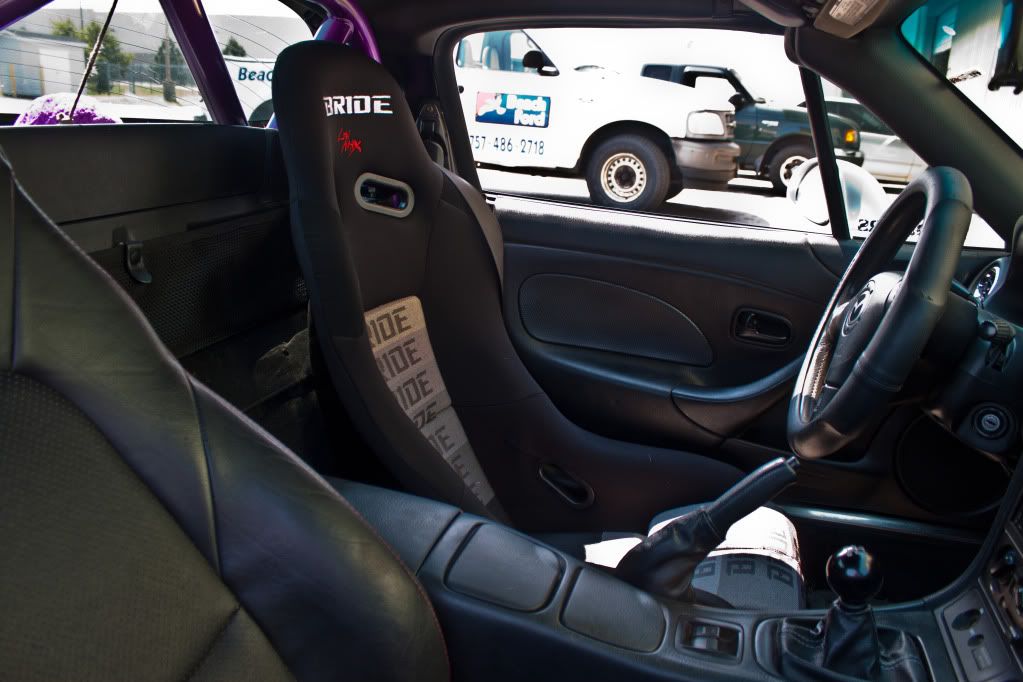 Paint isn't the best. It's glossy but it could stand to be touched up from scratches here and there. overall I would say its a 7/10.
disclosure:
The motor was swapped out when I had an issue with the kraftwerks kit. The kit they sent me had an old supercard with a dry rotted vacuum line. Long story short, the motor ran lean and destroyed the rings in the old motor. I replaced the vacuum line and bought a motor with 30k on the clock and changed out the water pump, timing belt, valve cover gasket, plugs, coils (new Standard), crank sensor, camshaft sensor, exhaust gasket. The car runs great and have had zero issues for the last 20k miles.
The motor mounts are stiff...like rattling your fillings out at times stiff. I can include the stock mounts if you want a smoother ride. It's not noticeable to me anymore when the car is warmed up and driving, but if you aren't used to it then it might bother you.
The seats are racing seats. They are narrow. I'm 5'10 and 220 and fit snuggly into them. If you have a wide rear you *may* not fit into them.

Due to overwhelming texts and messages:
I am NOT accepting vehicle trades of any kind for this. Not looking to trade it for a 'family car'.

I will not part this out. It's a damn good deal as it is. Taking the parts and selling them will yield much more than what I am asking, I'm just getting out of the game and wanted to sell quickly.

Also, the price is a hell of a good deal, don't offer me 7k and act like it's reasonable. If it doesn't sell by the end of summer I will part it out and just trade the car in.
To put things into perspective:
Kraftwerks Rotrex Supercharger: New $3295.00 w/o S&H
HardDog Hard Core Double Diagonal Roll Bar: New $505 w/o S&H
Goodwin racing upgraded motor mounts: New $250
Hardtop: Average price is 800-1000 used, and this is in great condition.
Project-G G-string: Complete min price of $450 New.


And this is just the parts that people have been constantly messaging me about. Don't message me about parting it out, it won't be happening right now.