Discussion Starter
·
#1
·
Hey all, I started a thread in the newbie section introducing myself and someone suggested I start a project thread. So, here you go!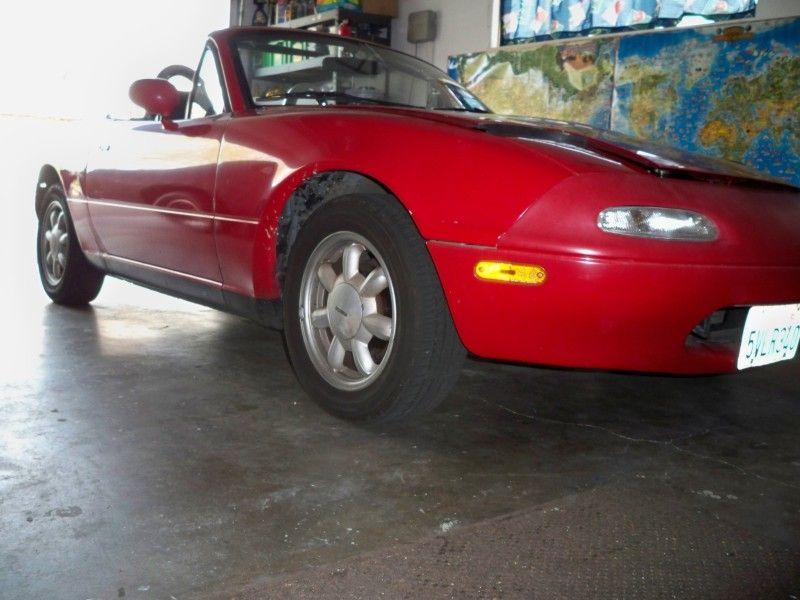 I got it from a speed shop in santa clara, basically what happened was someone brought their car to this shop, the shop pulled the cylinder head to see what was wrong, found a chipped valve, the customer couldn't afford the bill so he sold the car to the shop and the shop sold it to me with a rebuilt cylinder head for $1900.
It needed a few things, but was mostly sound. The only bad thing is the car was totaled on the passenger rear quarter panel, the damage is cosmetic only and they did an ok job at fixing it but I don't think the quarter panel and bumper will ever line up... I'm not too worried about it though. Anyway since I got it I've done the following:
rewired the stereo (it was staying on even with the car off, haha)
painted the license plate panel black (it was silver which clashed terribly with the red)
reconnected the left side speaker
broke off the wheel locks since I didn't get a key with the car
added a temporary battery tie down, it didn't have one before, but I really need to find a good one...
removed the stock antenna
added a new convertible top, the window was pretty much ripped out of the old one
Here's a pic of the new top being tested in the rain, no leaks! :mrgreen: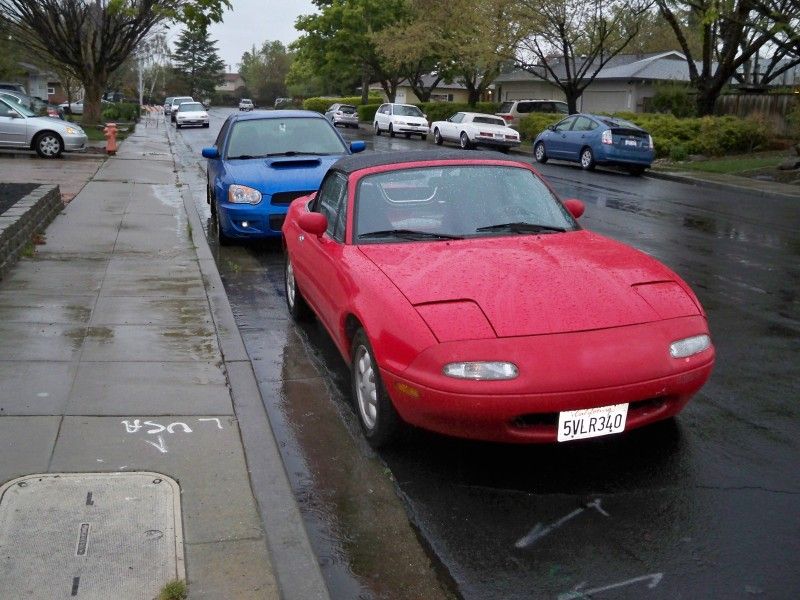 and a pic of the "before" ride height: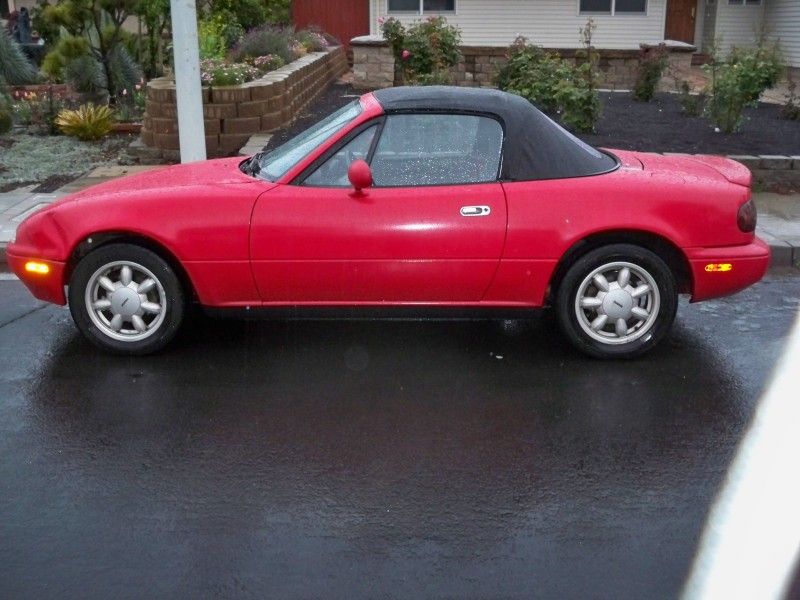 Next was a set of coilovers of course! Here's a pic of the megan racing EZ street coilovers that I got for it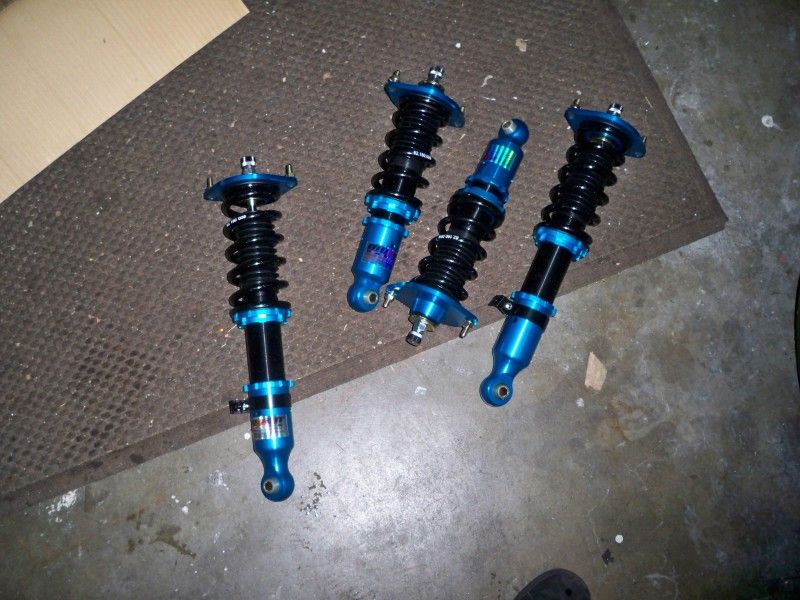 slammed... my buddy josh in the car.
and just to say I could... (sorry for the cell pic...)
It was much too low for my tastes at the height though. I had 2 1/2 inches from the bottom of my pinch to the ground and it scraped everywhere... Now it's at 3 1/4 inches and it's muuuuuch better. I think I'll keep it at about this height for now.
Next up is an upgrade to the brakes. I just picked up a set of 94+ brake calipers today from a member here, so more to come!