I've been lurking around here observing the forums for a while now and have decided to share what I do to my miata. Now I don't exactly have any crazy plans for it in my mind, just fixing the small issues that the car has.
So I was doing my usual craigslist browsing for miatas for sale one night and found this '91 miata was added an hour ago, at the time I had very limited knowledge at the time and didn't even know this was a special edition. It was listed for $2200, price included hardtop, he mentioned in the ad that it was an automatic with a transmission that wouldn't shift from 1st gear to 2nd gear until 4500 rpms, I immediately texted him to schedule a time to look at it. I thought it would be perfect for a 1.8 with manual transmission swap. He answered me the next day saying he sold the hardtop and that he would discuss a new price in person if I was still interested. I went and saw the car, owner took me for a drive, didn't let me drive because I am a young adult and he wasn't sure if I was serious or just kicking the tires. After my first insoection of the car and the test drive I offered him $900 cash that day for it.
Deal, he accepted my offer and I was officially the proud new owner.
Now what would this thread be without some pictures?
:smile10:
First day at home after a well needed wash..
I took the car home and got it on jackstands to pull and inspect the transmission.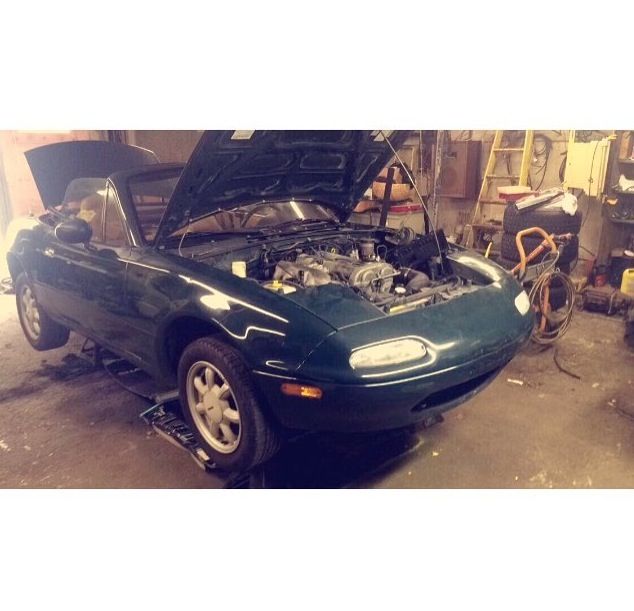 *Sorry for the poor quality on this one* :rice:
When we began to drain the transmission fluid so we can pull it we saw the original fluid from factory, this transmission fluid was solid black, the dirtiest thing I have ever seen come out of a car. We drained it, flushed new oil through it, then filled it with new transmission oil. Problem solved, so I now have a healthy 1.6 with an automatic transmission.. :suicide:
I have decided to keep the automatic transmission in, I'm sure most people reading this are clicking away in disgust to hear that, but my plan with this car now is to get the car back into reliable condition, up to date with all maintenance and replace worn parts, after seeing the fluid that came out of the transmission this car has been neglected far too long. This will not be a full on restoration but fixing and cleaning up the issues on hand, My little brother is turning 16 in April 2018 and I have decided that I am going to pass this onto him as his first car.
Back home from my Stepdad's garage with fresh fluids. Yes, the stock exhaust is off, The muffler and catalytic converter were rusty and full of holes. I replaced them with the ISR, formerly ISIS, catback exhaust for 1.6.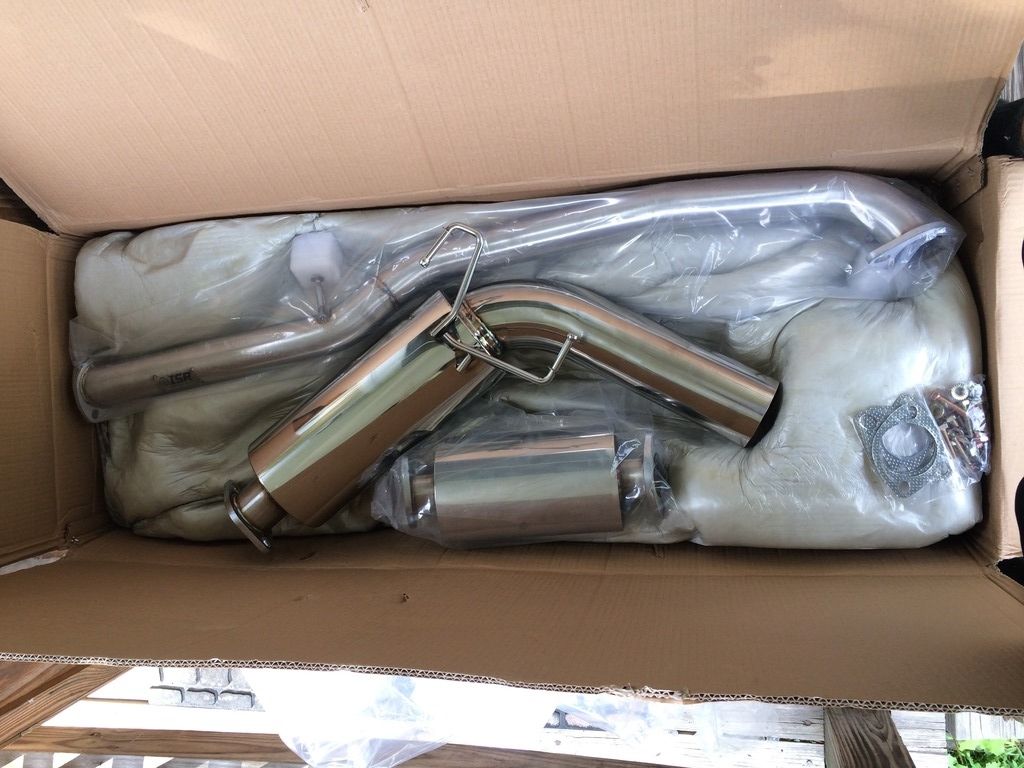 Next I got a very good deal on some old 15x8 American Racing wheels from a guy my stepdad knew. He said he had them on his mk1 VW Caddy and MK2 GTI. For $100 and a quick 10pm spray job, this is what I ended up with..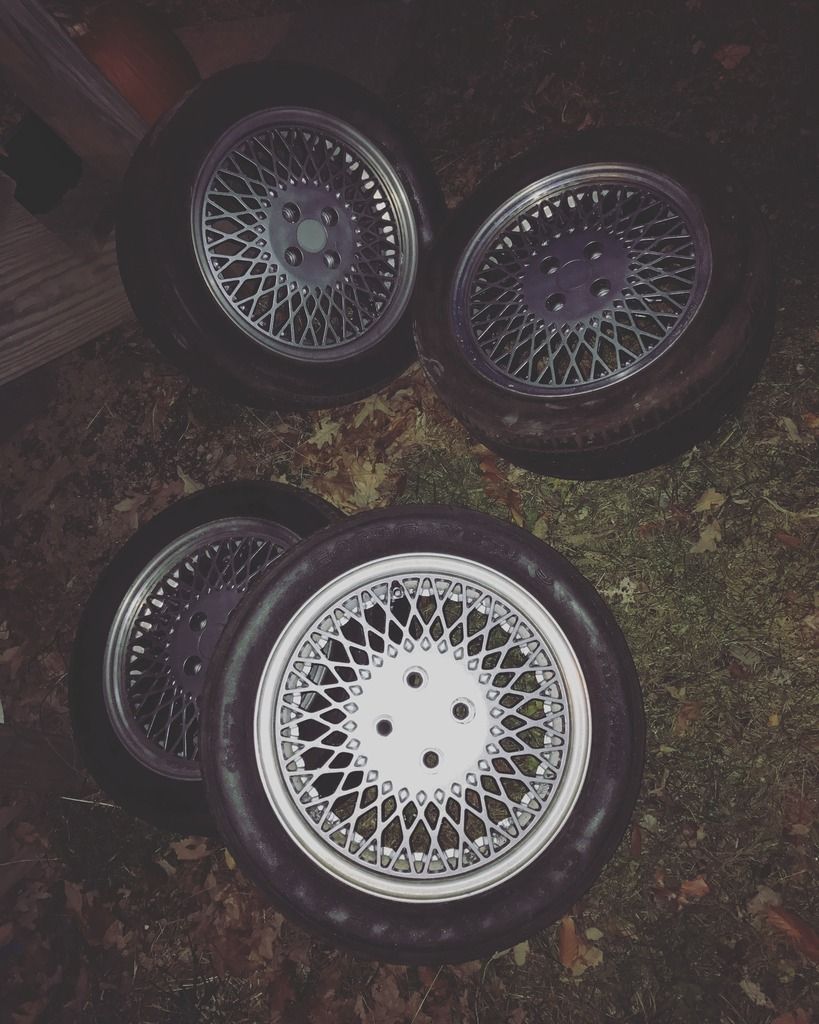 And a pic with the new wheels on with a lovely PA autumn backdrop.