Originally I was going to sell the car as-is. Then I decided to part it out since everyone was requesting stuff and I realized this would be much quicker and then the car would be easy to sell too. This is a part-out of all non-OEM components on the car. The current plan is to put the car back to stock and then sell it.
PM me, but please put what parts you are want in the title. I'm starting to lose track of my inbox. When every PM is titled "Part out", it's not terribly helpful.
I wil take deposits on items that might not be off of the car yet, but lots of pieces are ready to go.
Original thread here:
http://clubroadster.net/vb_forum/showthread.php?t=41684
----
Location:
Orange County, CA
.
All prices OBO, but I think I priced everything fairly. Most items going quickly. Hopefully that keeps up! :mrgreen:
Exterior
- R-lip
[SOLD]
-
Laguna Blue hardtop
, with defroster and lining: $900, or trade your tan softtop in good condition + cash.
Interior
- Custom Gauges
[SOLD]
- Custom HVAC Controls
[SOLD]
-
MOMO Race 350mm leather Steering wheel
: $190
-
Steering Wheel Hub Adapter
: $70
- BRIDE VIOS III LowMax seat, seat rails
[SOLD]
- Beatrush Side Latches
[SOLD]
-
Nakamae tan center console
: $300
- Radio delete with blank plate (Rennenmetal):
[SOLD]
Suspension, Chassis & Safety
- TEIN Flex
[SOLD]
- HardDog Hardcore Double Diagnoal Hardtop rollbar, includes all hardware
[SOLD]
- New polyurethane bushing all around
[SOLD]
- Rennenmetal front and rear tow hooks (1 front, 1 rear)
[SOLD]
- Racing Beat front tubular sway bar, hollow
[SOLD]
- Custom-made Gearhead Garage endlinks
[SOLD]
- Beatrush slim side latches
[SOLD]
Engine, Drivetrain & Related
-
55mm Koyo radiator
: $325
- Racing Beat air filter (with CARB sticker)
[SOLD]
- Racing Beat cat-back exhaust and connector pipe
[SOLD]
- 15x7 Enkei RFP-1,+35mm, bronze (rare) with Kuhmo Ecsta XS Tires (1 track day and ~500 miles)
[SOLD]
-
Hawk HP+ brake pads
(under 5k miles): $125
- SS brake lines
[SOLD]
- SS clutch lines
[SOLD]
Extras
-
Tan canvas boot cover
(won't fit with the rollbar though): $200
- L Pyrotech SA rated helmet
[SOLD]
- Ceiling Harness for hardtop
[SOLD]
As you can see by the list, only the best stuff gets put on my car. No prototype/cheap/knock-offs for my car. I only buy proven products, and it's resulted in a car that drives like a champ. Fellow MC'ers and KINOD'ers have said my car is one of the most well-balanced, easily driveable Miatas built.
Hardtop is in the garage.
The car has eyeball vents. I must have taken these pics before putting them back in.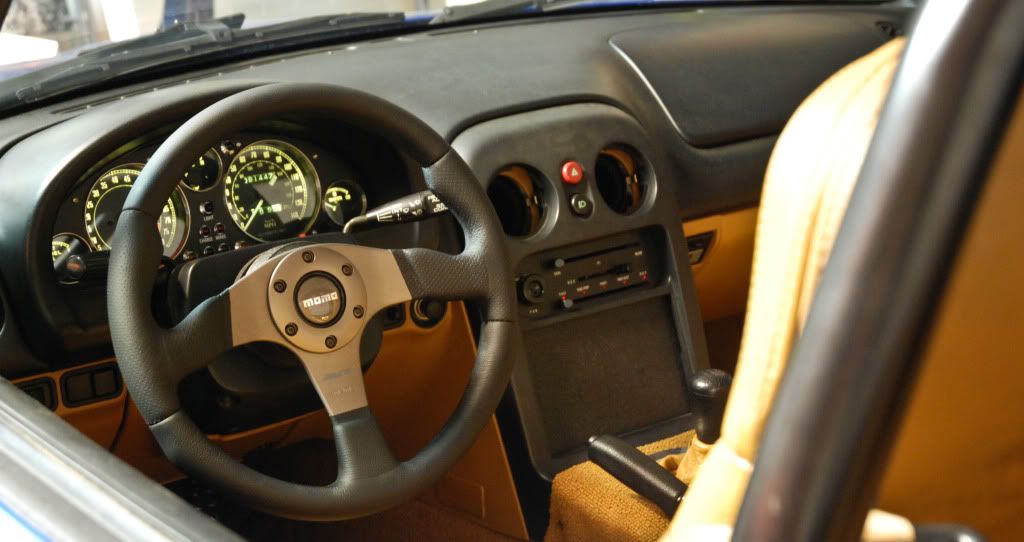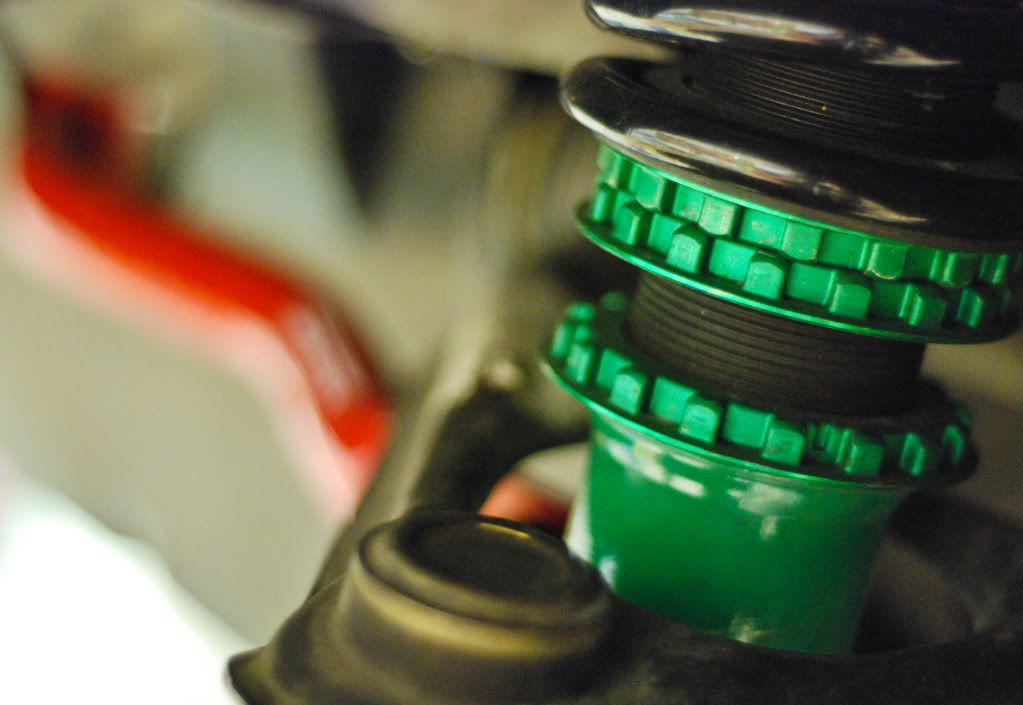 I think it is the MOMO Slim Hub, but you can see how big it is here.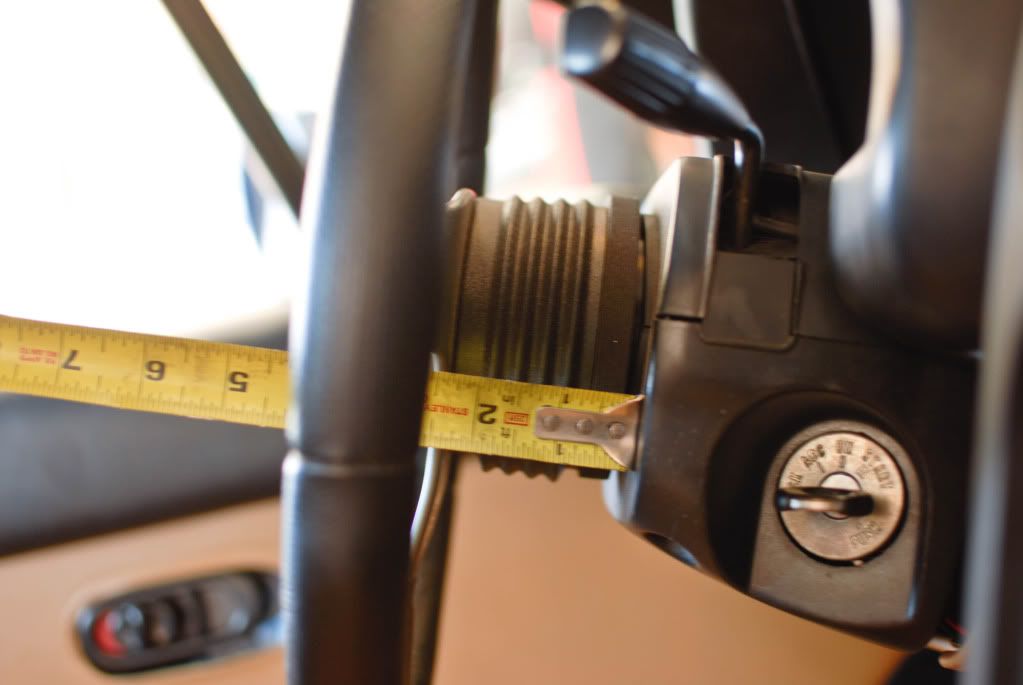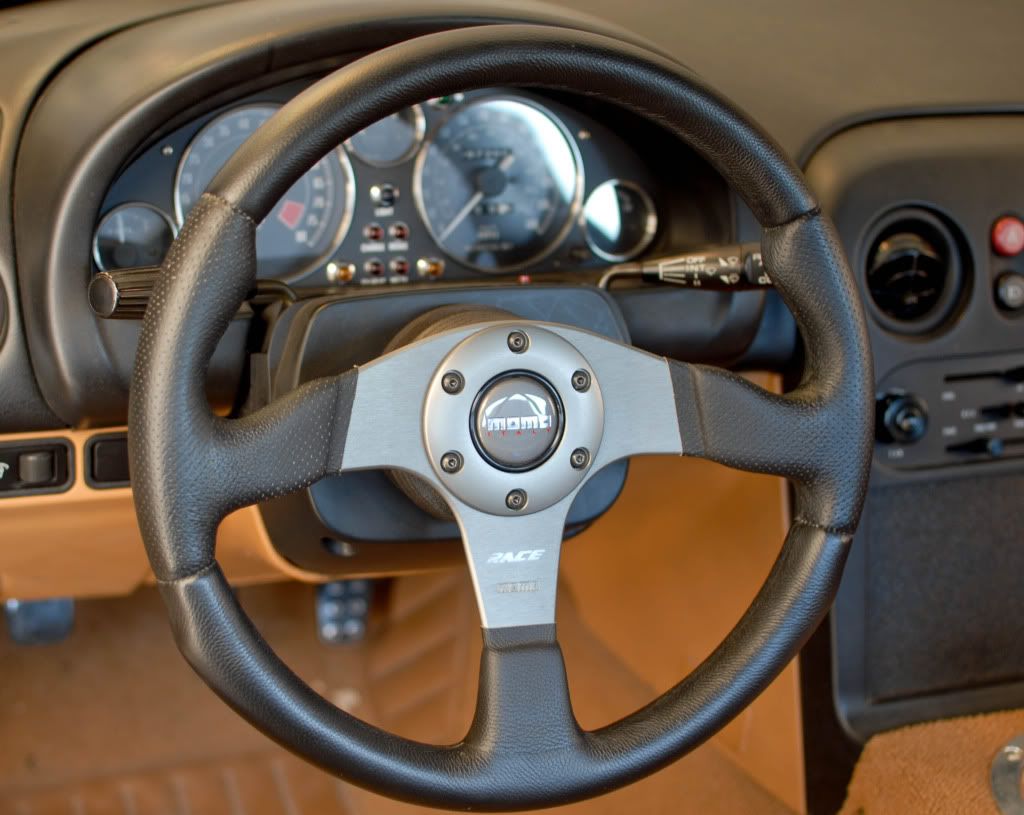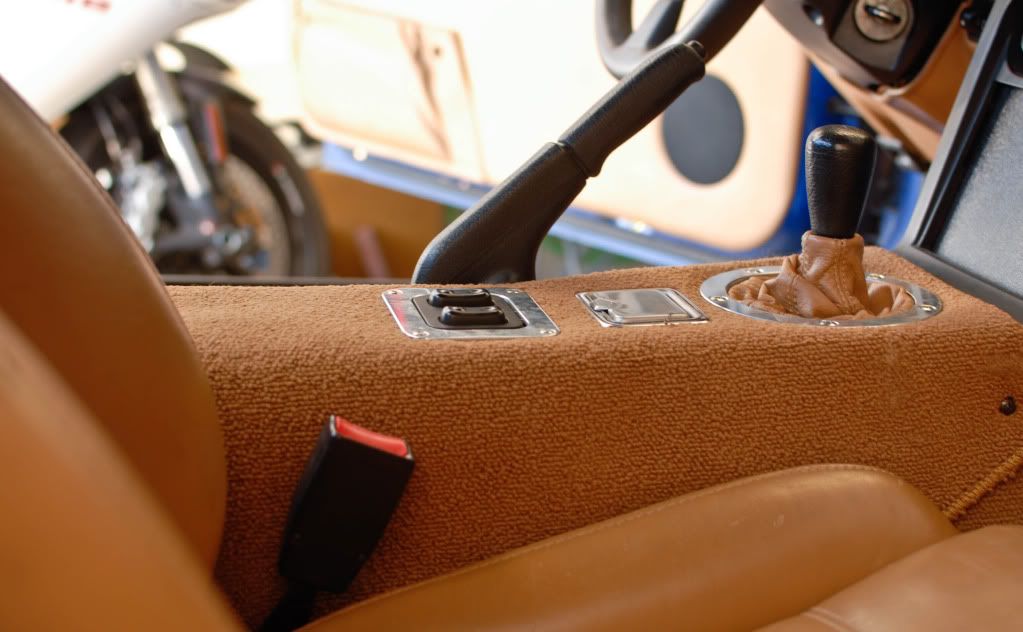 The hardtop hoist/harness: