I AM NOT CURRENTLY PARTING OUT THE CAR RIGHT NOW!!!! Please don't pm me about what parts you want. Thanks.
1995 Miata Mx-5
Clean Title
130k Miles (My only car and D/D so miles go up
)
Last owner put in a Torsen LSD and changing timing belt and water pump,
also last owner decided it was cool to spray can the whole car flat black...
Had the car for about 6000 miles, half a year, since then i put on
New Racelands, with New ISC tophats (1.5 in rear, 1in front)
Bronze 15x9 6Uls w/ mismatched tires, 195/50/15 front, 205/60 rear, good tread though.
has a single diagonal roll bar
New Rotors and Pad when i got the car,
Stainless steel clutch line
Sony stereo, wired for sub and amp,
NRG hub, NRG quick release, Authentic MOMO wheel,
Front bumper is cracked on the bottom.
Paint is spray canned..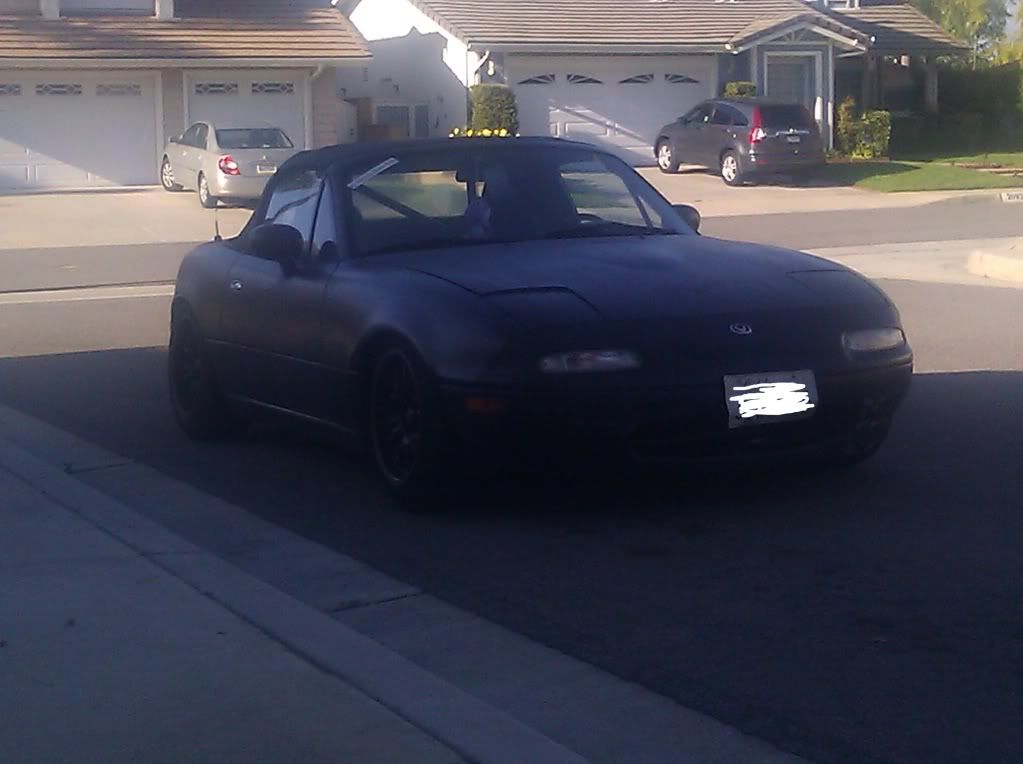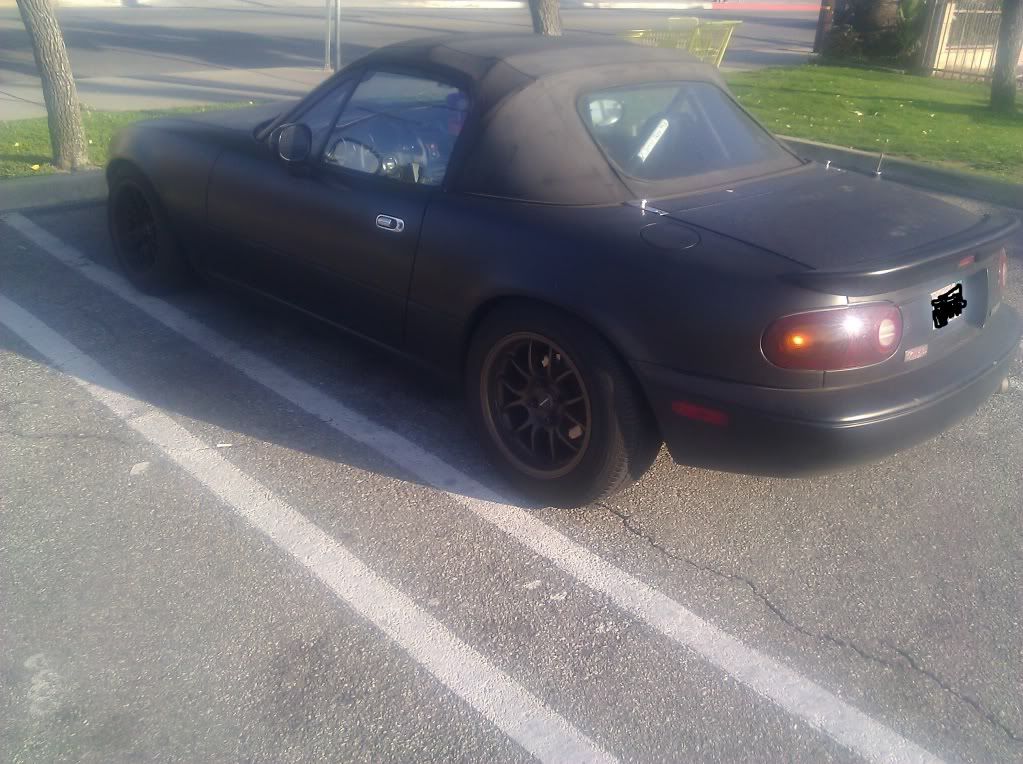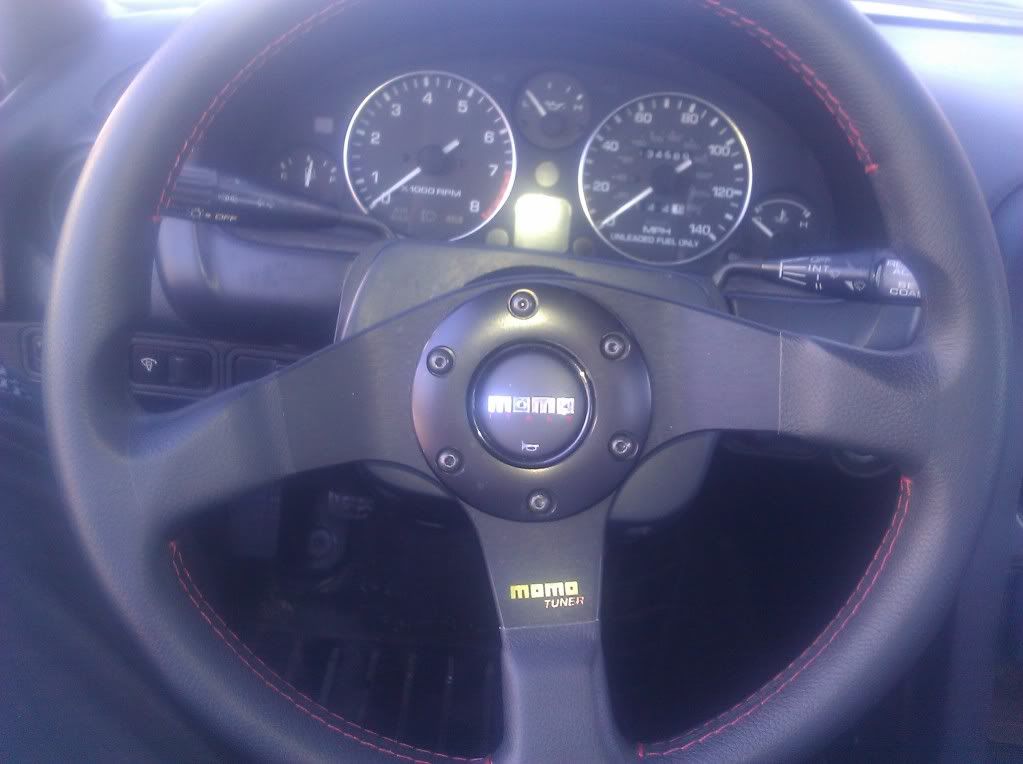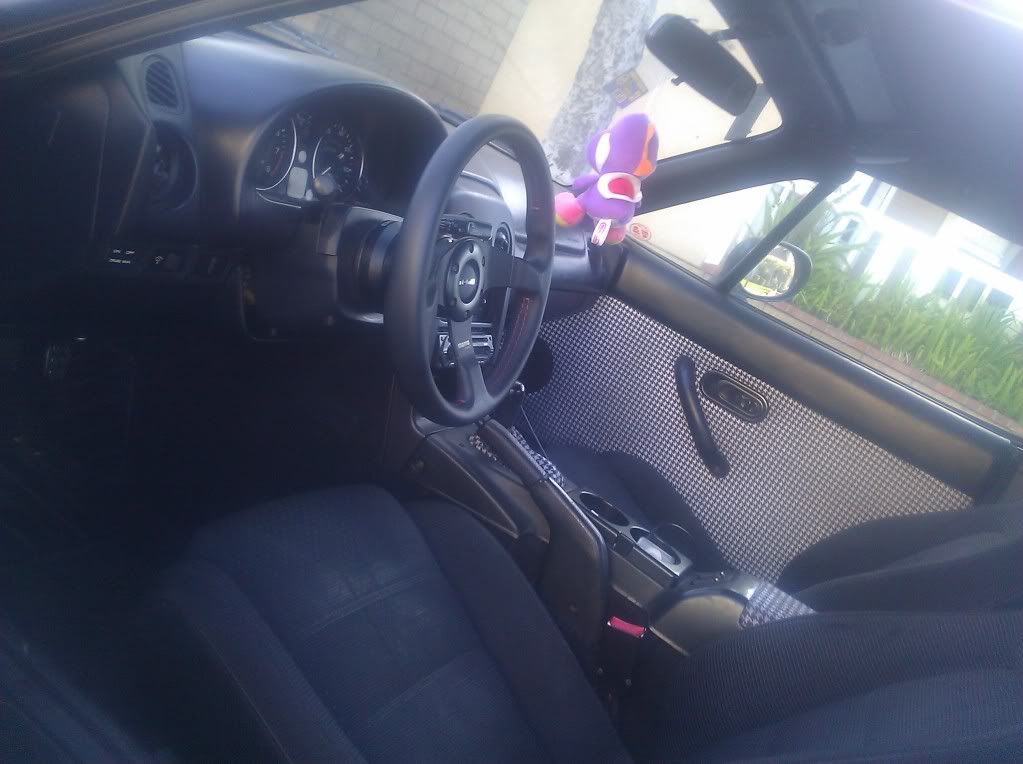 APPROx how much u think this would be worth in socal xP, been thinking of parting out or selling or trading for something wit back seatsss