Discussion Starter
·
#1
·
Hey there,
been reading this forum for a while with great interest and thought I might just start my own project thread about my '99 NB that I <3 sooo much!
I had quite a lot of different cars over the years, most of them driven on the track... Z3 Coupe, S2k, Hachi Roku, RX7 FC, Skyline R32 GTR, Silvia PS13 and now, since 2010, I own this little Miata, and guess what, it's probably the most fun car to drive... but you all know that
I'll just make a short summary with a few pictures showing what's been done so far since summer 2010 when I bought the car from a german lady. Future mods will be featured a little mor in detail. So here ya go:
This is what the car initially looked like when I purchased it
Ordered some Raceland coilovers and got a set of XXR 002's (15x8") from a friend of mine which resulted in this. It was my daily at that time and I wanted to keep it on a budget.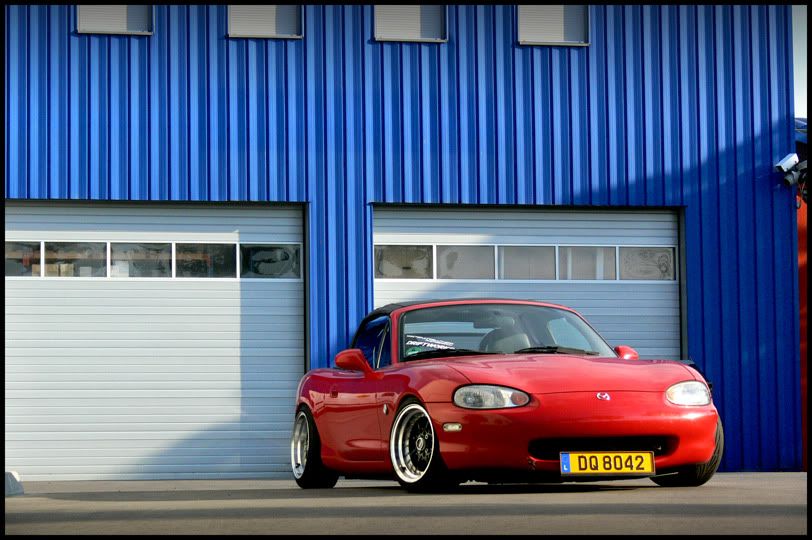 The car remained like that for the rest of 2010 (apart from a dildo shiftknob and some stickers...)
Decided to paint the wheels flat black during winter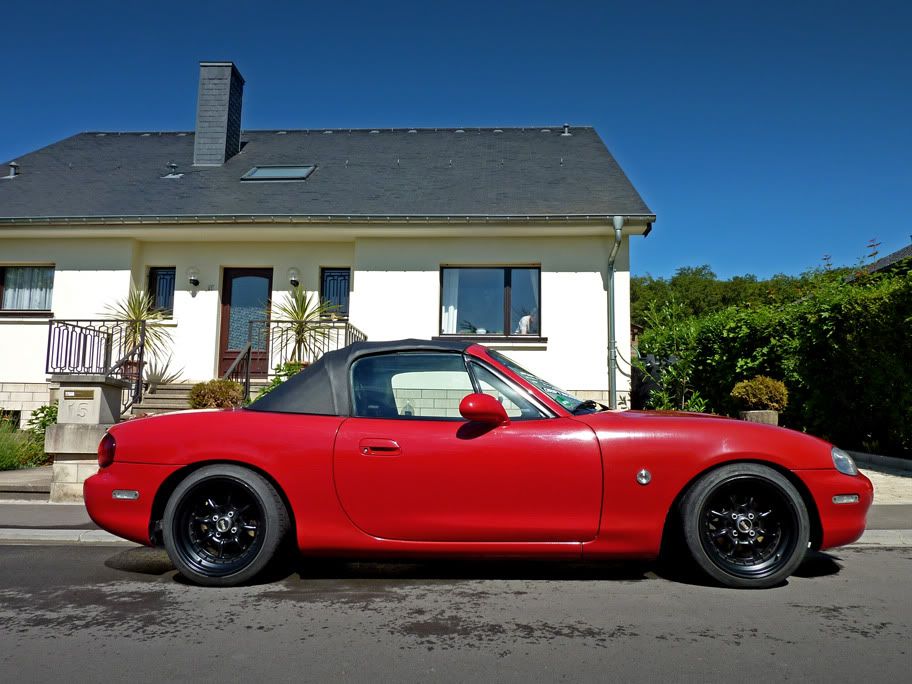 Added a bucket seat and a TR Lane rollbar to take the car out for some trackdays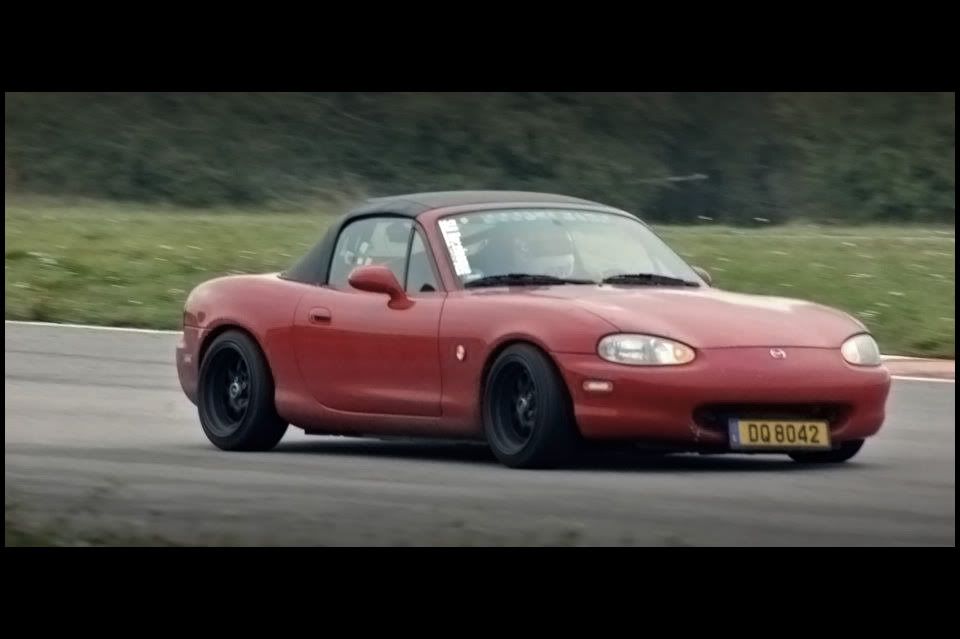 Here's a clip showing some fun on the track with some of my mates :lol:
http://youtu.be/apxIXI4S3As
I'm having a lot of fun on the track even though it only has the 1,6 engine (110hp). Lately I decided that this should really be my track car since the balance is absolutely perfect and it's super fun to drive and battle with stronger cars.
So, next thing on the list was a Flyin Miata Voodoo II Turbo Kit. I ordered the kit in december 2011 but since I'm lazy and it was freaking cold during this winter, I offered my mate Bob to do the conversion for some cash. Luckily he accepted and since he got great skills (he's build quite some hot 4age's with ITBs and all that stuff), the engine started on first key turn and it runs nice and smooth. Btw, I'd like to thank Brandon from
Flyin Miata
who offered great support on this! In addition, I added an IL Motorsport alloy radiator for better cooling.
The pic isn't great... I'll try to get better pics asap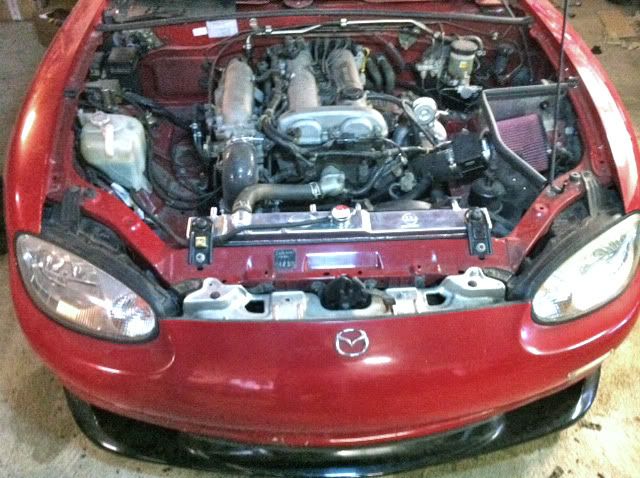 More changes during winter are newly painted wheels, a GV lip, a hardtop and Project-G G-fusers. Again, thanks to Steve at
Project-G
, awesome communication from these guys!! (and again, sorry for the poor picture quality)
Next steps: I'm replacing the TR Lane rollbar with a full TR Lane cage which is waiting in my garage to be installed. Also got a Kognition Wing which will go on the car before the first trackday of this season, so watch out for more to come
Cheers