Discussion Starter
·
#1
·
Since I had a break from the body work today, I started fiddling with my gauges. So I figure I'd make a little bit of a writeup in case anyone else ever wants to do it.
Started with a bunch of autometer whiteface gauges.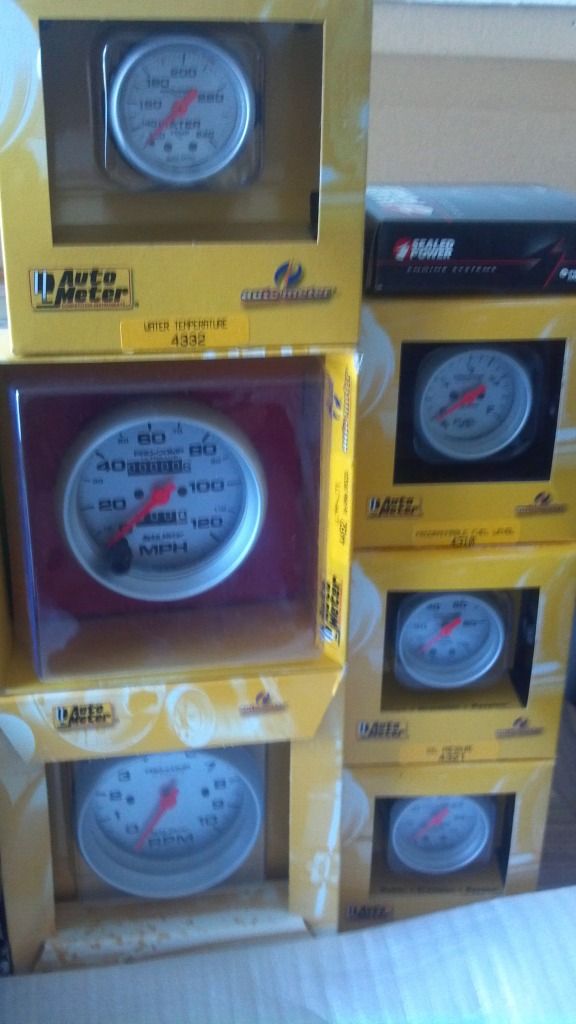 6 in all. Speedo, tach, fuel, and temp will go in the cluster. Boost and oil pressure elsewhere.
Took apart the factory cluster and cut up the white surround in order to fit the new.
(Ill put pictures and info of that up later.)
Cut my shape out of a sheet of aluminium from home depot using a tin snip.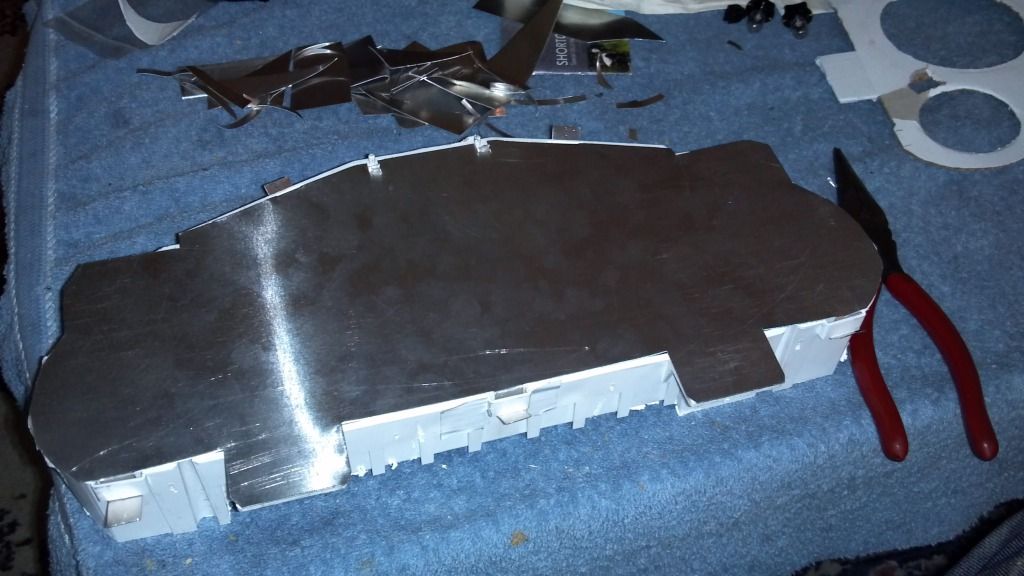 Now the hard part. Cutting the holes. Using hole saw bits would be the easy way of doing it. But since I didn't have those, I stuck with tin snips and a needle nose plyers and a big drill bit to start the hole. I drilled the hole and cut from the middle out in every direction. Like so.
That's it for now. Ill post more later on and more when I make more progress.