Exterior
Resprayed Audi's Sepang blue metallic
Ducted driver's headlight lid
Garage Vary replica front lip
R package replica rear
R2-Limited
Mazda decal
Dimple-less K.G. Works trunk spoiler
SlickAuto U.S. CF finish panel from
MiataRoadster
GoMiata black, mesh grill
PlanetMiata tow hooks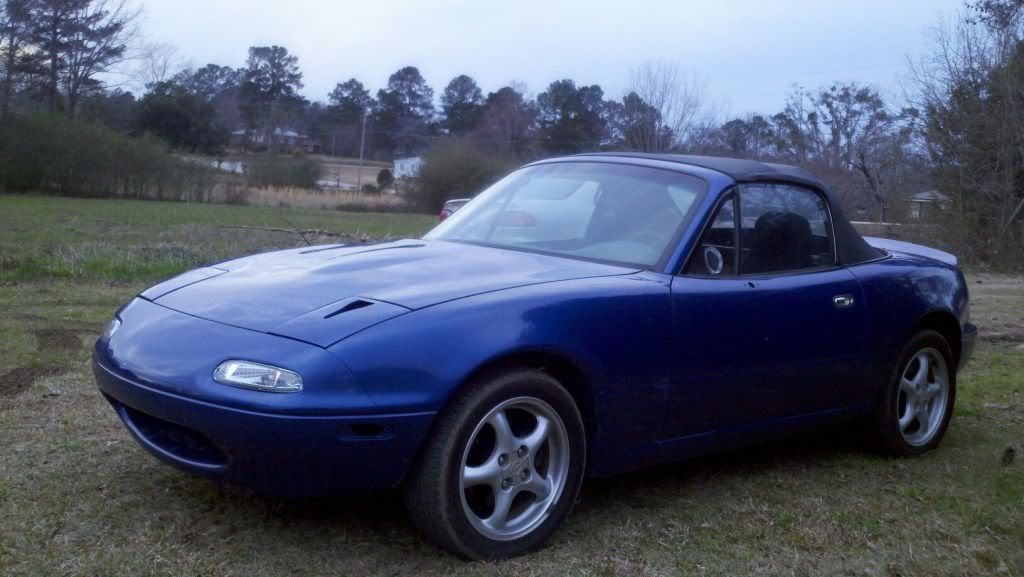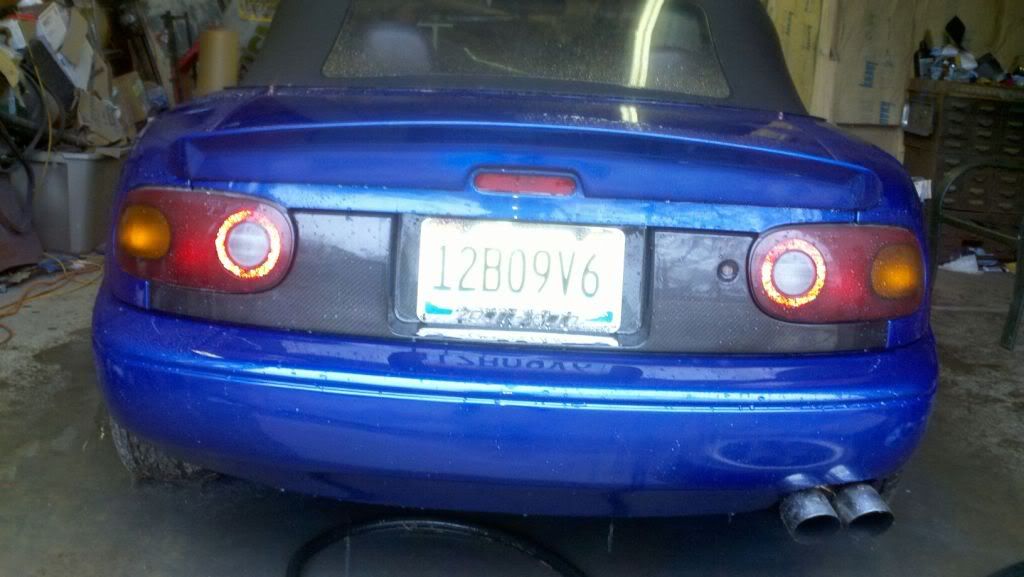 Interior
HardDog hardcore, hardtop, single diagonal roll bar from
Bethania Garage
RSpeed chrome vent rings
Advanced Autosports
pop-vent windows L+R
Engine & Transmission
Bored .20 over 1.8L with a refreshed head
Rebuilt 5 speed with an Exedy OE clutch from
Goodwin-Racing
and 75w-90 Castrol Syntec
Shifter rebuilt with PlanetMiata's full kit
4.10 open differential
RSpeed's VC bolt set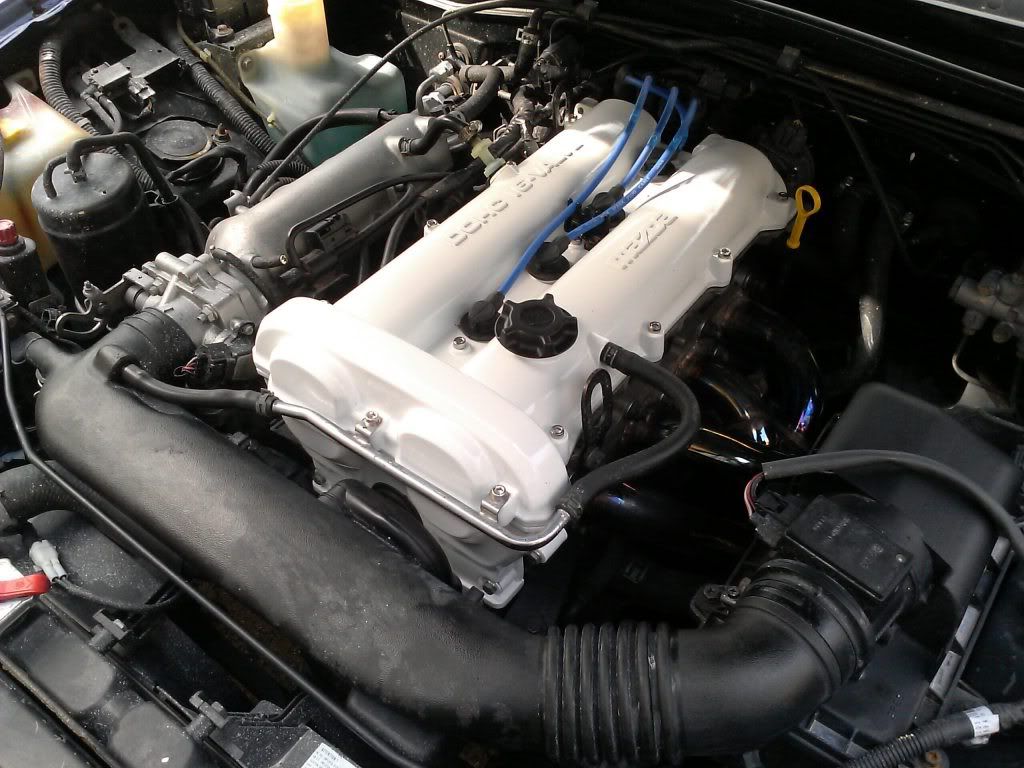 Exhaust
Raceland
stainless steel 4-2-1 header
Enthuza
hi-flo catalytic converter
Racing Beat
Power Pulse (resonated), stainless steel midpipe
Flowmaster 60 muffler
Flowmaster dual, round, angle-cut SS tips from
AutoAnything
Suspension
EZ Streets
Brakes, Wheels & Tires
NB 15s
195/50 Falken Ziex 912s up front, Kuhmo Ecsta ASTs out back
Maintenance log
(1/9/13) First broken-in oil change at 155,850 with Mobil1, 5w-30 oil and filter
(2/5/13) New Mazda driver's window regulator installed with new guides L+R, both doors re-greased
(3/27/13) New Felpro VC gasket along with NGK wires
(4/14/13) Both accessory belts replaced
--------------------------------------------------------------------------------------------------------------------------
Hey guys, after 10+ years of loving Miatas I'm finally starting on my dream car.
Here it is, '94 base 5spd, triple black with 155k miles:
Its been sitting like this for about a year and a half due to bad valve seals and me trying to save up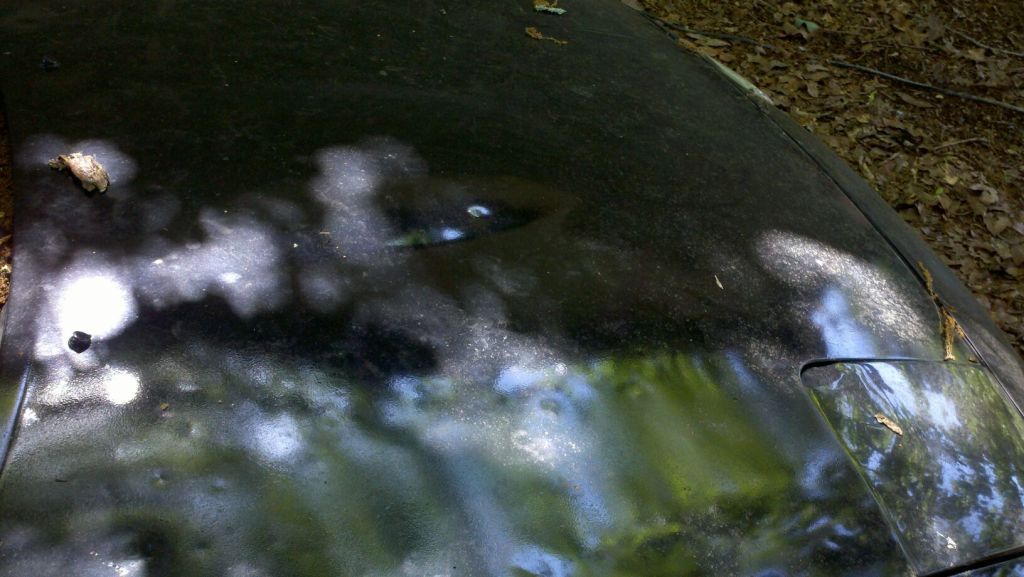 Hood is beyond repair because of a hail storm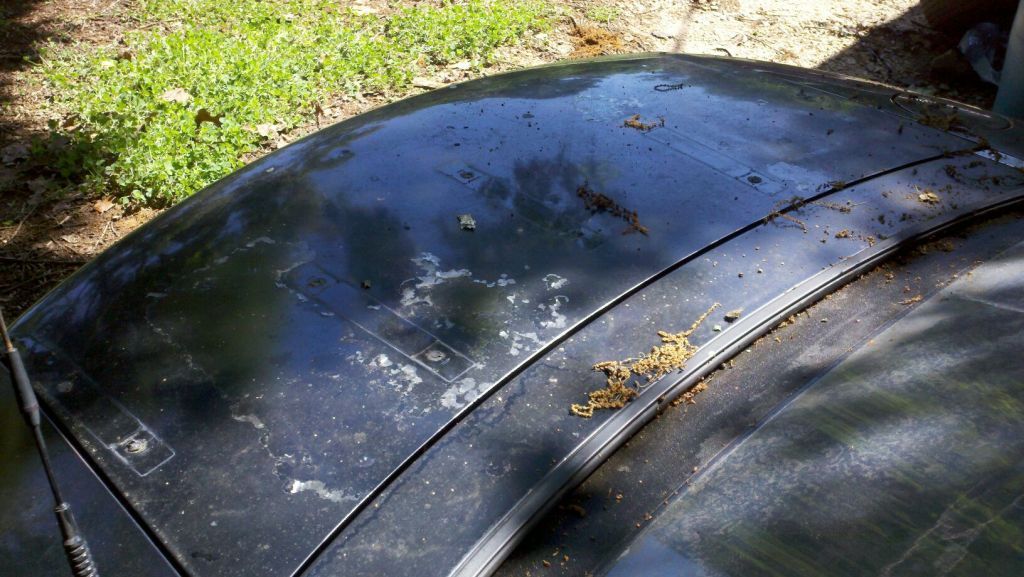 Trunk had a rack and has hail damage as well but I've got a straighter Mariner one to replace it
Engine and transmission are to be rebuilt. Had the VC, camshafts and such off a few months before when attempting to fix only the valve seals but we just decided to do it all, once.
Finally managed to get the practically welded on heatshield off!! :scream: Most of the engine accessories, too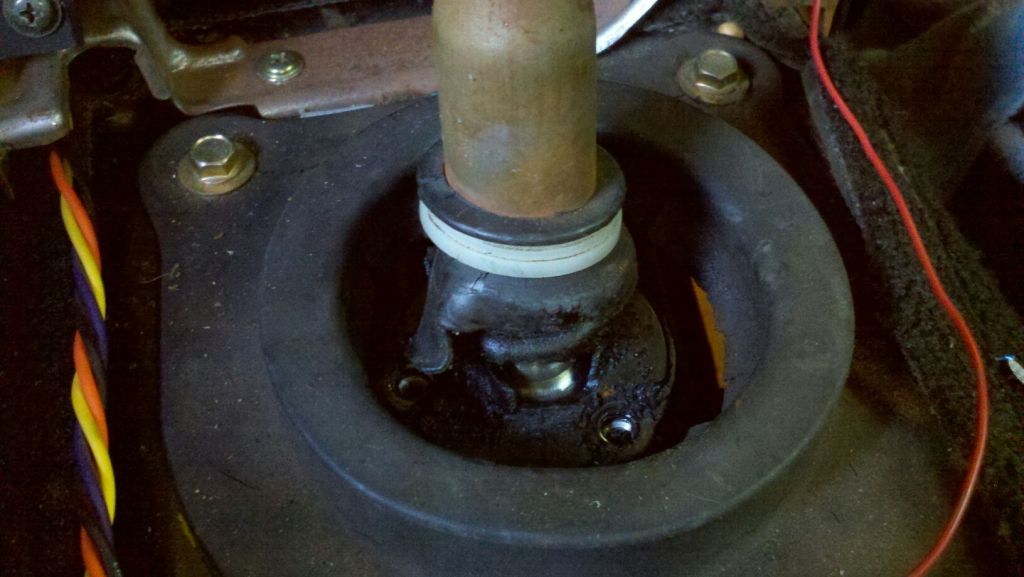 No good there. :fp:
Realized it had to be in gear to stop the driveshaft we put that back in and then took FOREVER to get the four nuts and bolts off the shaft, they were torqued down crazy! Eventually succeeded.
Unbolted the trans from the PPF and associated wiring and after all day they were out!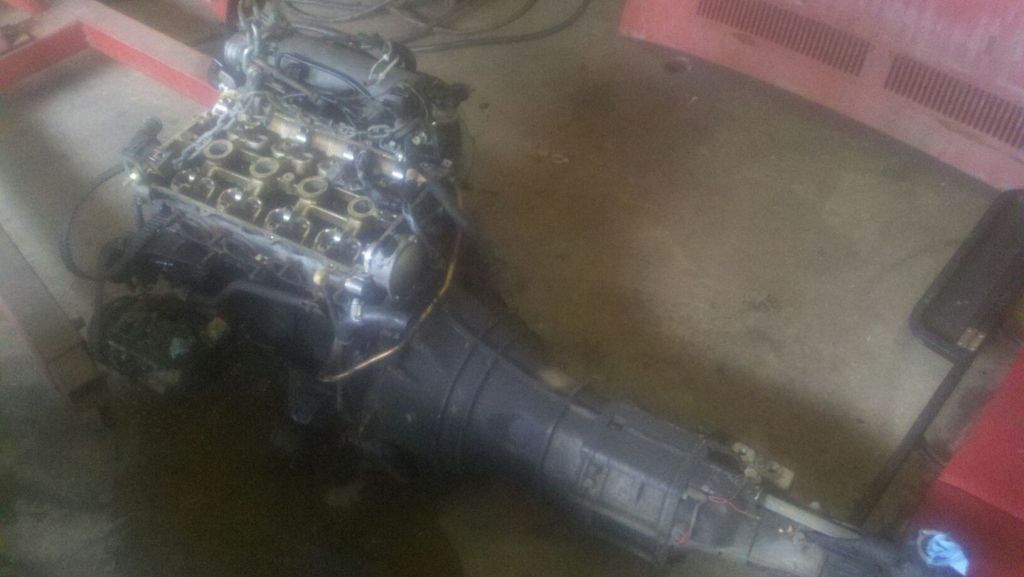 Plan is:
To tear it all down possibly next week, take the transmission to be rebuilt and take the block/head to a machine shop, and order all the engine stuff.
Buy all the bodywork materials which I'll try my hand at as well. :roll: And my Dad is gonna paint it red.
Once we get it on the road and all set I'll start on the interior, too.