Discussion Starter
·
#1
·
Its high time I make one of these I guess. Hopefully it'll serve as a maintenance/progress log.
I fell in love with NAs about 8 years ago and just had to have one. Finally got my license at 17 due to some red tape and I got this, my first car: :mrgreen:
All stock, base model at 138K if I remember right. Absolutely loved driving it everywhere.
It was the first car I ever tried tinkering with and the help of my Dad we tuned it up, but shortly after the valve seals started faulting out so I was having to feed it oil every other day, no fun. :?
Around that time I wanted my first truck as well, so I got this to drive while we planned to rebuild the Miata's engine and paint it:
'89 F-150, tuned it up immediately and its been awesome so far.
After driving the truck a while it was killing me on gas so I found a deal on a '92 Prelude, bought it but even with 4WS it was nowhere near as fun as a Miata so I sold it and I now have this!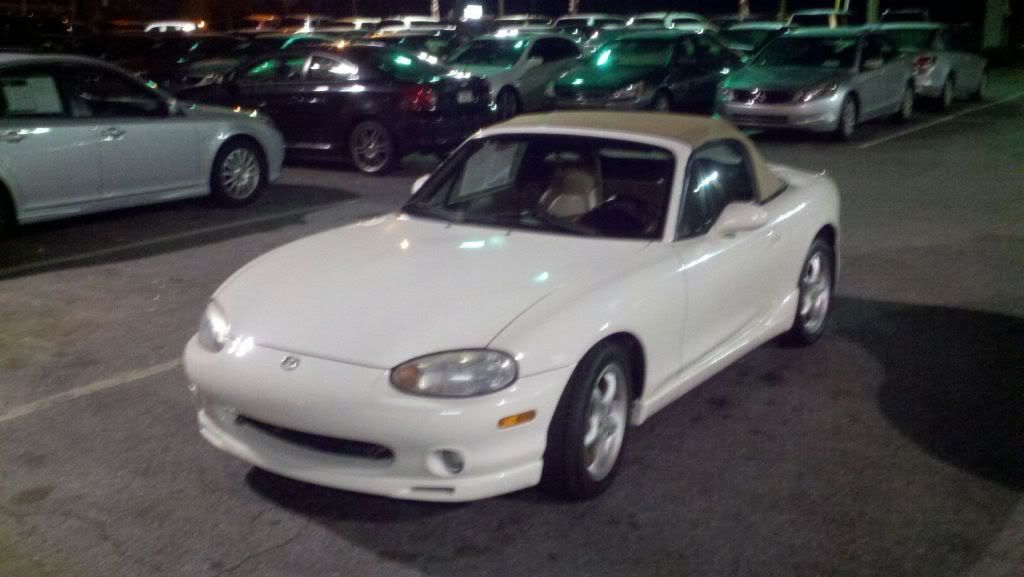 '00 LS, 44K miles and I loved it after driving it for like 2 miles. XD
Changed the oil and put my Konigs on:
That's how it sits as of now, at 60K I'll replace the plugs, wires, pads, tb, wp, etc. Can't wait.
Down the road:
•Some roll bar
•Lower it, probably Racelands.
•XXR 531s I hope
So another RL/XXR Miata but it'll be mine.