Discussion Starter
•
#1
•
Hey guys,
New to the forum. I've had my MX5 since February. I bought it already boosted, here are the specs on it that are relevant, left suspension & misc out of it: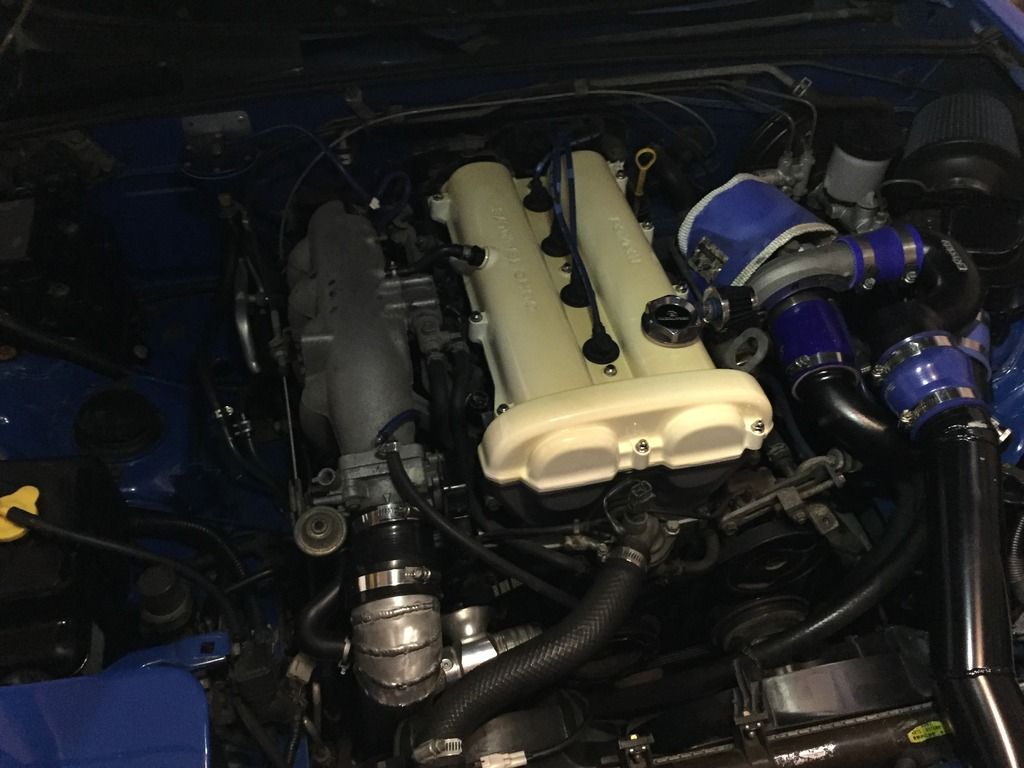 1992 Mariner blue Mazda Miata MX-5
123k miles
1.6L DOHC
Rotella T6
5-speed manual
Stage 2 clutch
Stock VLSD rear end
Motul Fluids
Turbo goodies:
Greddy turbo manifold
Greddy TD-04H 15G turbo
Godspeed intercooler with custom piping
Manual boost controller set at 8psi
TurboXS RFL blow off valve
Vortech FMU with 6:1 calibration disk
265cc injectors out of a 1.8L
Walbro 255Lph fuel pump
Interior:
HKS turbo timer
Autometer boost gauge
AEM uego wideband gauge
Exhaust:
Turbo blanket/exhaust heat wrap
2.5" turbo back exhaust
Borla muffler
This is my first turbo Miata, so I'm new to the platform. I've owned many turbo subaru's and others. The car currently is tuned by retarding the timing using the cam angle sensor and fueling is controlled by the vortech flu with the 6:1. AFR's look good under boost and idle, and the car has been boosted for 3 years on this setup. Doesn't burn or leak anything. Has seen a lot of autocross time as well. Not sure the MBC is still functioning, dialing it up doesn't affect boost levels so I'm pretty sure it's running waste gate spring pressure only.
What do you think this setup is currently making? What would it take for a reliable 250whp? I believe that is about the limits of this turbo ~18psi not to mention the 5 speeds and the stock rods. I'm pretty sure I already have the core pieces needed for a 250whp goal, just looking for suggestions and guidance from those with experience in the platform. I'm also sure an actual engine management is going to be needed as well as ditching the air control box and going with a speed density type setup.
Glad to be part of the forum!