Discussion Starter
·
#1
·
Well, its finally time for me to make a "build" I guess. I got the Miata bug years ago and never got around to getting one. My girlfriends step dad even had two of them. Long story short I was living at home for my last semester of college and as an early graduation present I got myself this beast for $800 in October.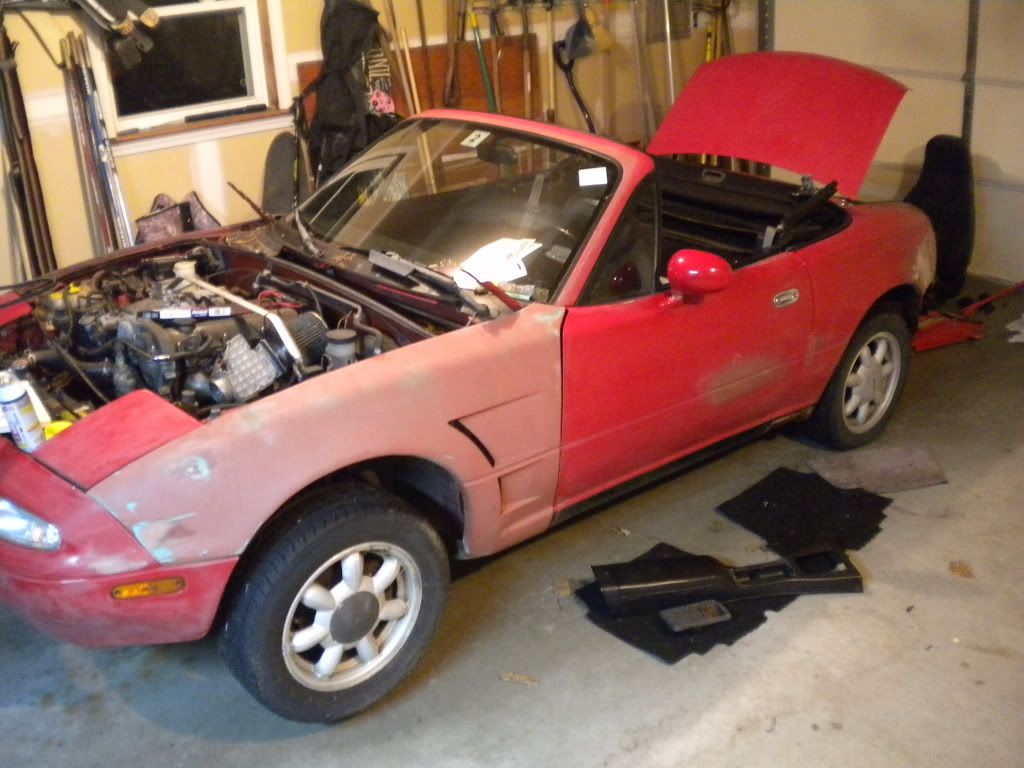 Soon after I bought the car, my jetta died and I borrowed my dads jeep and bummed rides off my girlfriend after I found out the miata wouldn't pass inspection as is.
I so bought these parts (rokkors, rb sways + links, new shift boots etc)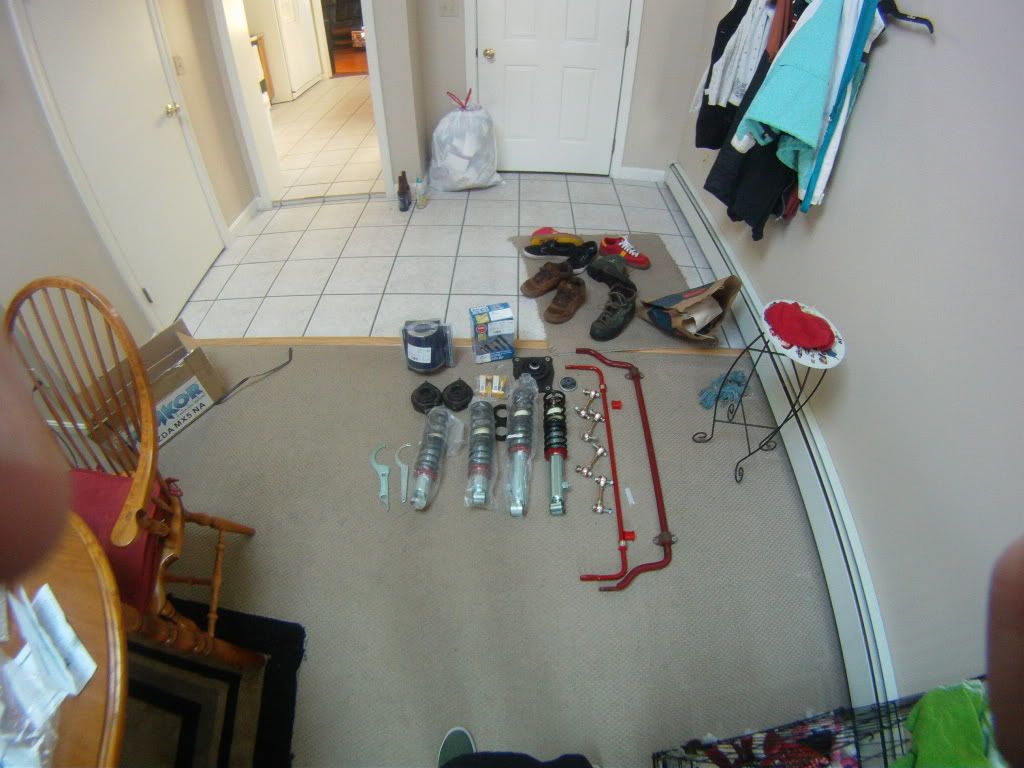 and some D-sport 5 wheels and sr48 lugs from rev9.
And ended up with this.
and before the coils: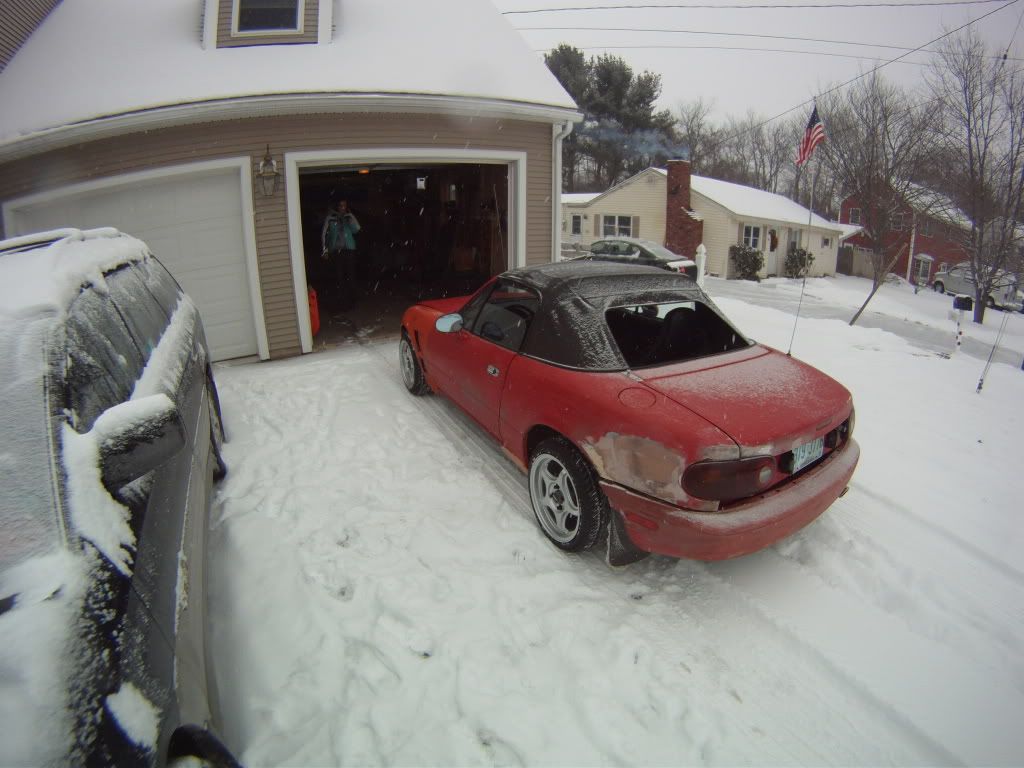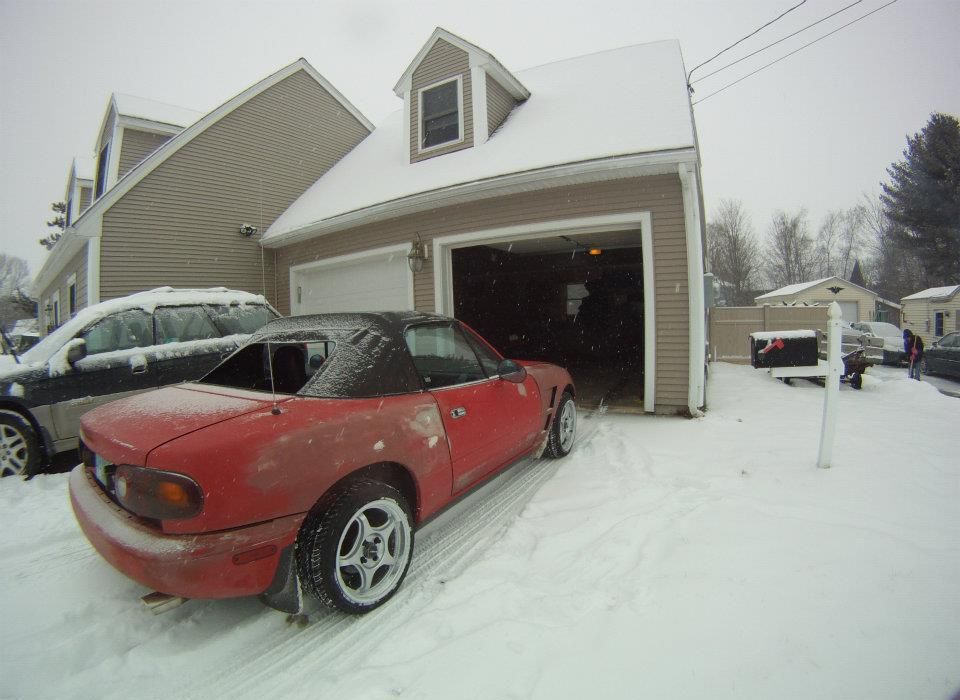 I had planned on finishing the paint and body work but going to school full time 2 hours away, working full time and having no car didn't leave me with too much free time. So hopefully it'll get a finished this spring/ summer.
I have a gv lip waiting to go on and current plans are to cut the fiberglass fenders since I cant roll them, lower the coils a tad (but still a functional ride height), get an alignment, get a couple things that were missing from it when I got it and drive the hell out of it. I put 115 miles on it today (my first day with it legal)
hillyb:
Hoping to take some non-gopro pictures soon
-Andy