Discussion Starter
·
#1
·
since I think this is post number two for me... Hi there, about a month ago I got a white 93 after looking for one for a few months/my 944 went kaput. Before that I made a fancy computermodel roadster that's recently been... adopted... by miata.org (now with added permission!)..
the day I got my very own roadster I started a new model because I was no longer happy with the first. This is it in racer. (racer is a free racing game kept alive by a bunch of whiney, mostly tallentless, people at
http://forum.rscnet.org/forumdisplay.php?f=111
(that's where you also go to download the game.)) Thought some people here might find it interesting..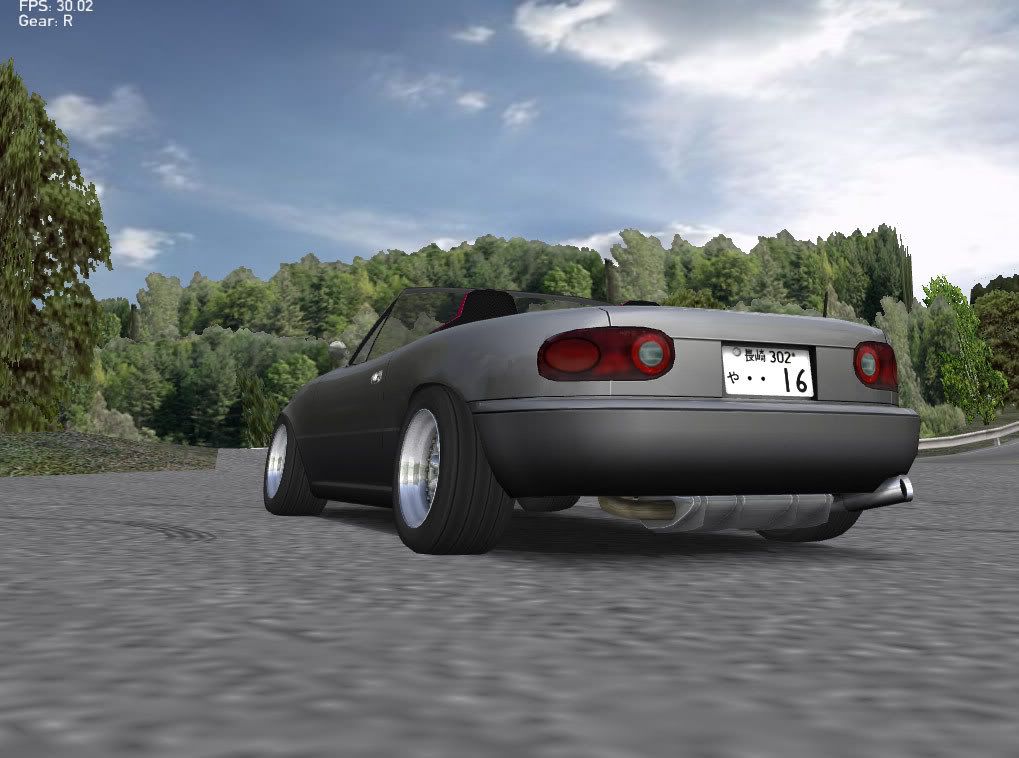 I'll be making a roll bar and a hard top for it.. whenever I get around to it.. and adding the reflectors that I left out..