As mentioned in a previous post, I am posting up some goods.
Picked up this miata in early april. It's a 1997, pretty much basic when I got it.
In terms of modifications, I have so far done FM Vmaxx coils dropped to 12.4 front (driver's slightly higher) and 12.8 rear. Also got some black 14x7 Enkei RPF1's with Falken Azenis tires. Latest is a custom exhaust, Aero resonator with Aero 2540i muffler/tip.
The exhaust isn't unbearable, but definitely loud as f***. Idle and low rpm driving sounds like a bloody catless Sti. Probably going to get another small res. welded up in place of the stock p.o.s. resonator.
Anyway, enjoy: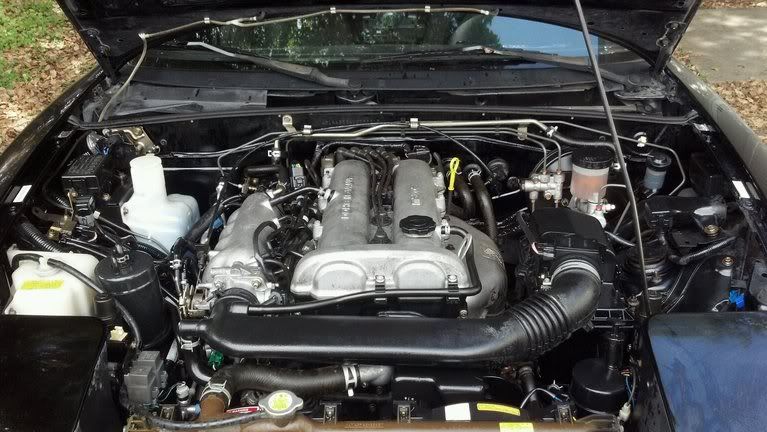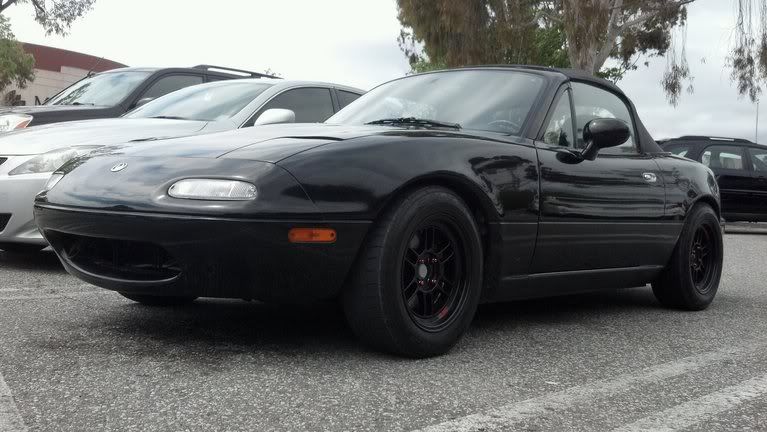 Video:
http://www.youtube.com/watch?v=9Zs5aWpKmWA