Discussion Starter
·
#1
·
So the story goes late summer last year a guy that my wife autocross with posted a miata for sale on a local forum. He didn't post an asking price, just said make me an offer. So I offered 150 bucks and he took it... Damn I paid too much. The car had been sitting in a filed for a few years and a friend of his had bought it to swap the engine into his supercharged Miata. He also took the drivers side fender as his was damaged. My autocross friend took the seats out of the car for another project. The engine from the supercharged car was dropped on the subframe in the car I got. My initial thought was going to be part the car out and crush what was left. Once I got to looking at it, I found out I had a solid car with very little rust.
Fast forward several months, I had pulled a 79 RX7 from a field that a friend of mine had. Thinking I would do a rotary swap, I was not able to get the engine to turn and not wanting to spend a ton of money for something that was going to need a rebuild I took it back. Another friend had picked up a cheap Miata and was going to use it as an autocross car. He called me looking for parts. Once he got under his car, he knew it was too far gone to race safely. So I ended up buying the car from him. Now on to the pics.
Starting the tear down, pulling parts out of the car.
The interior, what was left of it was in pretty rough shape. The tombstone was in about 6 pieces, the dash was cracked in a couple of places and the carpet was all torn up.
This is all I have of the initial tear down.
We pulled the fuel pump out to inspect the tank. If it was crusty something would have to be done.
My step-son helping out and having a little fun.
I have been working on the car with my wife and kids, we finished the tear down and pulled the wiring harness out of the car.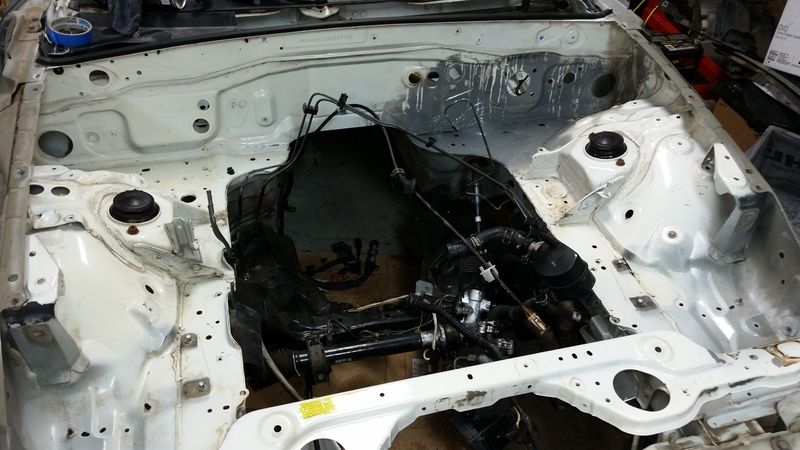 Before paint.
The wiring harness was hacked up in a few places, so it was pulled in favor of the new one in the parts car.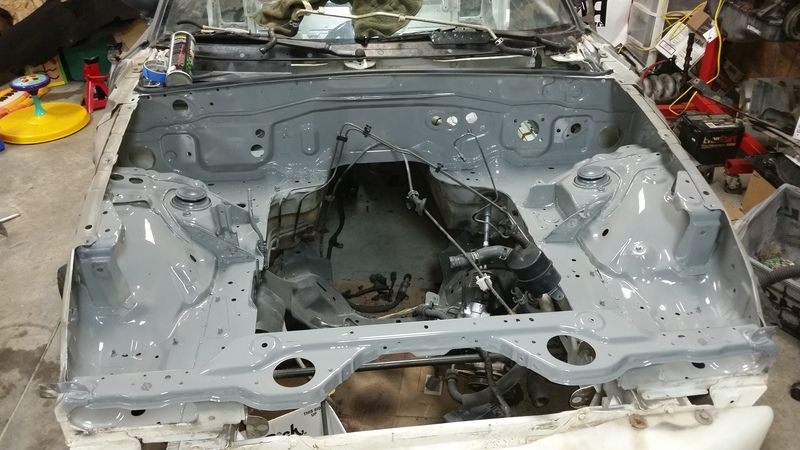 After paint.
Did I mention that the car had an automatic?
This was removing the last of the suck out of the car.
Since things we at a stopping point with the first car, I had picked up a second car for parts. This one was a runner and had a complete interior. We started pulling that one apart.
New post coming soon.