·
Zero felonies. One deportation.
Discussion Starter
·
#1
·
Well, some of you guys know that my neighbour has been an idiot recently, and it's just getting worse. He goes out of his way to block the parking spot in front of our house(can easily park 3 cars there) so no one can park there, he killed our tree with a weedwhacker, put rocks in our yard, and killed our bushes.
Over the holidays he decided to park in the middle again, and with everyone on our street having out of town family over there just wasnt room for that with all the extra cars on the street. So 6 neighbours, my dad and I jacked up the back end of his truck and pushed it into his driveway. It took forever, but we managed it. This morning My dad woke up and said he parked between our houses(our property) he said he rang the door bell and told him to move the truck. He did, but you can still see the tire marks.
I'm not sure why he's like this, we never did anything to annoy him in the 10 years we've lived here. It never bothered him that we've parked there for the 9 years prior to this one.
Anyways, my parents have had enough of it, so what were going to do is get a blueprint to map out the exact property lines, build a privacy fence straight across there, and in the area where his trailer is pictured (between the houses) we're going to build a little lean to garage for me. So that I can put my miata in there during winter months.
My house is the one on the right, he parked between them this morning.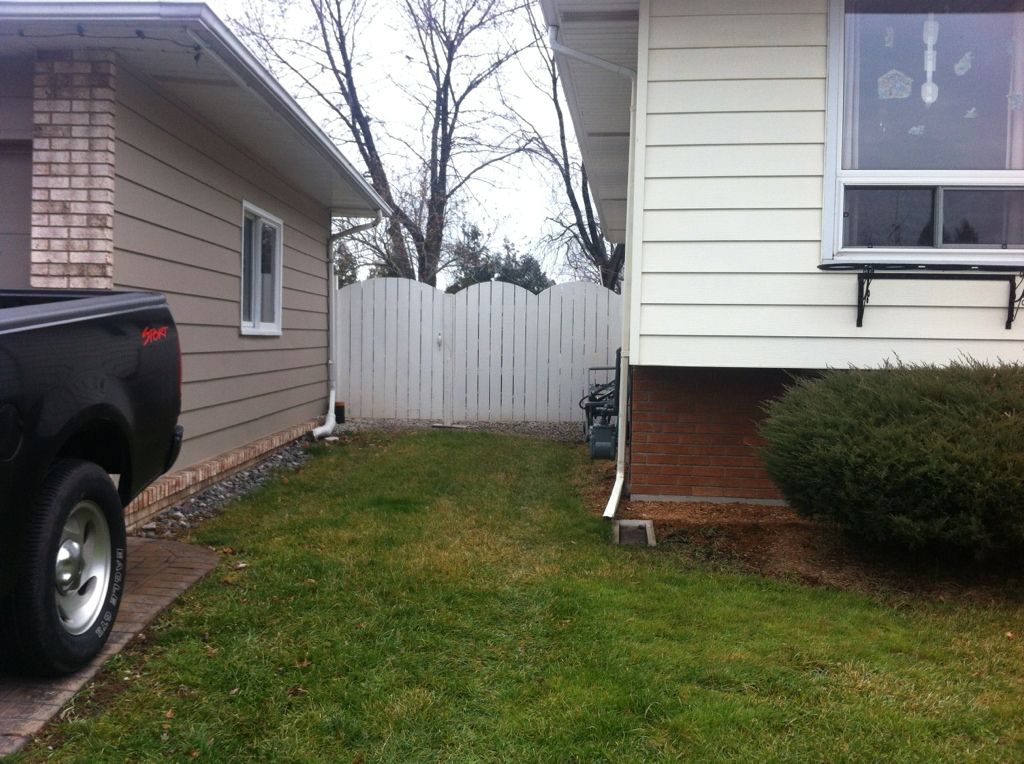 As far as we know our property line is from where the fence goes to the post on the gate. yes, that's his ugly rock "garden".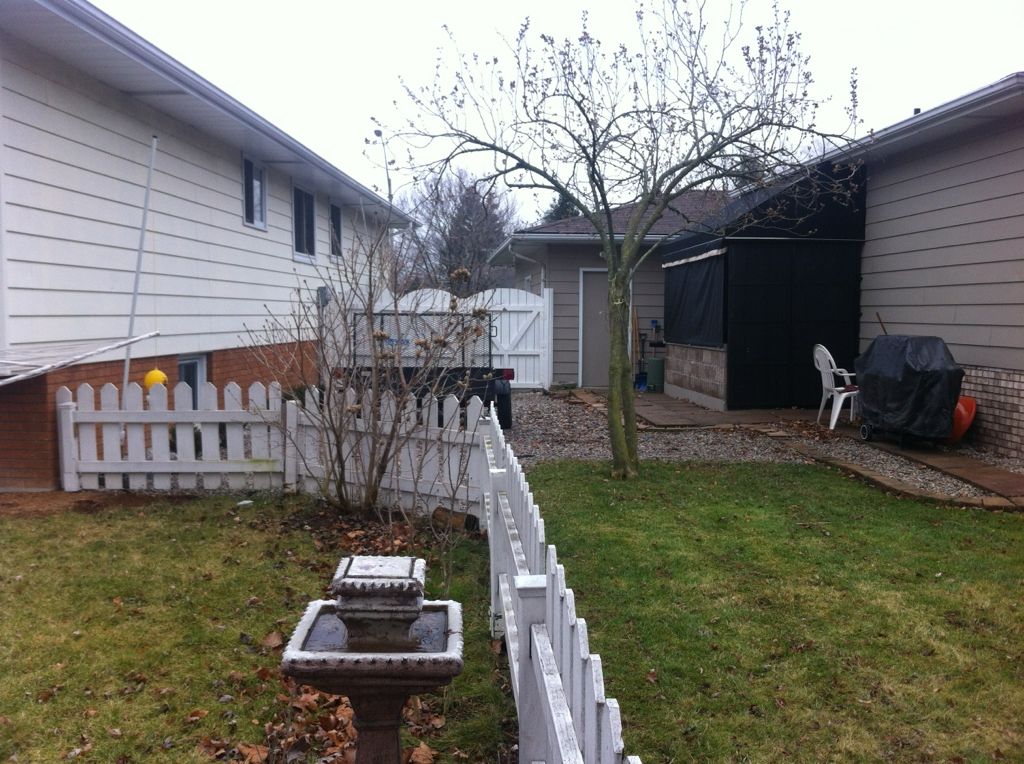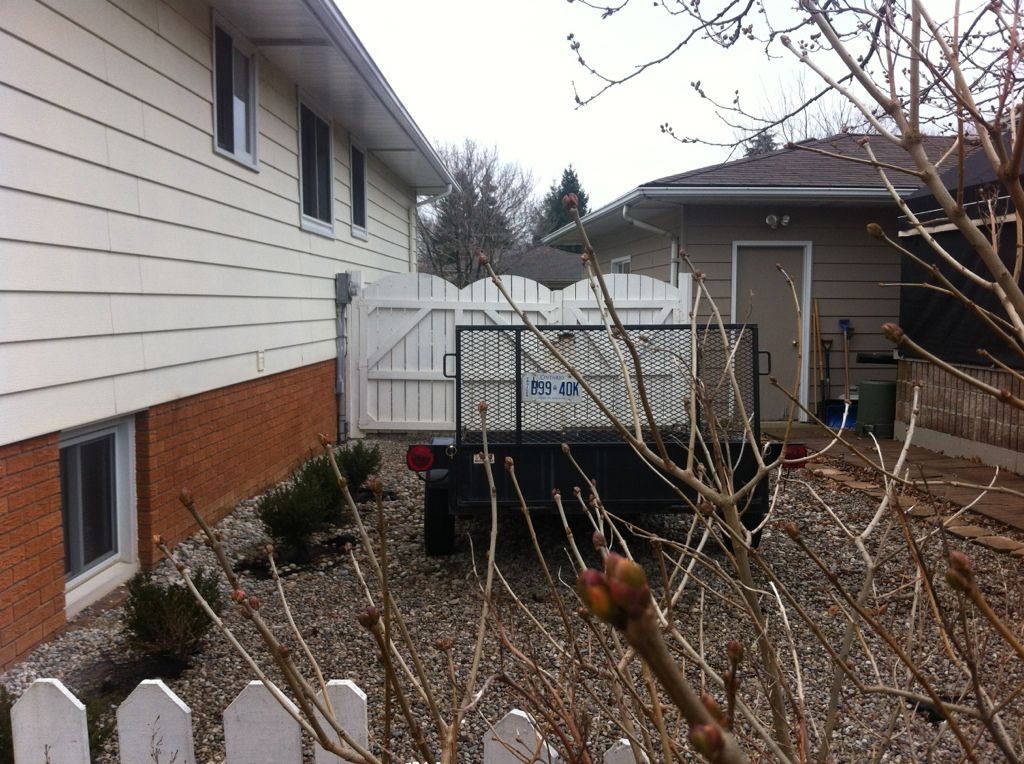 Anyone have any experience with bad neighbours? Any word of advice?