Discussion Starter
·
#1
·
Hey guys, my name's Marcus and im from Auckland, New Zealand. I been trolling around here for a while, mostly trying to look at every picture in the slammed thread
, but though it time to come out from under my bridge. Anyway like i said my names Marcus and iv been quite keen on getting a Miata for a while, and now I have a full time job the wait is almost over!! here's how my plans look for her
#1 plan; Slam it, and aquire some XXR 527's
#2 plan; Find out I enjoy its handling ability's too much and start doing little engine mods
---sub plan for #2, to turbo? or supercharge? or ITB's with awesome sause orange velocity stacks?
#3 plan; abuse it a bit, drift it, track it, and zip tie it back together?
#4 plan; continue to save once car is brought and import a fast back for it
HTML:
http://www.autokonexion.com/index.php?cPath=22_31
and make it kinda showy then go down the engine path.
#5 plan; chuck a NB front on a NA then plan 1
I really want to mix them all together, by first slamming it, then start playing with the engine all while I have fun in it...
Decisions decisions....
A mate of mine did some photoshopping regarding the NB fronted NA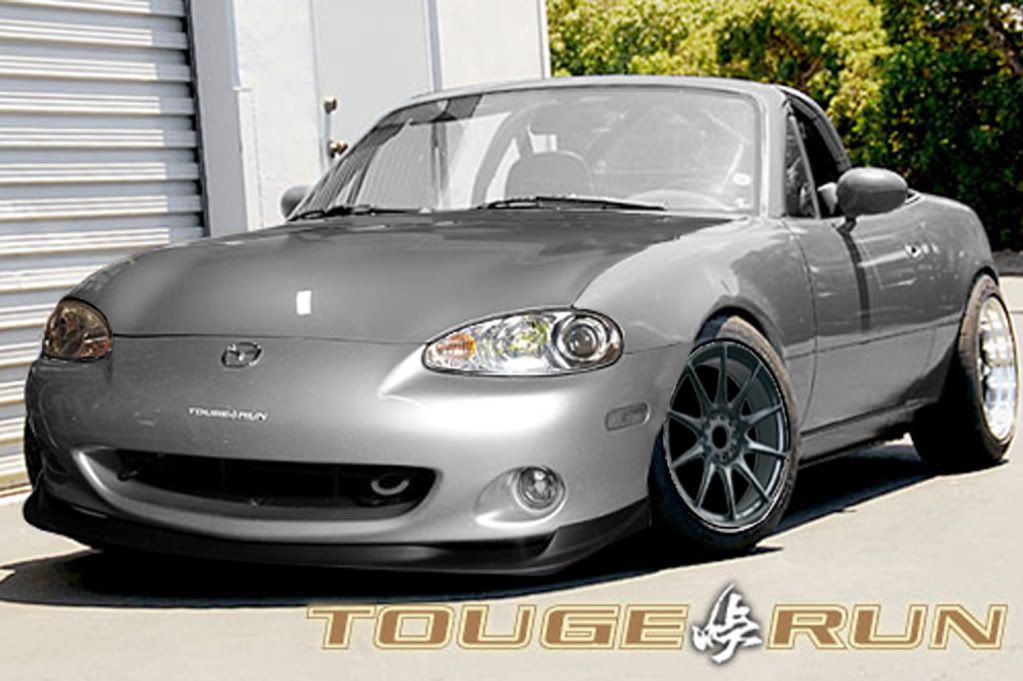 oh and I will be getting a NA, NB's and NC's cost way tooo much here