Discussion Starter
•
#1
•
I needed door bars , but not necessarily a full cage . but it is my race car. yet i will drive it on the the street. im going drifting. and i need to meet minimal Top Drift requirements.
Moti and i talked about his 6 point gt3, but with the requirements , it wasnt what i needed. it had to have a floor mounted main hoop,with floor mounted door bars. We talked about the next step . which would be trying to run some FD ProAm. that requires a cage, with the same floor mounts. so basically we talked about a half cage that could be built on to complete an FD spec legal full cage.
Moti knows his ****. after he looked at the requirements, he came at me with a plan for the roll bar . when you guys see the pics, you'll know how bad ass this is. 10 points on the roll bar,with door bars. more then some cages.
Its built off a Main Hoop, that hoop includes a single diagonal. then the two rear uprights, they have a single diagonal in the opposite direction. the harness bar is part of the front diagonal , yet attaches to the rear diagonalwith an additional bar.the main hoop even has dimpled gussets at the rear of the doors.so awesome.The door bars come off the main hoop to the front of the door , they include four points of attachment.from the main hoop , the start of the X or cross ,to the floor of the hoop,a point the middle of the X to the middle of the door floor. and the front.
the sickest part of the door bars are the floor mounts , which are cylinder type pieces that mount starting at the floor to the door side. these give me so much room .
i'll let some pics do the rest of the talking. But overall Moti really showed his skill in this.
Measurements are supper tight,im getting the maximum amount of room . i did not have to compromise a single bit of space to drive. i cant even tell the bar is their ,leg room is the same, elbow room , seat position .
my pics will suck , but i know Moti has some good ones , hopefully we can get him in here .
http://youtu.be/FUUH5NrTZF8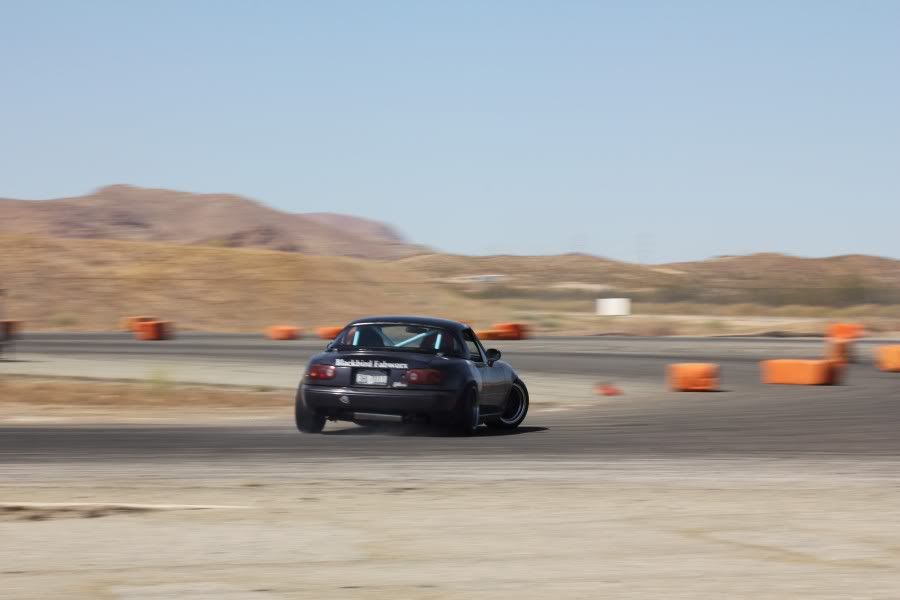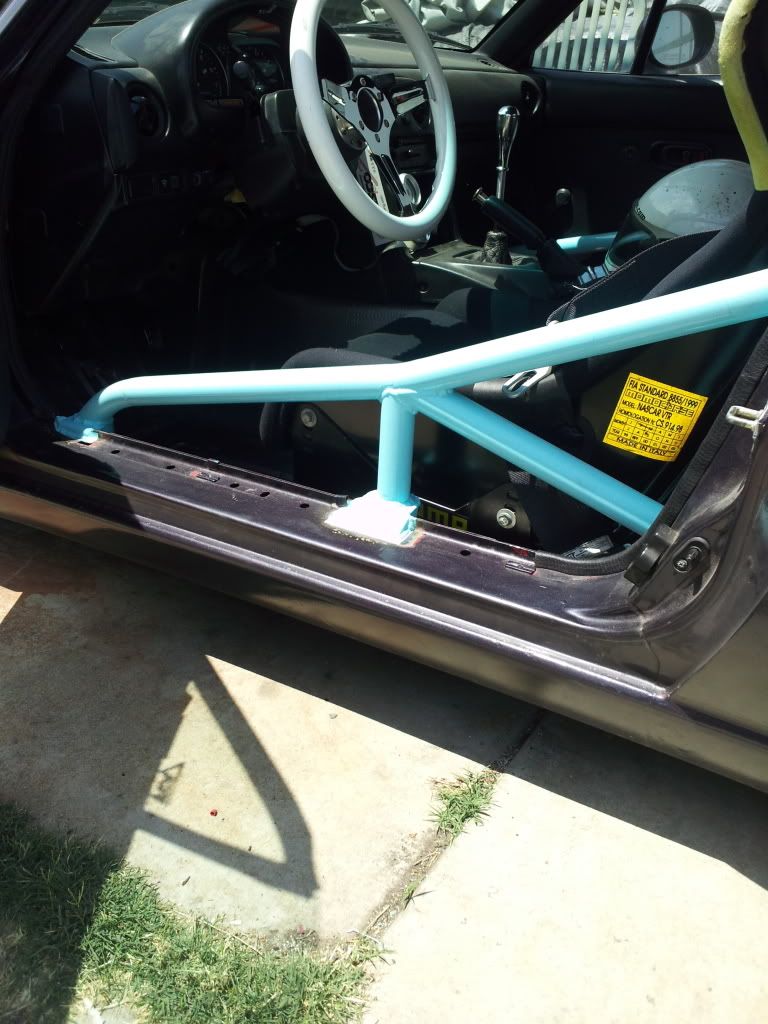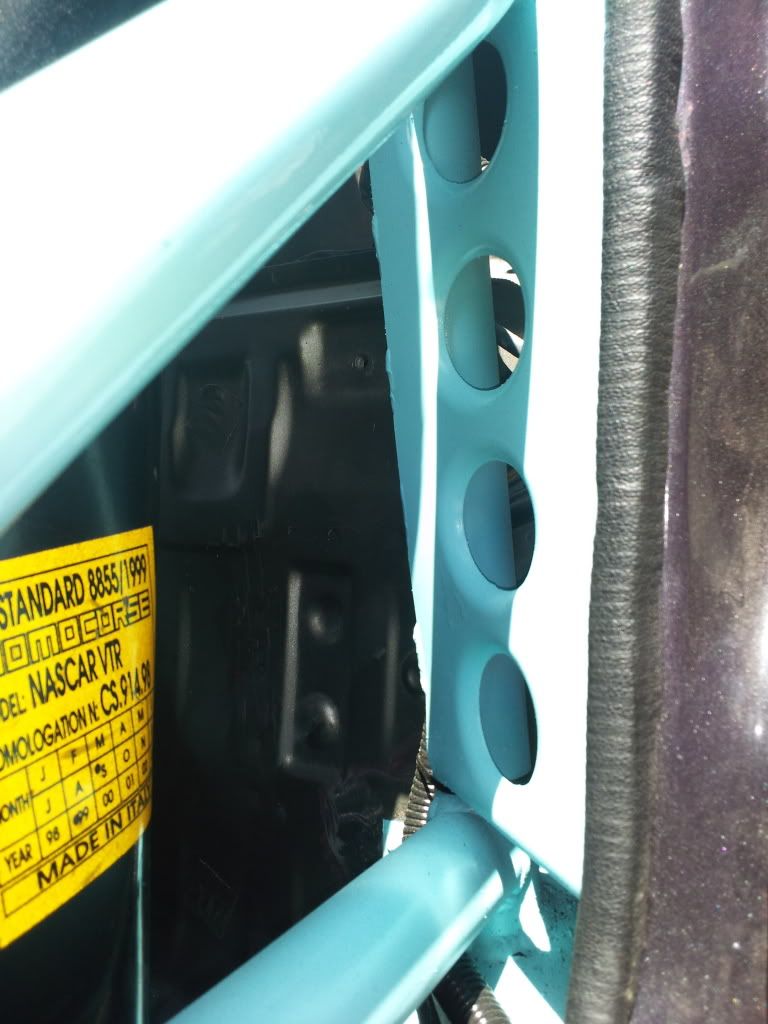 i realize i didnt get a good pic of the door bar mounts . ill have to get some soon