Discussion Starter
·
#1
·
Sup dudes. I work a minimum wage job part time so I'm kinda poor. This is the transformation of my car in about 9 months.
I bought the car for $2900 with 167k. When I first got it, it was on some sort of shitty OEM replacement shocks with Tein lowering springs but it actually handled pretty well. But who wants a well handling Miata? :woolery:
This is the picture I got from the seller. 15x7 Team Dynamics Racing 1.2, Hard Dog street soll bar, and sweet lime green brake calipers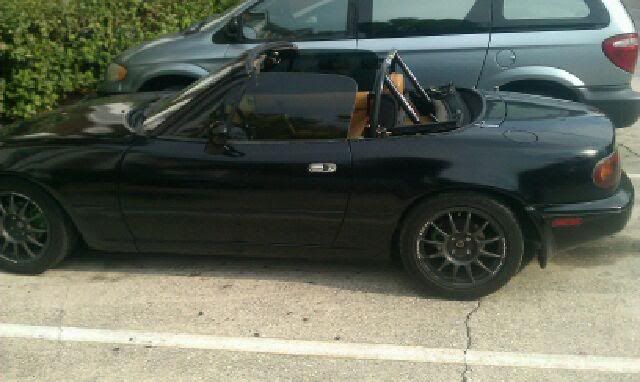 On the way home it idled like ass, and was misfiring. The idle dip solution on m.net helped a lot, as did new plug wires
I think this was the 2nd day I owned it
Me "Hey does the top leak at all?"
100% trustworthy rican (no offense) seller "Na man not at all"
5 gallons of water later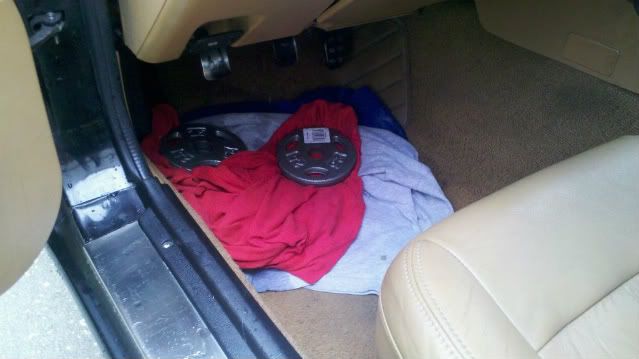 Leaky water pump about 2 months into ownership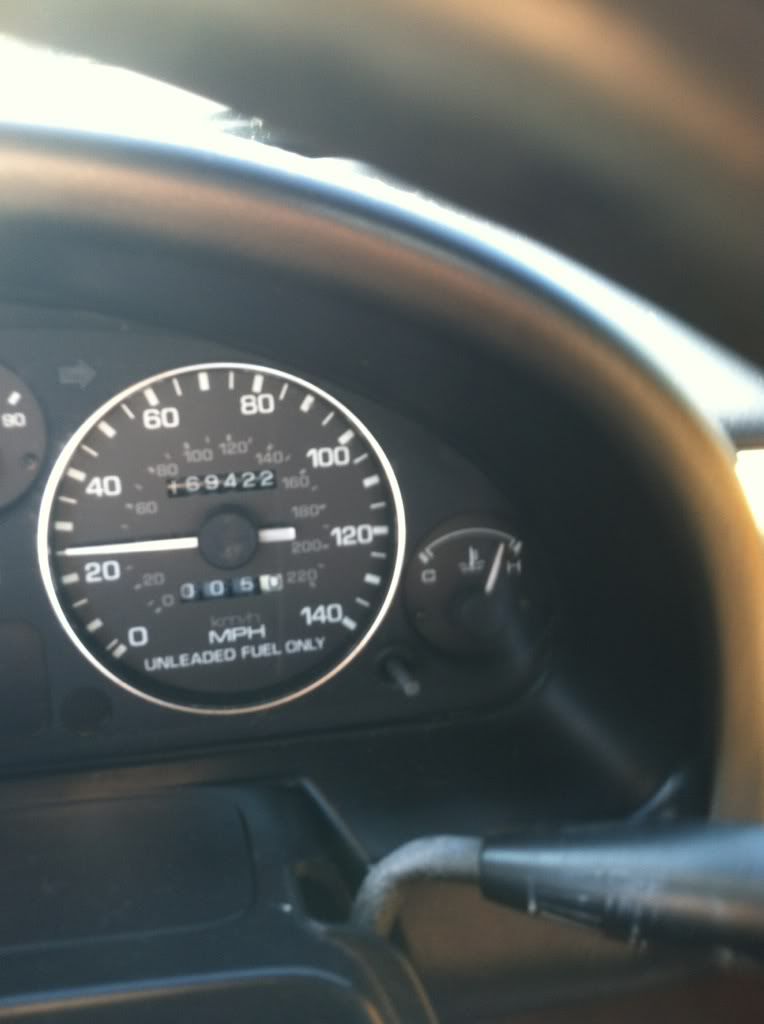 KG Works Type S Starter switch that worked only when it decided it wanted to. Sold that to Yellowihss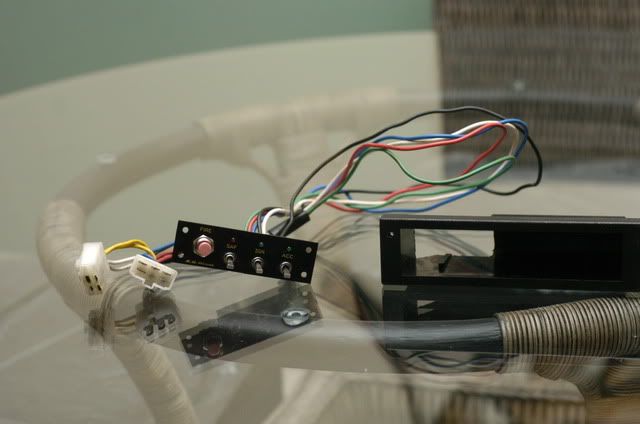 At this point I was questioning what the hell I did buying this car as I didn't really know **** about cars when I bought it.
Then I bought some Raceland coils
Sold the old suspension setup, and ordered some wheels
15x8 +10. The seller actually sent me 3 +10 offset wheels, and (1) 0 offset I recommend not listening to the internet when it comes to asking about 0 offset wheels. They scared me away, and I was amazed at how easily 0 offset actually fits. The seller overnighted me another wheel without me sending mine back first and I got that all sorted out.
Lowered with the new wheels
Then I lowered it more (this is what racelands with helper springs look like maxed out), and my mom got me a GV rep lip for christmas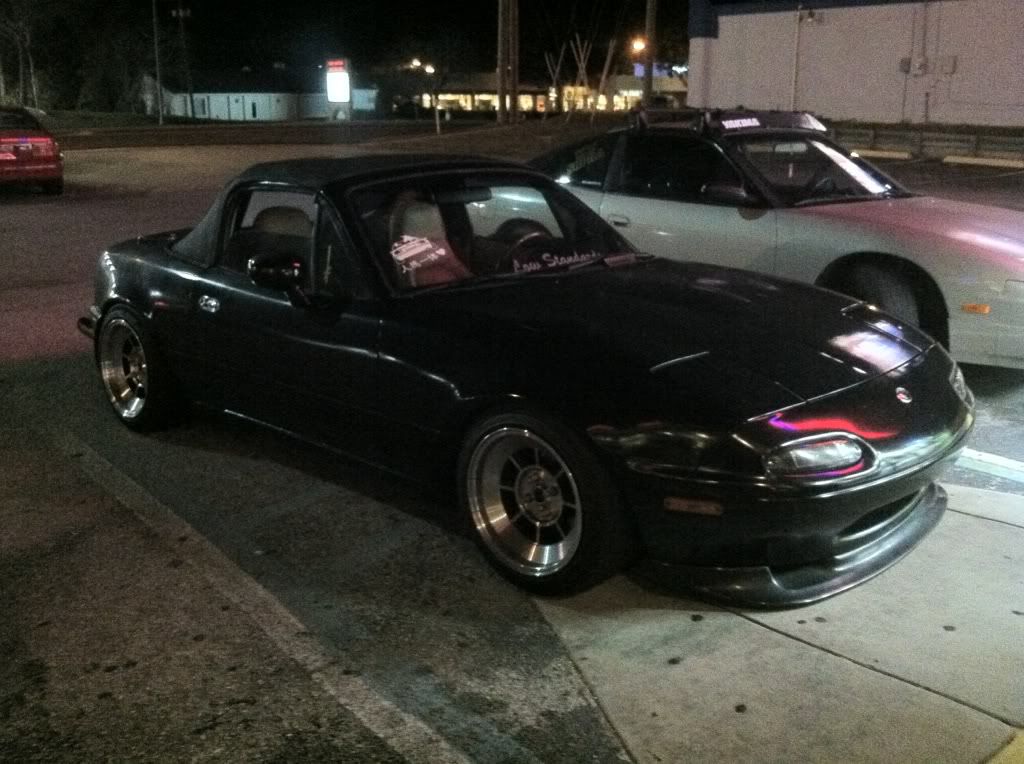 Grip Royal woodie and 9k racing bubble knob
Free custom exhaust from a buddy of mine. Magnaflow catback with custom tip off the muffler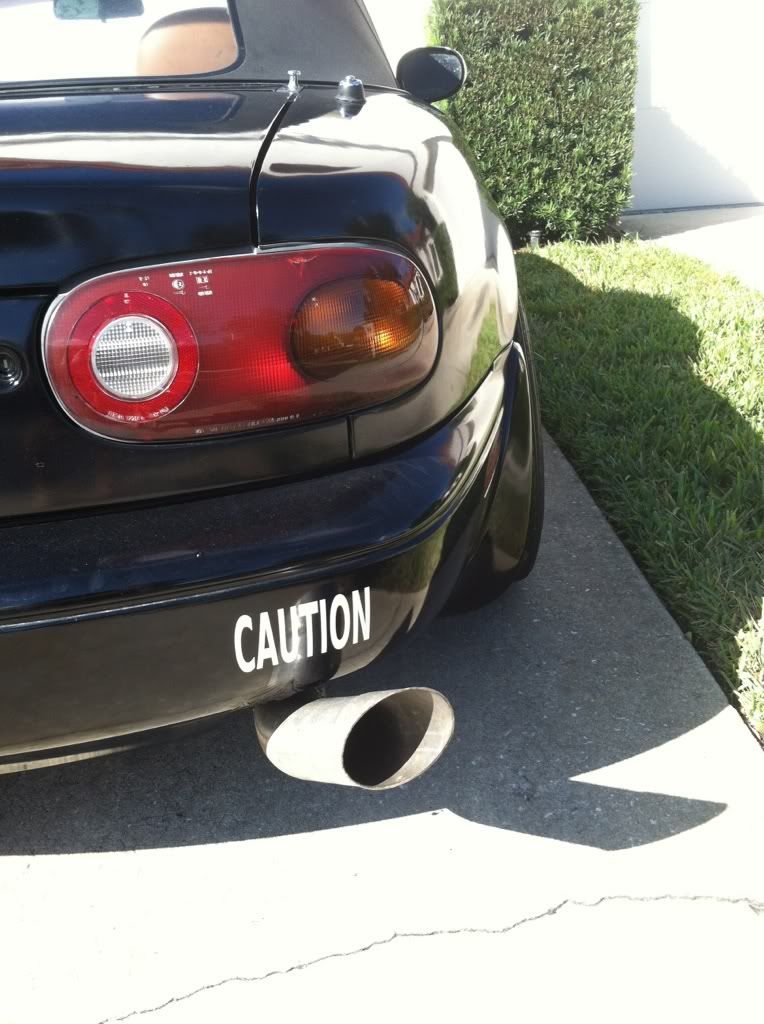 My soft top came unlatched on the way home from the mall with my buddy when I hit a dip in the road and the plastic basically shattered, so I figured why not buy a hardtop
Then I got stupid and really lowered it
Added a 15mm spacer to the rear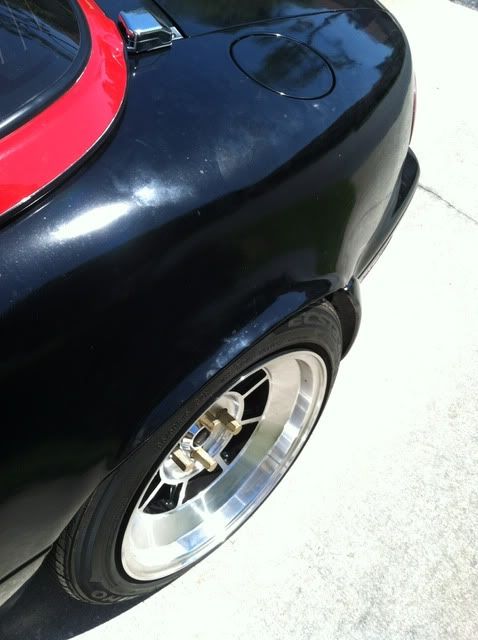 Raised it up a tad in the front and rear. And that's my transformation so far. My plans are to slowly piece together a turbo setup, buy better coils and wheels, and who knows what else.
So far this car has been a huge learning experience thanks to me messing **** up, and a good friend of mine being an Infiniti technician. I really cannot even imagine ever getting rid of this car.
Sorry if it seemed repetitive or stupid. I'm bored as hell with nothing better to do.