Discussion Starter
·
#1
·
After many BMWs in my life, I decided to buy something I could just drive and not constantly mod/fix. Being 6'6" I had never considered the miata but I found one on craigslist that was listed for "tall drivers only." It had a kirkey seat bolted to the ground, 330mm deep dish ebay steering wheel + a host of other tall driver mods.
I FIT!!!
Here she is:
Oh and here is the BMW I sold before getting her (88 325i 2.7 stroker, 5 lug, bla bla bla)
And then I bought this s6.. which broke down in the seller's driveway (limp mode), he was nice enough to take it back:
anyways, the not spend any money on it part lasted about a week :-/
When I drove it home the brakes pedal felt like diahrea in a zip-lock.. so I bled them.. ish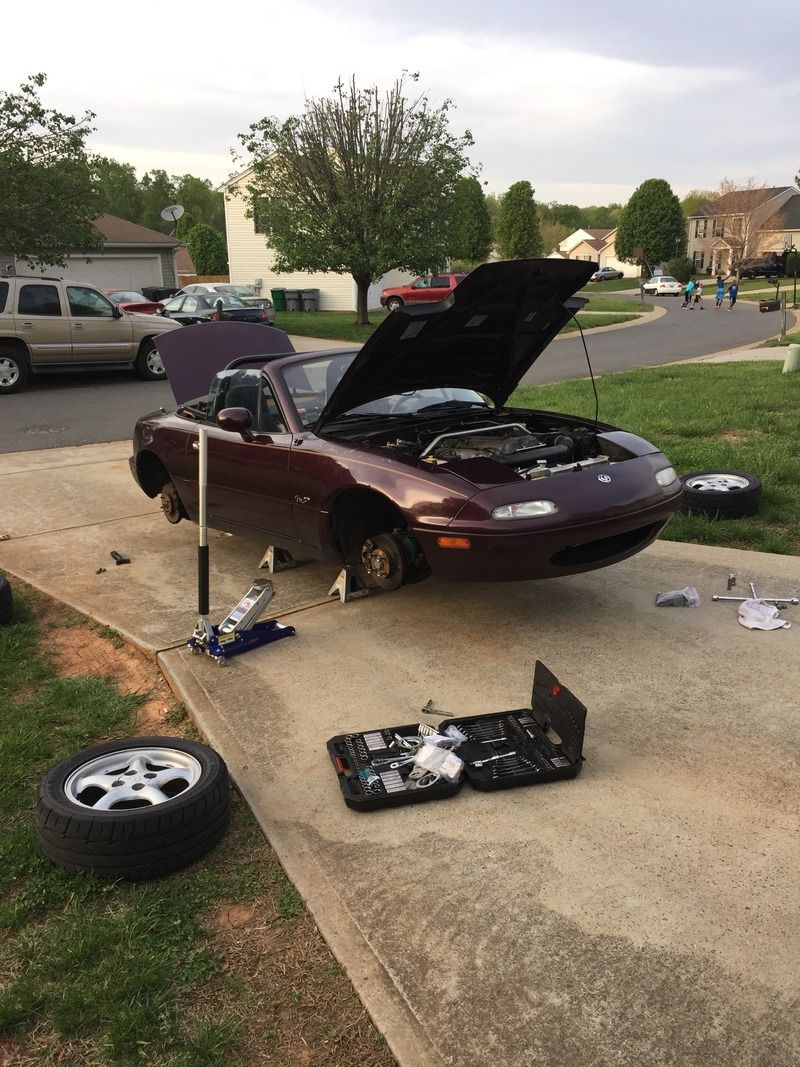 Next was trans (you can see the replacement in the pass seat)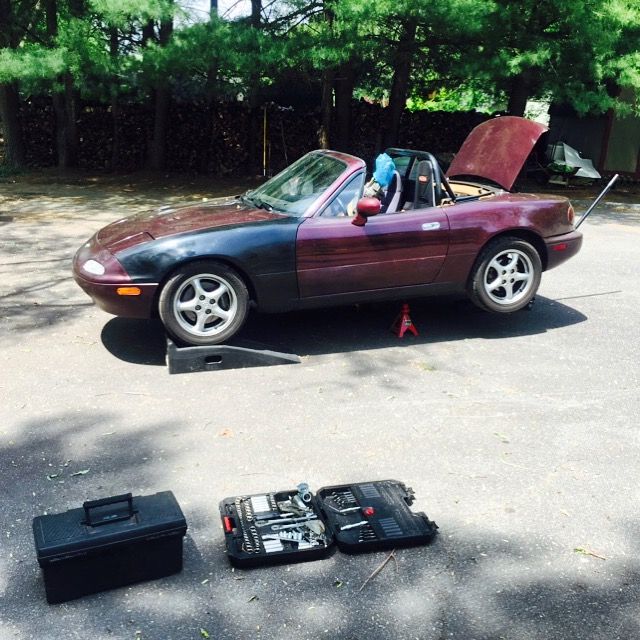 This is when I learned that factory miata bolts are all torque to 500 jesus foot-pounds + 1/2 a turn. jeeez.
Then full poly bushings. In a gravel driveway. UGH
Car's driver side door was peppered with dings. I luckily found 2 doors in Hotlanta. To my disbelief I was able to polish these turds up nicely.
Before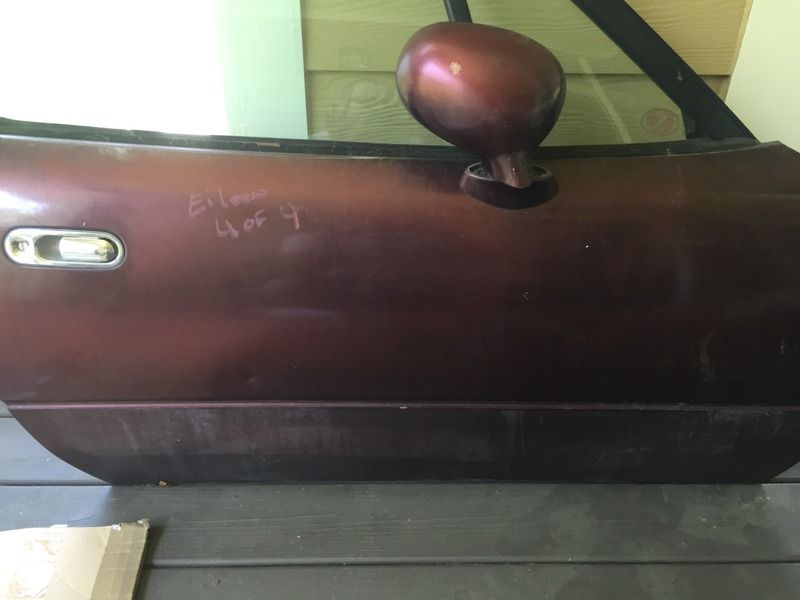 after
Went for a beer run like this. yeeeehaw.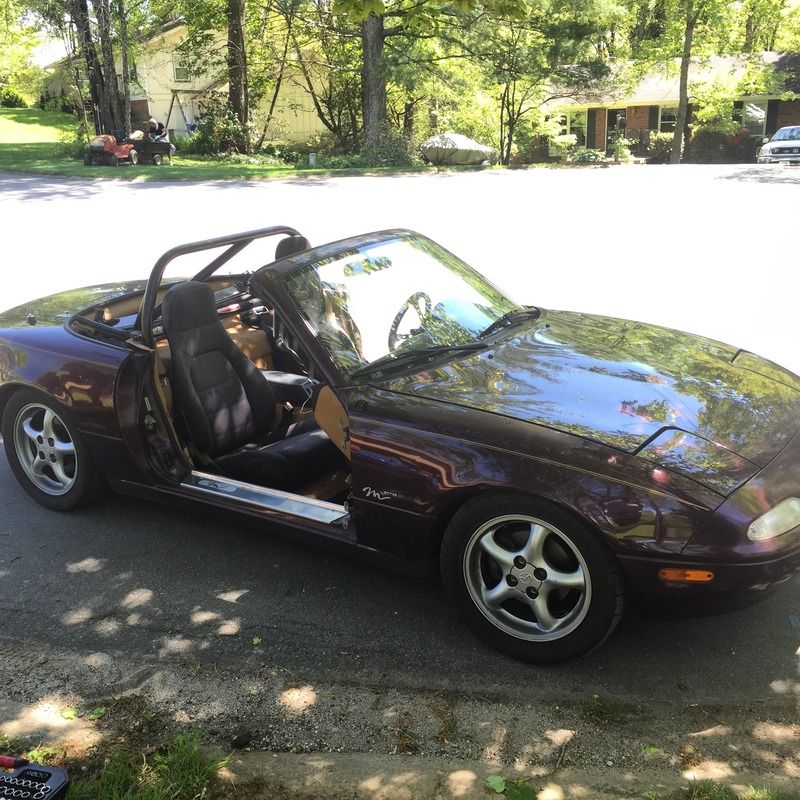 Bought an old-school FM miata g60-based Willwood kit:
Also installed a willwood prop valve, nb1 booster/master, bled the system a million times.. still didn't like them, so I sold them and went carbotech pads instead :icon_cheers:
Found some cheap 325ix e30 wheels:
Painted them:
and bamski:
I had been on the hunt for a driver side merlot fender since I purchased the car (maybe 2 months at this point). Using the googles I found an old post on an atlanta based mx5 forum where someone replied to a WTB post stating he had one... OVER A YEAR AGO. I signed up and PM'd him anyways.. and he still had it! This is when I had the pleasure of meeting Randy (solomiata), an all around great guy who had many-a miata parts
FINALLY the all the same color car mod:
Also picked up an oil pressure gauge cluster from him, motor mounts and a bunch of other stuff.