·
Old Threads > New Threads
Figured I may as well post up a build thread on here as I get closer to putting the rest of my car together.
Bought the car in California 3 years ago with 95,000 miles on it and always intended to do a bit of a build on it but was always a broke university student. Now I'm a somewhat less broke university student and figured it was time to start building the car.
How it looked last year (shitty instagram pic):
Started last winter when I was getting tired of the underpowered 1.6 and found a 1.8 to swap in. While doing the swap I wanted to plan for the higher power levels the car would see later on. This included getting a decent clutch and doing a coolant reroute.
Pic while doing the swap: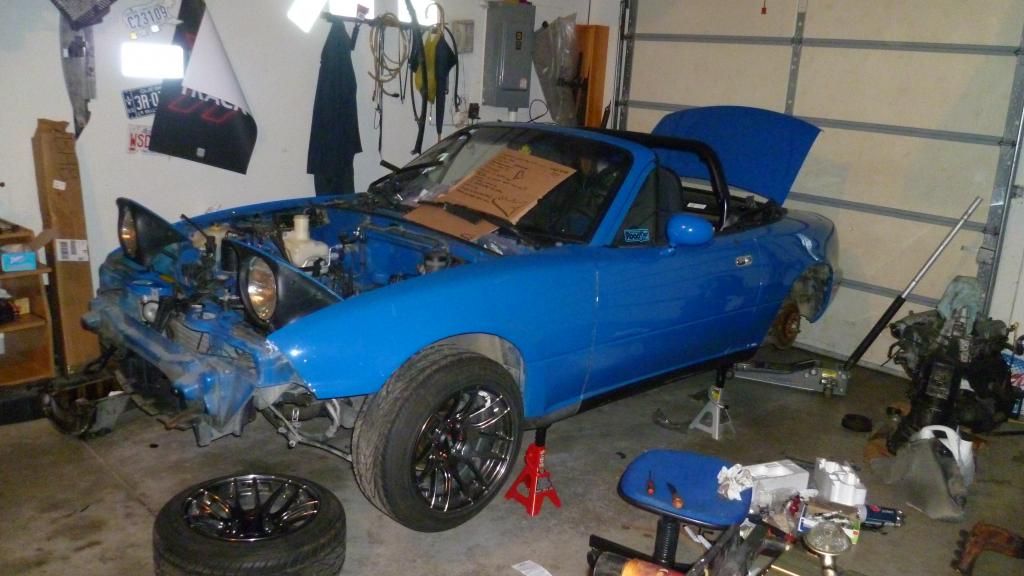 Got the car thrown back together before going up north for the summer just naturally aspirated with the 1.8 swap as I planned out the rest of the build.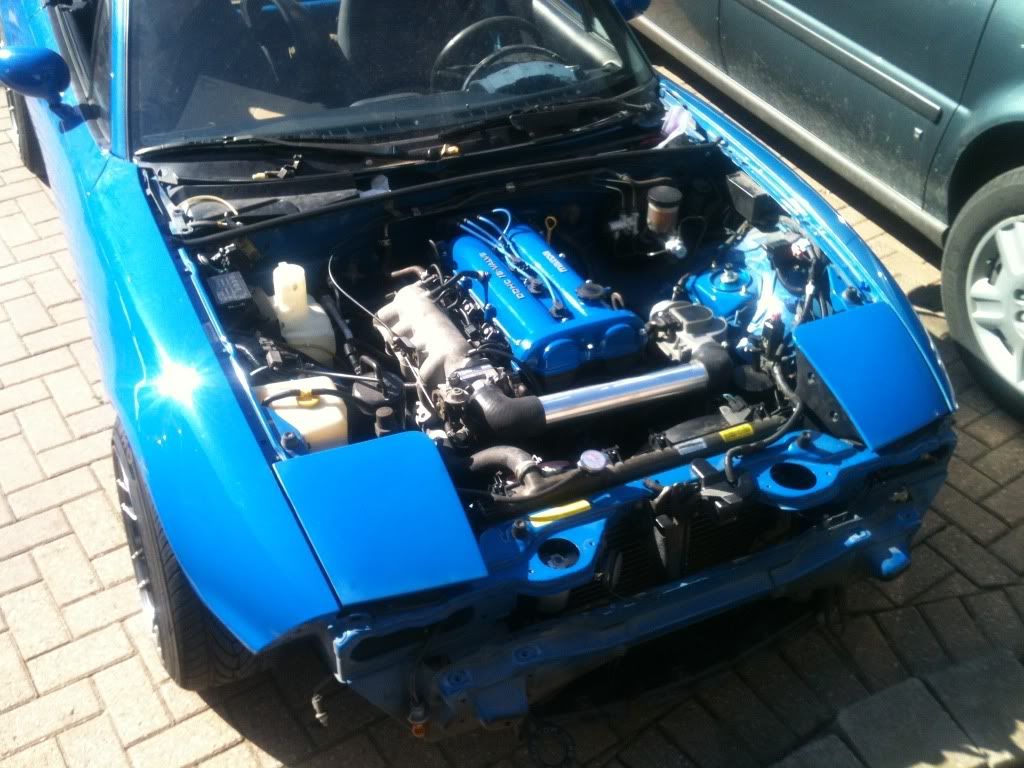 Current parts list
Installed:
1.8 from a '94
Begi coolant reroute
FM level 1 clutch
Megan EZ Streets
Harddog single diagonal rollbar
Ghetto intake setup
Waiting to install:
FM2 turbo kit
Garrett GT2860RS to replace the 2560
FM lightweight flywheel
FM dual feed fuel rail
AEM wideband
TurboXS RFL BOV
6 speed transmission
3.9 Torsen swap
Ordered:
Reverant built MS2 Enhanced
I would like to build the motor down the road to really push the car for higher power levels but for now I'll be aiming for 250whp. I may do a built motor over winter or sometime next spring, depending what happens when the turbo is installed.
Photodump to follow in the next post.