Hello everyone, I thought I'd introduce myself and start a thread of my project. Don't really post on here much, however, as I am getting more involved in racing I'm trying to get exposure.
First of I'd like to introduce myself, my name is Kyle Eisner, I'm 20 years old soon to be 21 and I'm currently a Mechanical Engineering Student. Throughout the past four years I have been developing my Miata slowly and surely and learning how to take the car to its limits.
This is how I bought the car many years ago: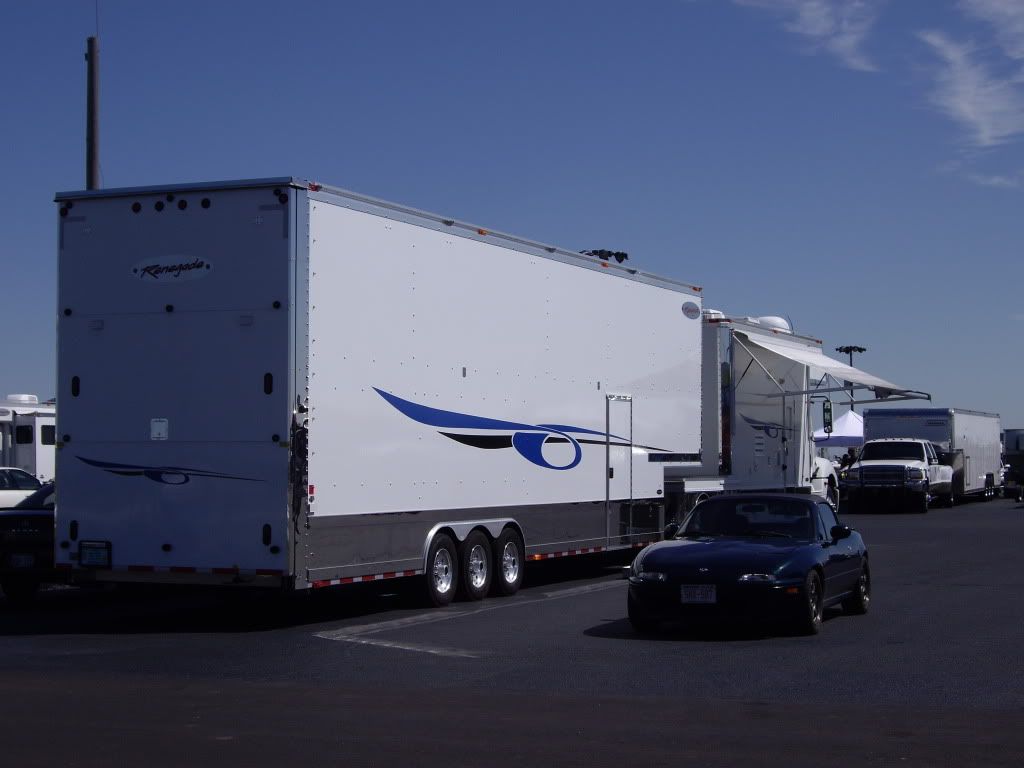 Car was Montego Blue, 50K original miles, with full spec Miata suspension, Volk TE-37's, and was originally setup by Nick Coello! Raced spec Miata's now his broth Tony races them! Multiple National Championships, they know their stuff.
Anyways I wanted to run track days in the car so I picked up some cheap parts. A bolt in 6 point cage, some seat belts, some RPF1's and found some old used Hoosiers to get me going!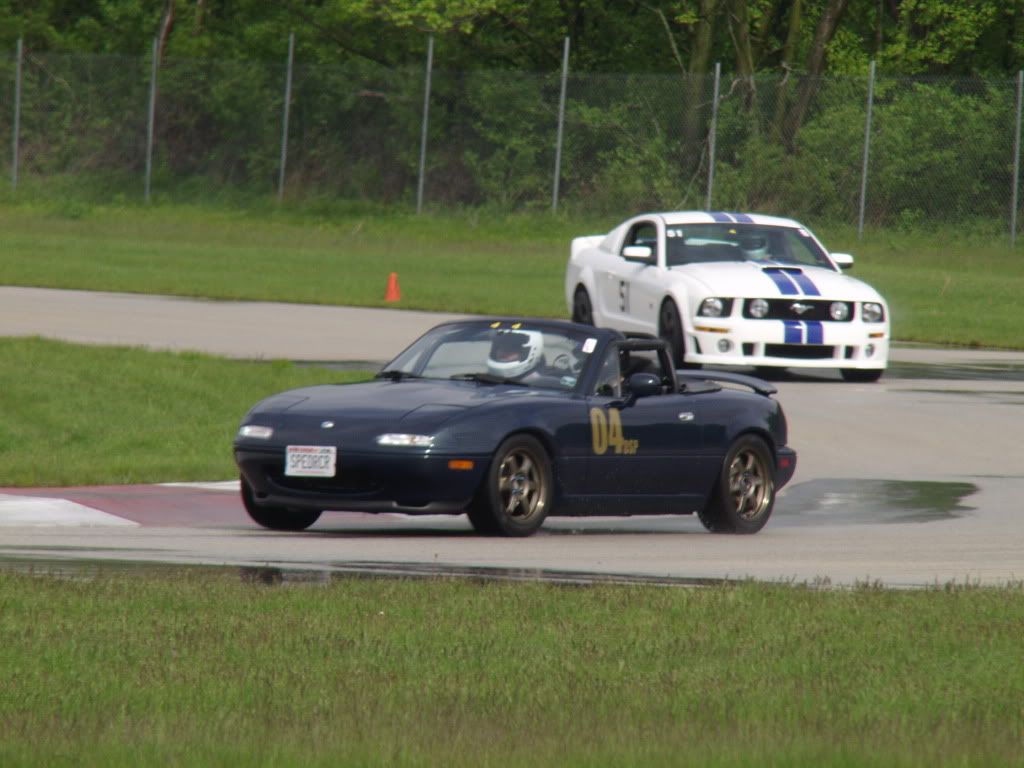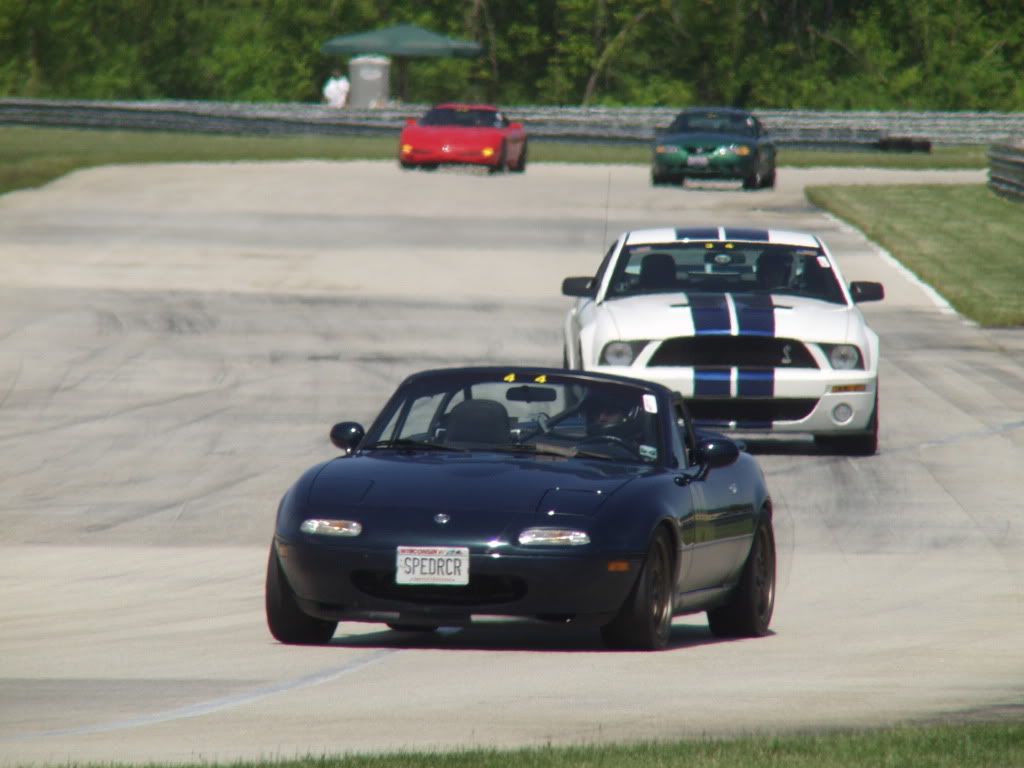 Started liking road racing more and more and it came naturally to me, ended up buying a Traqmate and a seat and steering wheel and some new Hoosiers for the next season as well as a nice Carbon Hardtop.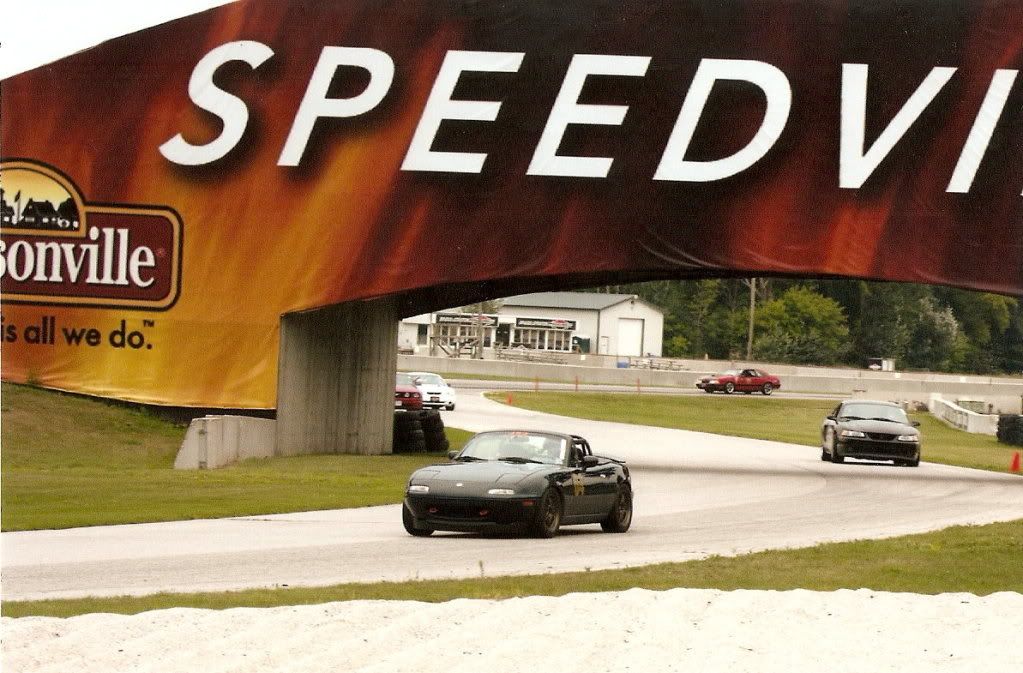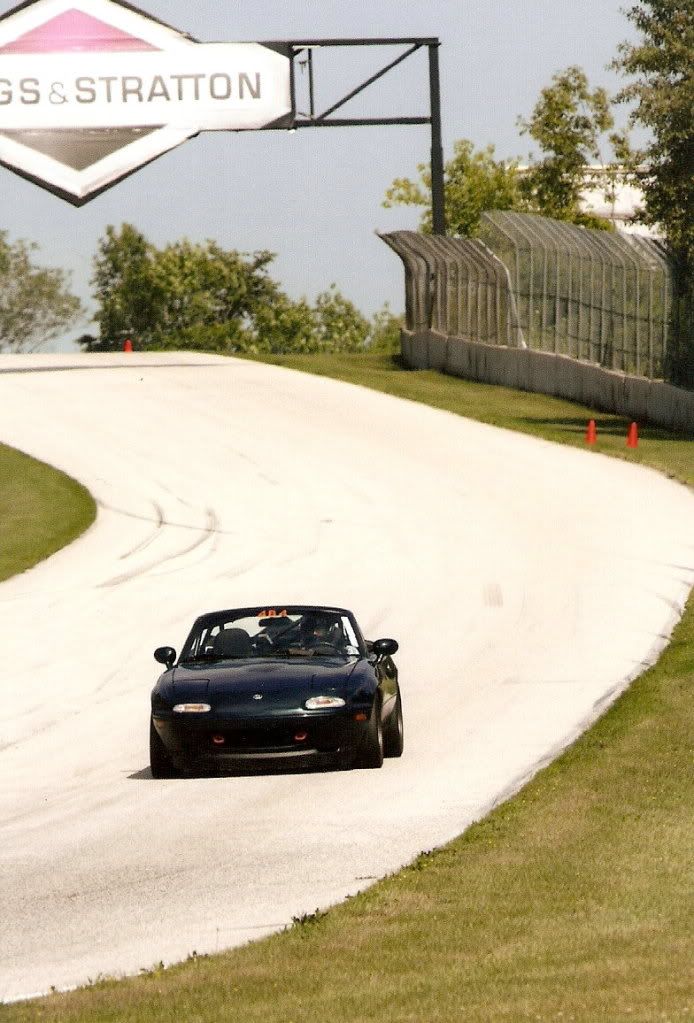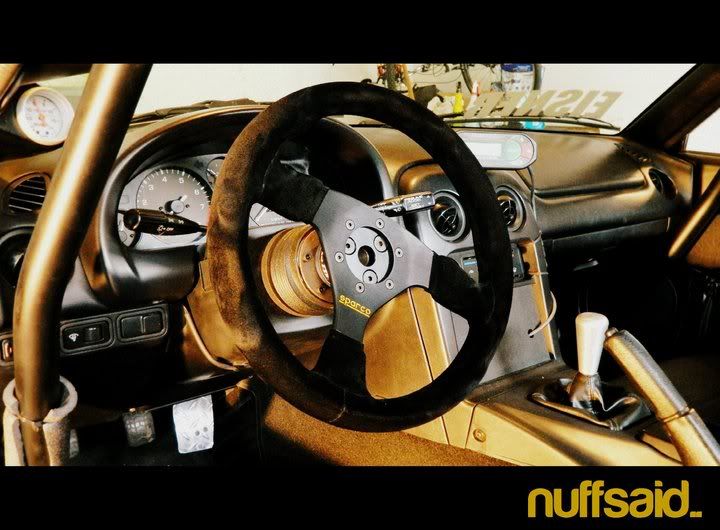 Ended up running a 2:49 at Road America, on used up Hoosiers, was happy but was getting board with the power the car was making.
So I boosted it with a Bell Engineering S4 Kit, and all the bells and whistles, big intercooler, oil cooler, Enthuzacar Exhaust…..ECT Car made 240 whp and became a MONSTER!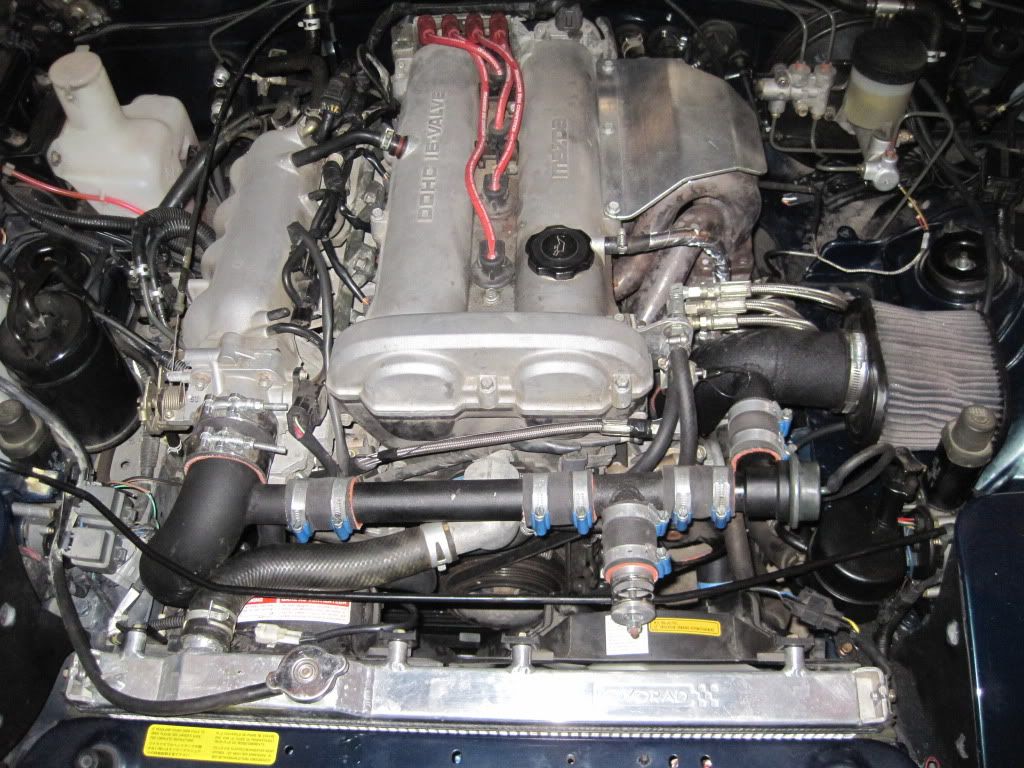 Got overheating problems down at Autobahn Country Club and parked the car, however ended up running some pretty fast lap times.
So I decided to purchase more parts for my even up at Road America because I wanted to see what I could do in the car. Picked up a Supermiata GTC-200 Wing, 949 Racing Coolant Re-rout. Blah Blah Blah
Ended up running a 2:38 flat on its first day out, still on stock brakes, DTC-60 pads, and 205 Hoosier.
I don't have any pictures on track because this is where the story really starts, 2nd day at Road America, late in the day I take her out like normal. Don't want to get in to details but I was trying to push the car way too hard with what I had and coming into turn 12 I was doing about 130mph when the brake pedal hits the floor. Find out my driver side was in the grass. Car spins and the car rolls. Luckily the damage isn't bad at all and now is where the fun begins.
Car in action:
http://youtu.be/o7Lc-c97y5A
Video of accident:
http://youtu.be/3S7QwJesL6Y
http://youtu.be/Y47URWT1jHE
Anyways I was fine walked away without a scratch or a single ache. Was wearing full gear, suit, gloves, shoes, helmet (obviously), and my highly recommended investment Hans.
Anyway to get on point I am currently rebuilding the car as you read this.
Trackspeed Engineering is helping me out and I will be running their 11.75 BBK
Suspension is receiving a full revamp
New Wheel and tire package
New aero
Anyways the car will be at its first event in May at Autobahn Country Club
I plan on documenting the whole build however being at school the updates will be slow but here are a few of what I have sitting around waiting to go on the car!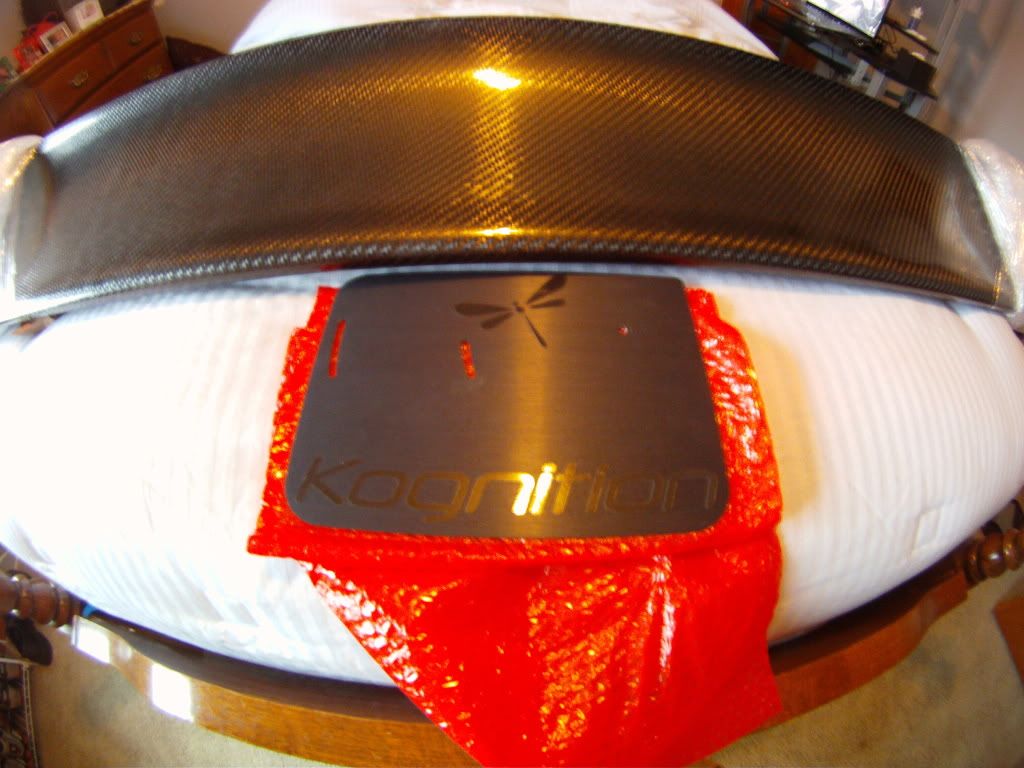 Kognition Wing, this thing is an absolute work of art!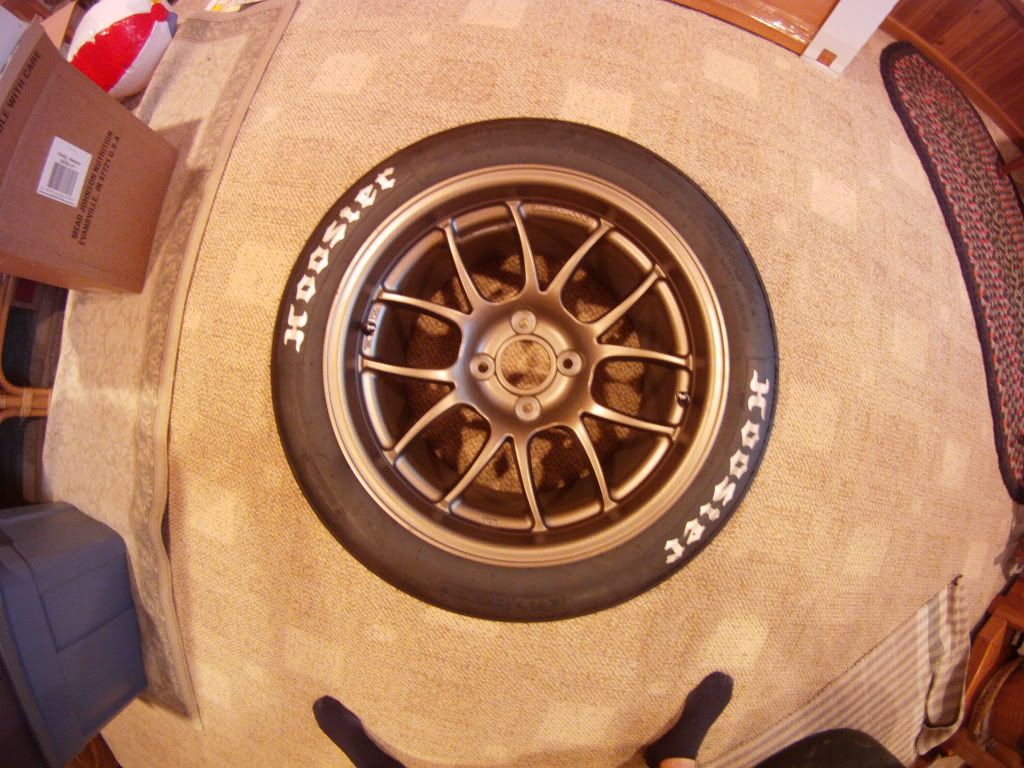 Some 15x10 6UL's mounted on some 245/580R15 Slicks
The car will be getting custom flares and will have updates to come!
Thanks for looking