Hey guys been around on the forum for quite some time, mainly looking. I'm going to try to make this short, I had a 1990 base Miata, I bought back in 2009. The car was what i thought a good project car, needed some love but was still worth fixing. Fast forward to 2012 the car has a new engine, wheels, seats, was completely gutted was getting ready for paint when my (un-insured) neighbor backed up into my car and crushed my rear end and all my dreams of ever getting the car to be what i wanted.
This is where we are at now, lady comes to the shop (bike shop) see's my car outside and says she's got a 1970 Miata, that's been in her garage for 8+ years. I'm extremely interested at this point, knowing that there was no Miatas in the 70's. I get her info and tell her to give me a call when she gets home and looks at the registration. I get a call back and it's a 1990 white miata. Long story short I pick this thing up for 900$ yea thats right 900$. Registration is payed smoged and ready to go before I even pulled the trigger on it.
Sorry for the long post but I thought the back story was pretty interesting. My dream can now continue!:mrgreen:
Here are the Specs:
1990 Miata white with good paint, 130,000 miles, short nose (no wobble), A/C, PS, ABS, Robinson top with glass window, 2 owners, previous owner had it since 1991.
Future plans:
Make it a functional daily driver, canyon car that makes me want to drive it everyday of my life. No hella slam or hella flush or hella anything for the matter. It will be a car along the lines of Sharka (but less baller), Flipper, functional and fun.
I'll let the pictures say the rest!
3rd Day of owning it and already have my wheels on.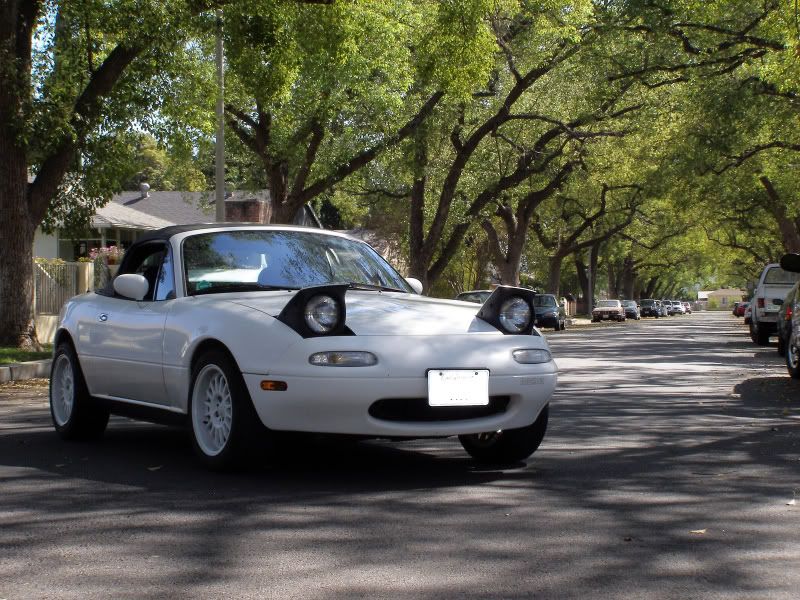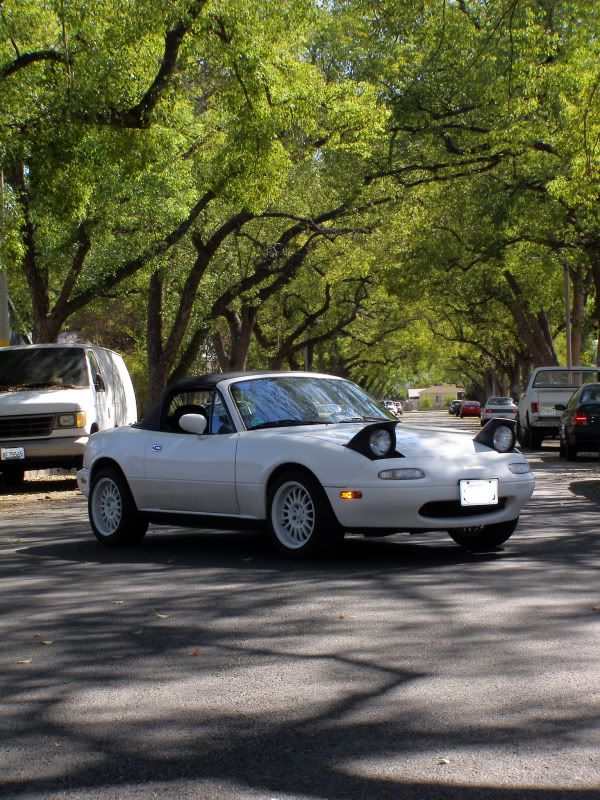 And the old car in its "prime"!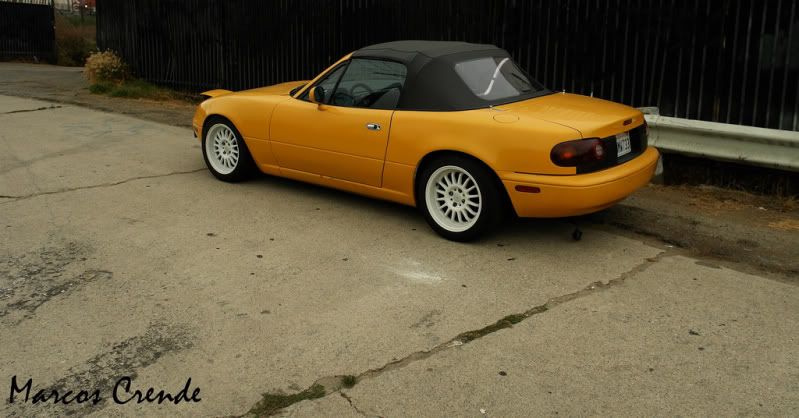 Thanks for looking and hopefully you all stick around for future changes!: 3gears: