Chris' little red riding whore - A picture heavy narrative
Hey guys and girls, my name's Chris (initials work out to CBJ) hence the forum name. Anyhow, ended up getting a Miata after owning a 84 Cutlass (first car), then a couple Hondas, and then my Subaru, which I sold, bought my Miata, paid off some debt and pocketed the rest...
This is my journey.
For starters, here'a shot of my gone, but not forgotten Subaru.. car was put back to stock and sold.
Photo courtesy of DeathLens and Scraped Crusaders.
So now onto my Miata... picked this up about 2 weeks ago... it's a one owner 94, 5 speed, full manual car. Came with 70k miles (114k kms since I'm from Canada). Came 99% factory, only mods were a shitty deck that I promptly removed and put a double din Pioneer navigation unit it, and a KN filter (nice surprise).
Here's the plates off my old Subaru I used just to get it home under the radar.. Drove great but threw a CEL on the highway, which I scanned and turned out to be o2 sensor.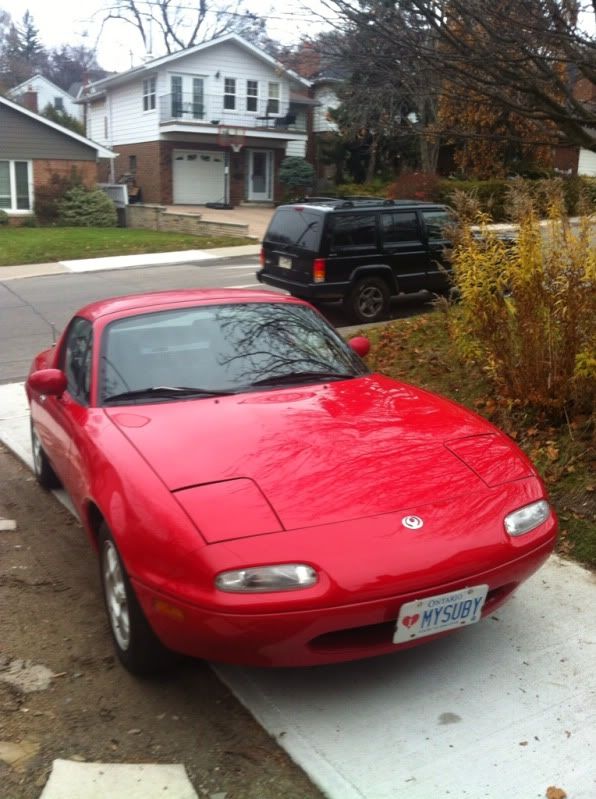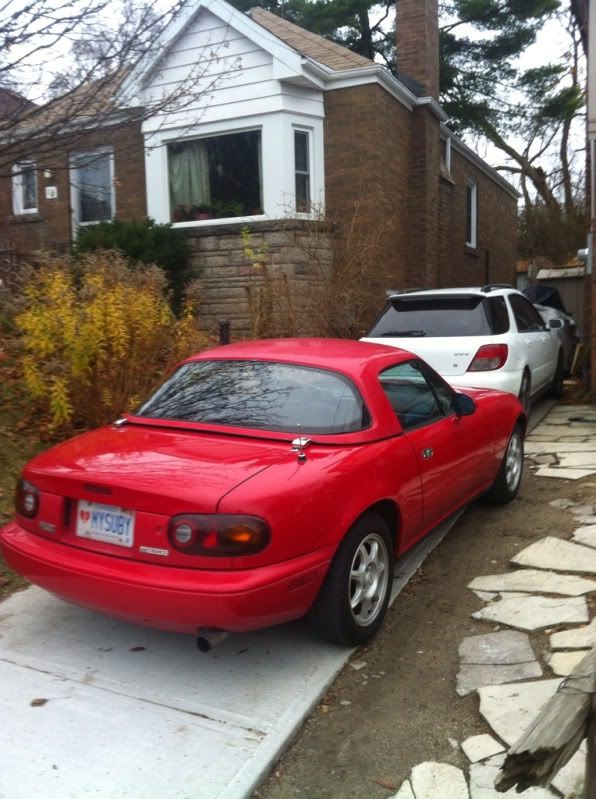 First order of business was to clean up the faded hard top... 50/50 shot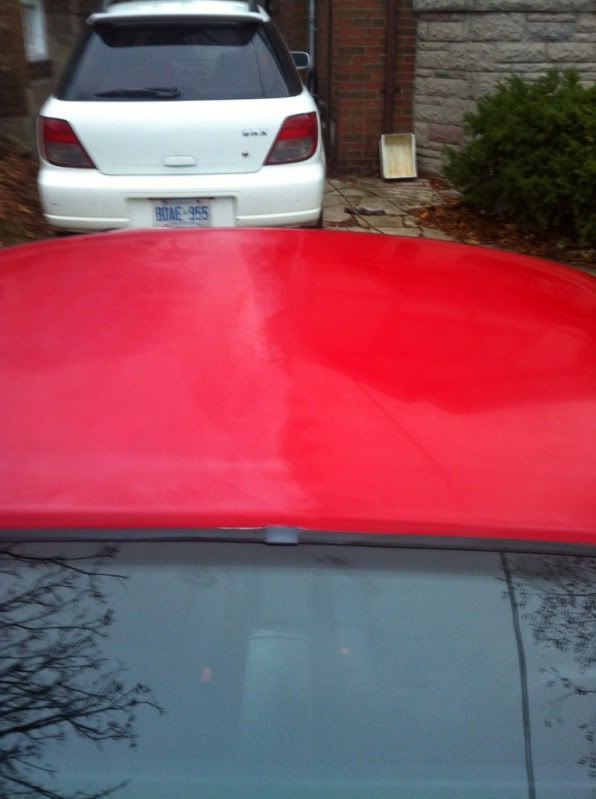 After that I went to get it road legal... got four new snows put on, put some 5w30 synthetic in, then after I did some serious cleaning.....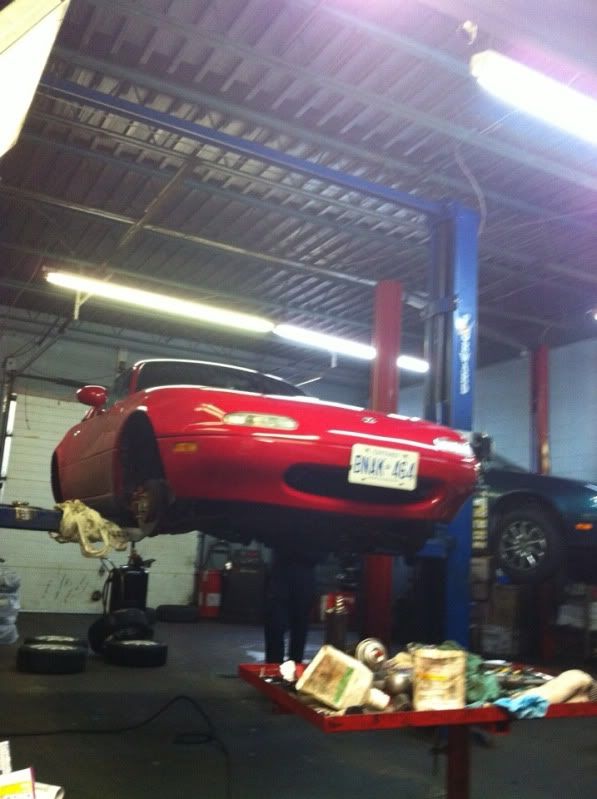 Fast forward to yesterday.. was just checking out some used JDM parts places and came across this set of untouched Volk CV Pro... they are a forged 3 piece for those who don't know, my set manufactured in 1996. Came will all original caps, hexes, and valve stems. They have never been apart and all Rays bolts are intact, no curb rash, etc! They were asking $600, I told them 5, we met in the middle.. But then I also talked him into throwing in some shitty steering wheel in with the wheels... Well... the shitty steering wheel happened to be a Personal woodgrain lol.... here's some pics.
pic at the parts place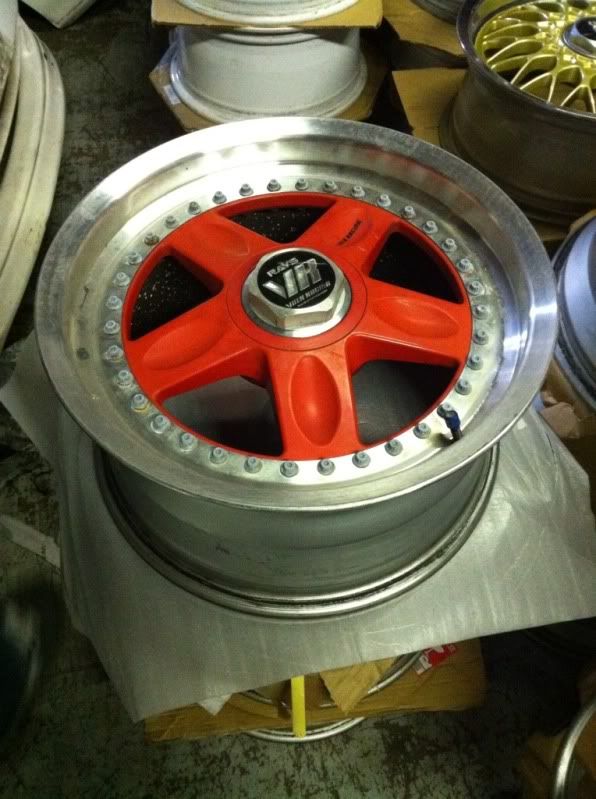 up against the miata (needs low i know, in spring) - they are closer to the camera so they look a wee bit bigger than they will. but they are 16s
started disassembly, I will be having the centres re-powdercoated red to match the car, barrels are going silver, and the bolts/lips will be full polished.. I have gold bolts as well from BBS spares but idk about that against the silver door handles and hardtop latches.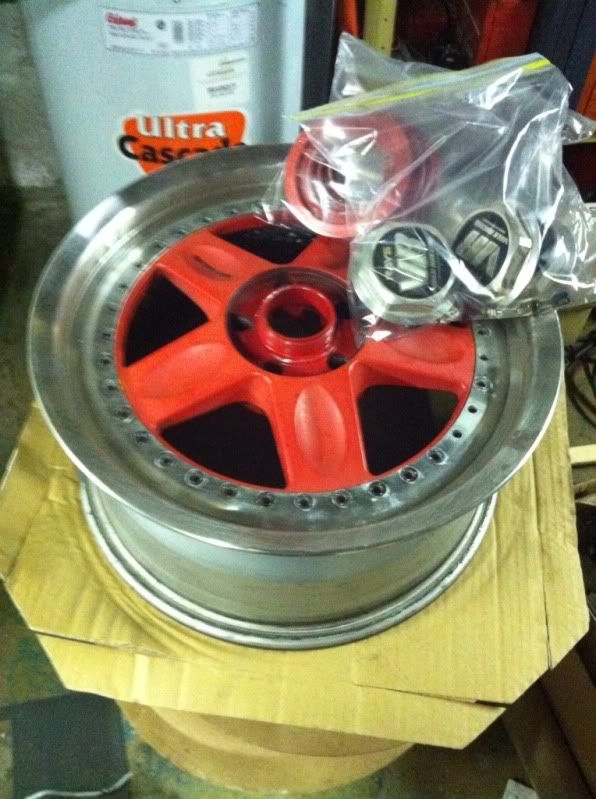 filthy......
thirsty?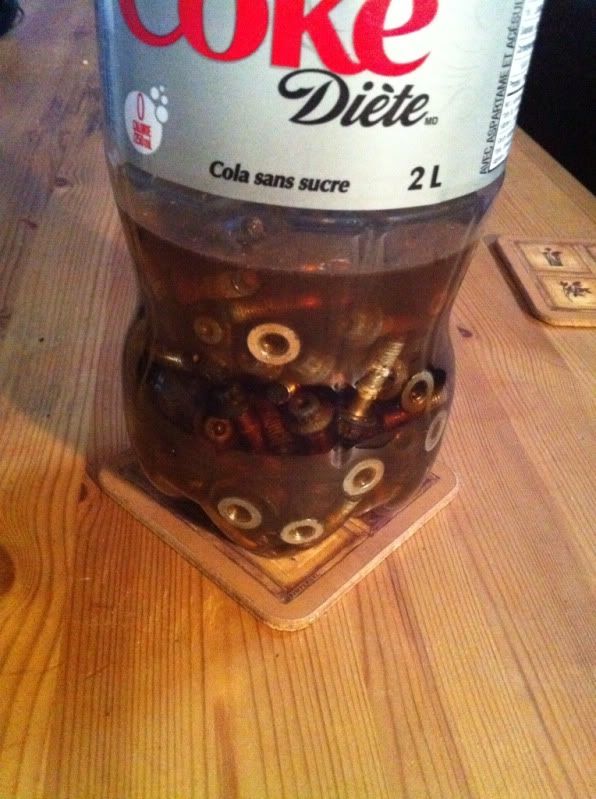 and here's some pics of the Personal woodgrain I got.....
and a MOMO woodgrain I have as well..
that's all for now. I'll be documenting my progress with the wheels/car as it happens. so stay tuned!