My real name isn't Colby, my last name isn't Jones, and Danger unfortunately is not my middle name. But I figured I just hit one year of ownership this last April fools day, so it was time to start a build thread.
This is the story of my 95, captured in super broke-**** slow-mo!
To understand me, I'll show you my first car: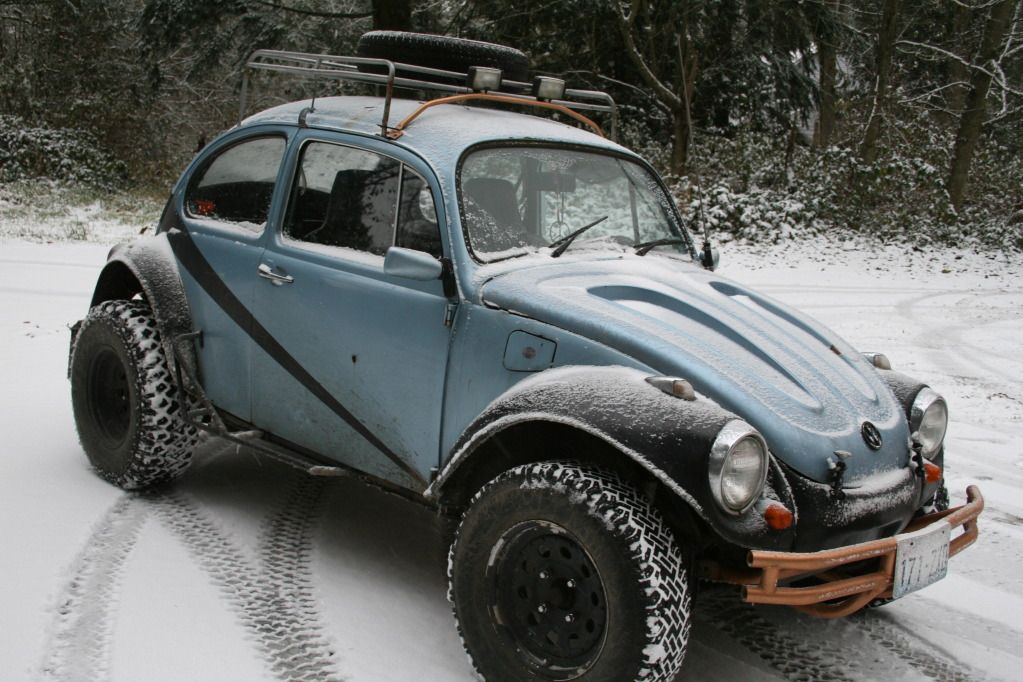 My 1969 Baja Bug. It was a rolling piece of shitcake on a rusty fork, but I loved it. His name was Corky for no apparent reason. You could see the road through the floor while driving, there was essentially no heat, 60 mph felt like you were asking to die, and I loved him.
I sold that precious bug because I knew I wanted a Miata, and I wanted to have the money ready when the opportunity arose.
Well, that opportunity presented itself, and I picked my car up in Kingston across a ferry ride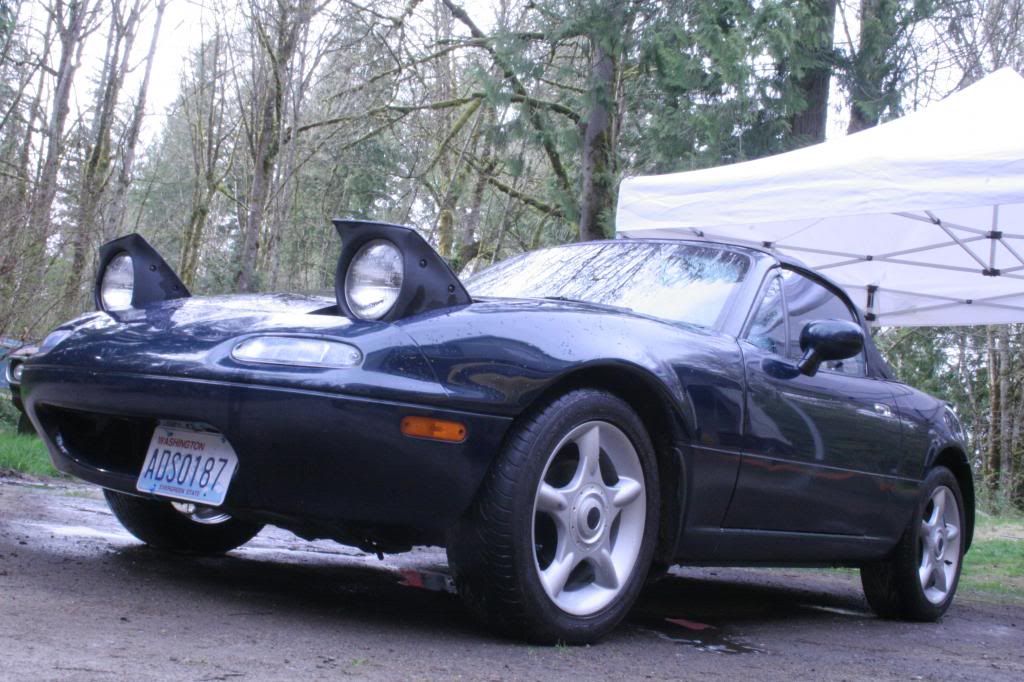 I bought it with 127k miles. It had a crunched passenger side fender, and little outward dimples on both rear quarter panels that still to this day infuriate me. Nevertheless, I was happy.
Picked up some new wtheels for $90 with tires, ended up being 14x6 Rota MSR:
and painted them:
THEN! I decided the wing that the car came with wasn't flyin' so I put up a trade on c-list for a non-wing trunk and shortly after I found a trade.
After that, some small things such as cleaning up the engine bay, decluttering, and painting my valve cover. That resulted in this:
ON THE NEXT EPISODE: :winky: