l'll begin to document my first Miata "resto-build" here. For the last several years I haven't had what I would call a fun street car. I currently have a pretty well built up 2004 Land Rover Discovery 2. I love driving it, getting out and camping and wheeling it as much as I can. It is a ton of fun, but I have recently getting the urge to build a fun street/track car. I live 10 minutes from Barber Motorsports Park just out side of Birmingham, AL.
I thought about getting back in to Subarus. I have owned quite a few cars, but my favorite was my 99 Impreza 2.5RS I built. I swapped the stock NA 2.5 motor with a JDM V5 STi EJ207 turbo motor. It was a blast!
But I've always liked Miatas and I thought a rear-drive car would be a lot of fun out at Barber! So I searched for a few months for the right car within a reletively small budget. After looking at a few I found this one right here in Birmingham. I got a very good deal as the seller dropped his original price because it was hit/scraped slightly on the drivers side qtr panel, door and fender. The price came down even further because the seller wanted to keep the wheels he had on it and i happened to already have a set of 14" RPF1's and Falken Azenis RT615's waiting to find the right car.
Enough background...on to a few pictures.
The car came with Skunk2 coilovers that were set too low for my taste and seemed like it scraped on even the smallest pebble in the road! Looked really cool, but not functional for my future uses. This is how it sat when I picked it up.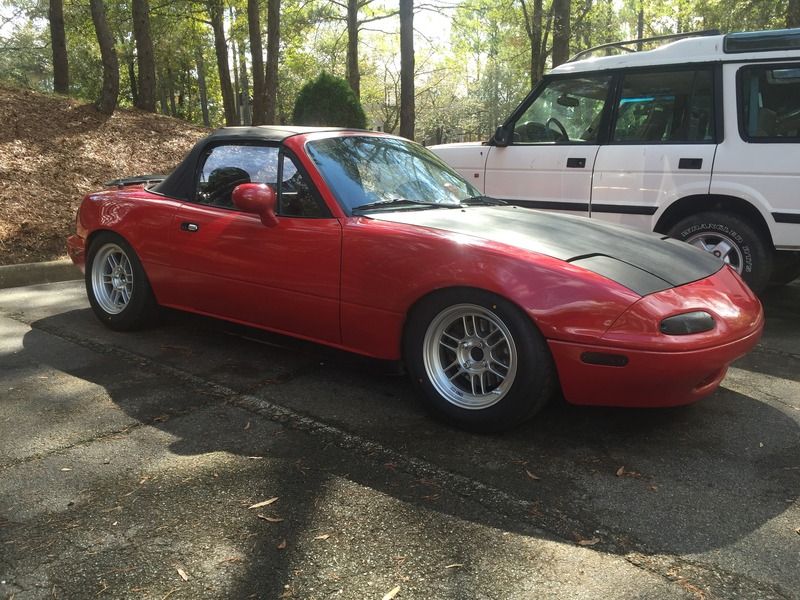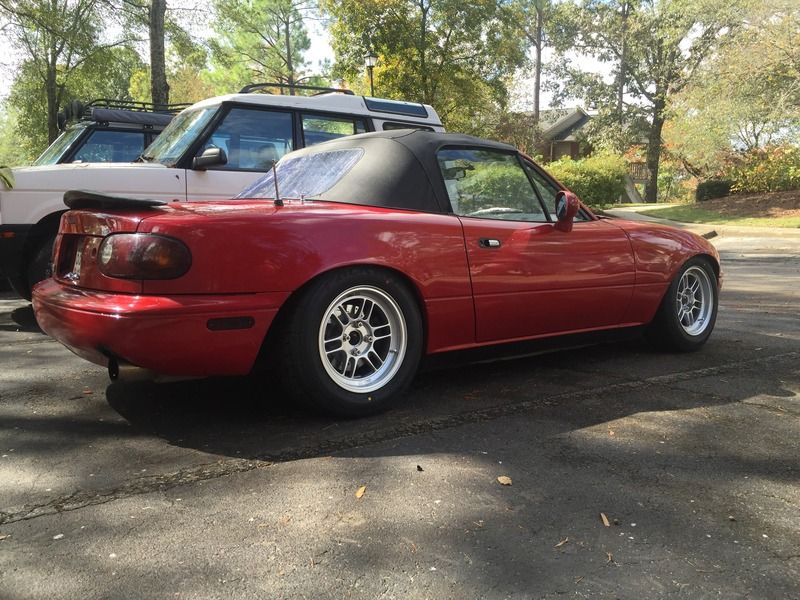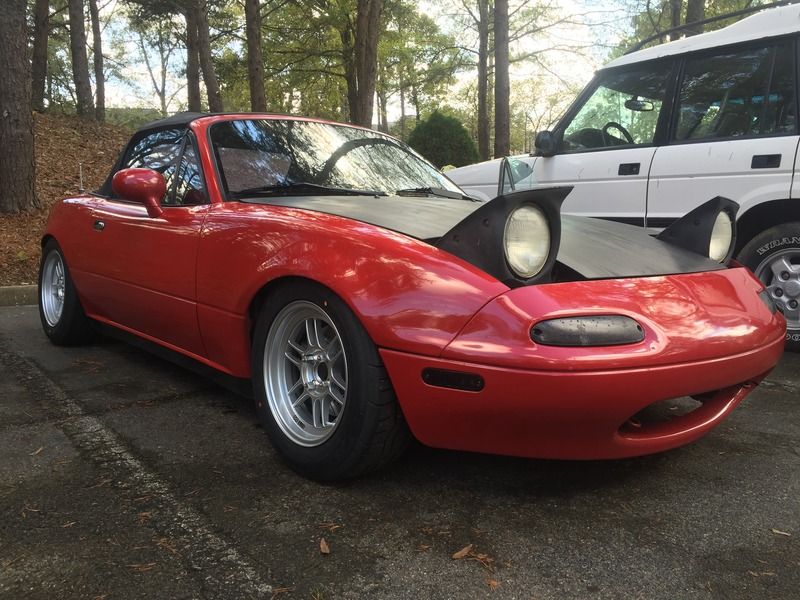 The first mod was to replace the NRG steering wheel, NRG hub and quick release that I didn't really like to something that IMO was better looking. I replaced the current setup with a Momo hub, NRG slim quick release and a Nardi Deep Corn 330mm wheel.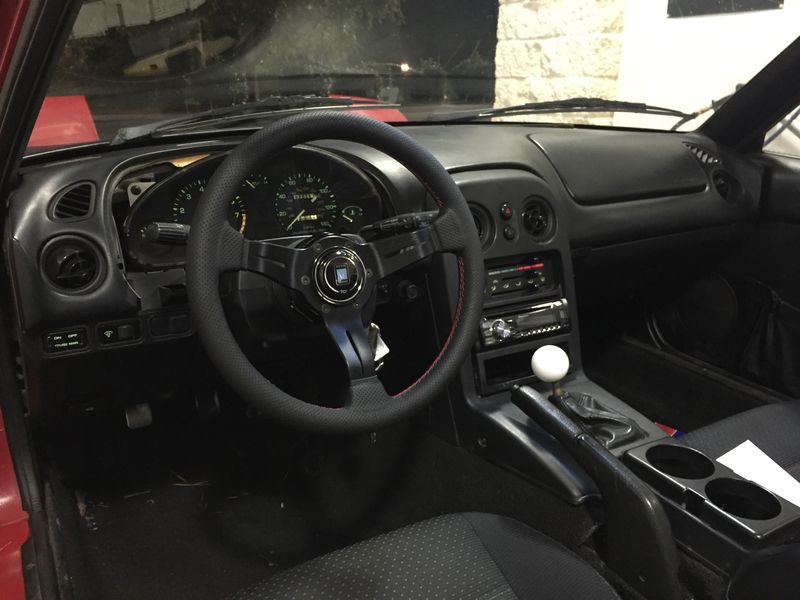 Next up I begin removing all of the spray tint from the marker lights and turn signals. I used acetone to remove the paint and then progressively sanded the lights starting with 400 and stepping up to 2000 then finally finishing with polish and wax. Turned out pretty good I think!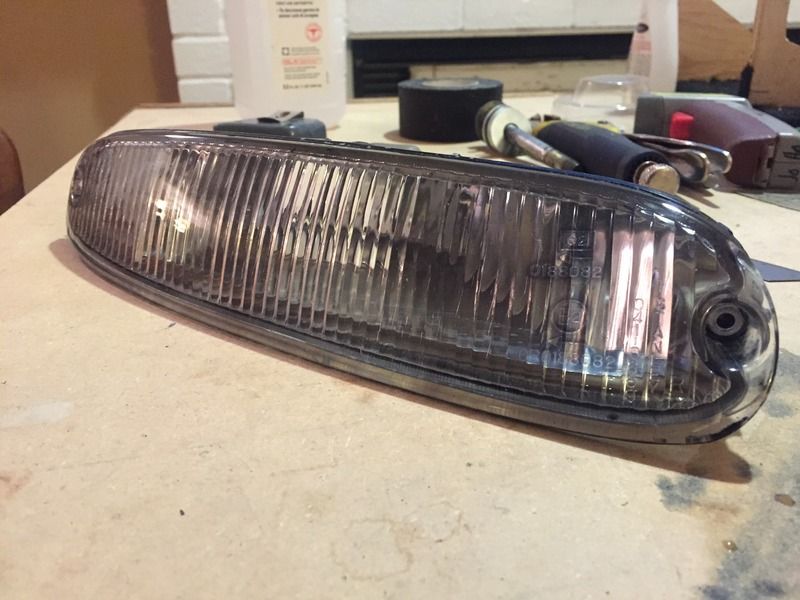 Next up: Suspension adjustment and other adjustments...