Discussion Starter
·
#1
·
I want a lighter muffler than my RB. I did a flushed and bottom-relieved bumper cover recently and for the moment I have the RB off and a Straight Pipe in place. Pretty loud, but I did some measuring to get a sense of what muffling needs to be done. I want light, no-drone, and event legal along with the usual.
So far my lightest concept is: thin wall SS or alloy tubing combined with a Low-Q branch resonator followed onward with large can but short length/height resonator going straight back (left of center) or perhaps out the center.
Here is my truly temporary pipe with my instaflange™ made from an old tool...the exhaust bolts go thru the wrench. This end of the pipe mates with the RB mid-pipe into which it slightly inserts after some tweaks.
Installed it looks like this with the relieved and flushed bumper: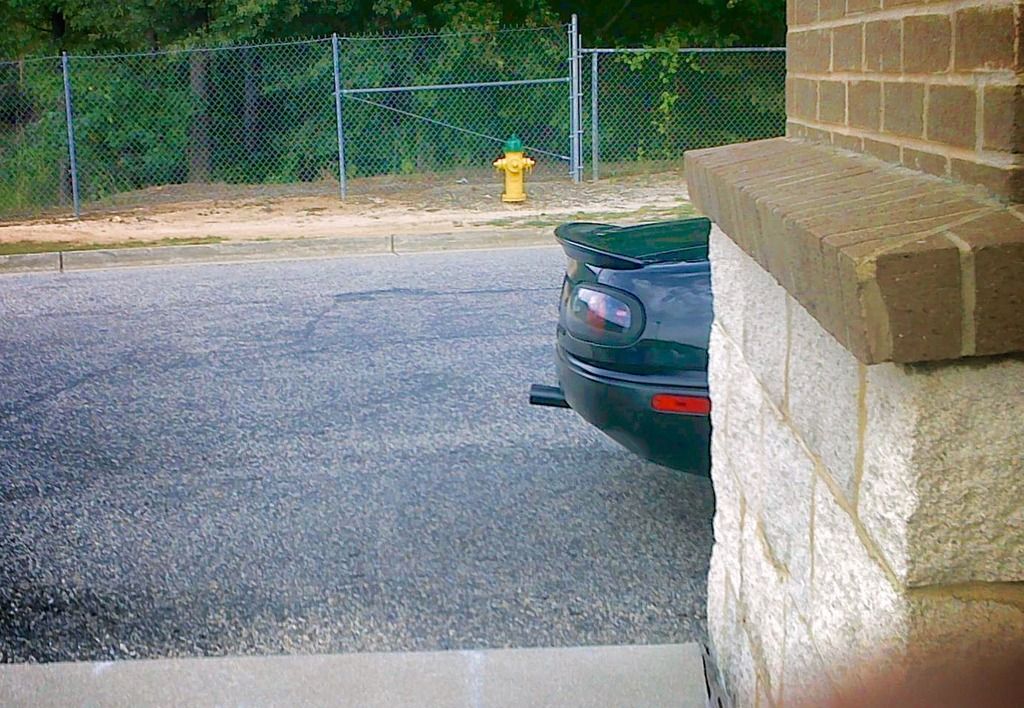 And here is a spectrogram of the sound...1st outside the car parked, and then some in-car. This shows about 3 seconds of data at a time, scrolling. Up and down is the frequency and the color is how loud with red/yellow being louder than say blue. See L/R labels if this is unfamiliar to you. I can see the the normal drone issues mostly around 100-200 Hz along with the rasp and SPL woes waiting near 1000 hz (for dBA tests).
[VIMEO]180611465[/VIMEO]