Discussion Starter
·
#1
·
Hey, I'm new to the Miata scene. Been working on a 5th gen accord for a while now but I realized that was a dumb investment so now that is stock as my daily and I picked up a miata as the project/weekend car.
The goal is a fun little turbo car. Not going to track it, just some mountain drives and what not. Shooting for 180 RWHP on a 16g at 8-12 lbs of boost with stock internals While keeping the cost down without cutting corners. Still debating on how much exterior work I want do to it. Paint and fender flares may be in the works but Im not going to worry about that until I get the engine running strong.
On to the pics...
Picked this up for $1300. Godspeed turbo mani, goodspeed downpipe, goodspeed 16g turbo, ebay manifold and pipping, greddy knock off BOV, slotted brakes, some ugly 16 in chrome rims, roll cage, interior is in pretty good shape.
The bad part... Motor is blown. compression is in the 90-120 psi range (but it still drives fine)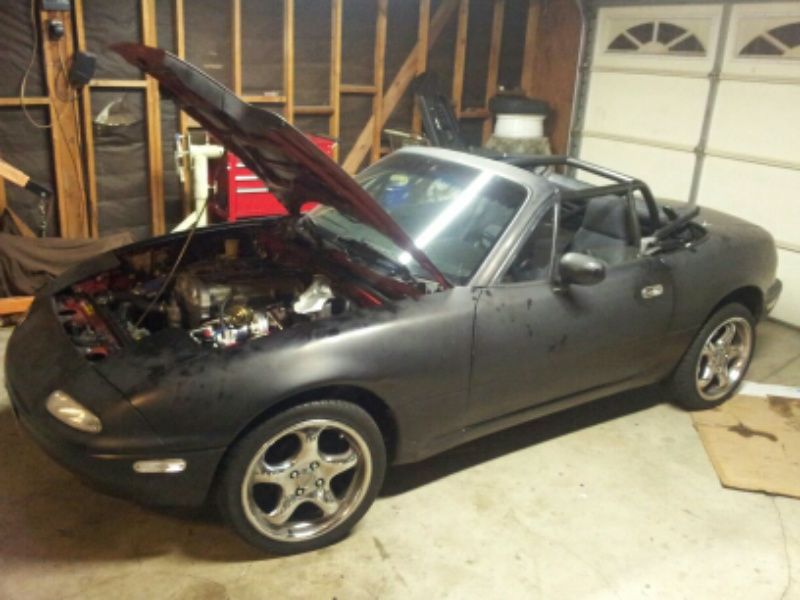 Took it to KINOD for the first time and meet some cool Miata owners and got some inspiration for my build
Picked up a replacment 1.6 from a board member here to replace my blown motor. Has 117k miles.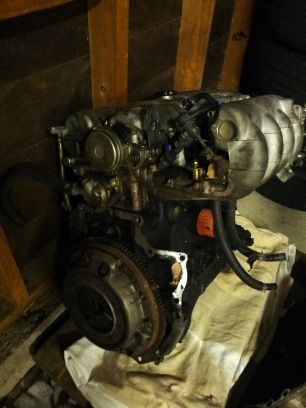 picked up rear spoiler
and fender flares (not going to be mounted till i get the engine swapped in)
found some Megan EZ streets for 600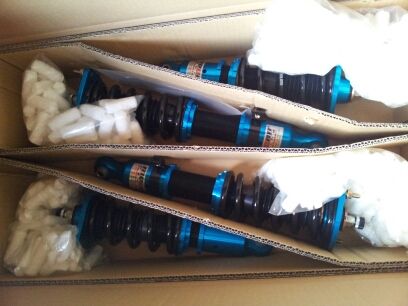 Goodbye stiff ebay coil sleeves
Hello comfort and height adjustability
The ride height: (still messing with it some). Those rims are hideous...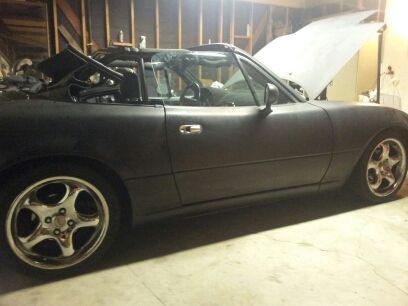 Found some sparco speed seats to sit a little lower and get some rollbar clearance (I'm 6'1")
Still working on the mounts to bolt it directly to the floor.
Parts that I have on the way:
DIYPNP ECU
AEM wideband
Rx7 460cc injectors
IAT kit
BMW TPS
Currently doing alot of reading on tunnerstudio. The good news is I have a running engine to practice on until I replace it probably durring spring break.