Discussion Starter
·
#1
·
This sort of relates to the tax return thread, but I just purchased my 2000 Miata last week and the mod bug has already bit me hard. The car has the following:
Nardi Tourino 3 point steering wheel
Blisten Shocks
Limited Slip Diff
Front/Rear Sway bars
Hard Dog Roll Bar
2001 center console
Racing Beat Dual Tip Exhaust
I'm using the car as a daily driver, but sooner or later I would love to bring it to the track.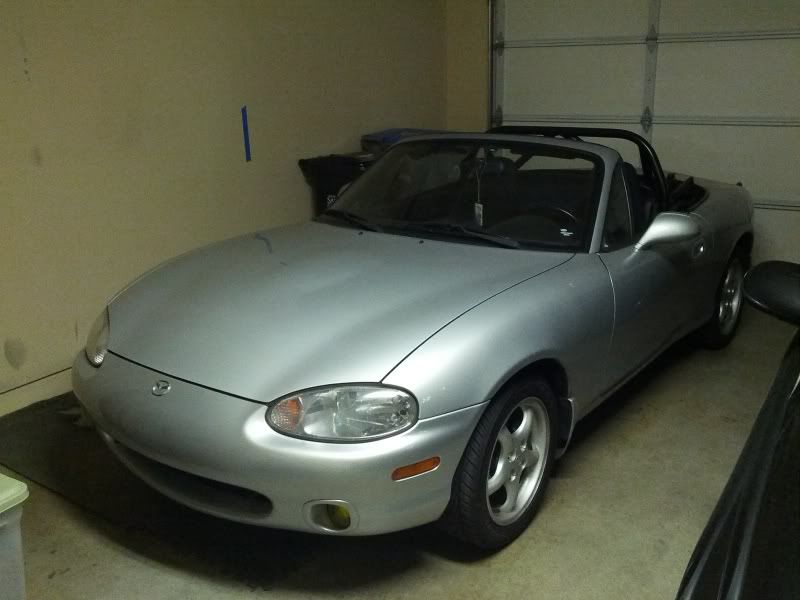 I was thinking of the following routes:
Route 1: Forced Induction - Estimated Cost: $3500?
All of my cars are 400+rwhp cars so coming to the Miata is a HUGE change but at the same time, I still have my 2005 GTO so although I'd LOVE the extra power, I don't know if it's needed. Plus, I would need it to pass smog legally and I think the only smog legal FI is the FFS Supercharger which only adds around 70rwhp. I'm assuming it isn't a simple bolt on either and you'll need to buy supporting mods.
Route 2: Suspension & Body - Estimated Cost: $1800?
The car has some suspension done already but I'd like to lower the car and improve. I've heard good things about Megan Coilovers and they aren't going to break the bank. This would give me enough room to find a Mazdaspeed ground effects as well. Sooner or later, I'll add wheels as well.