Discussion Starter
·
#1
·
Ok I finally got around to installing this rad this morning. I will also include a a little how to with it.
First, you have to drain the radiator. I unscrewed the drain plug using a Philips screwdriver.
When draining the radiator, make sure you don't forget to remove the cap too to allow it to drain faster.
Then, disconnect the lower rad hose but lossening the clamp and twist it off. Don't forget to put a bucket under it as there is more coolant in there.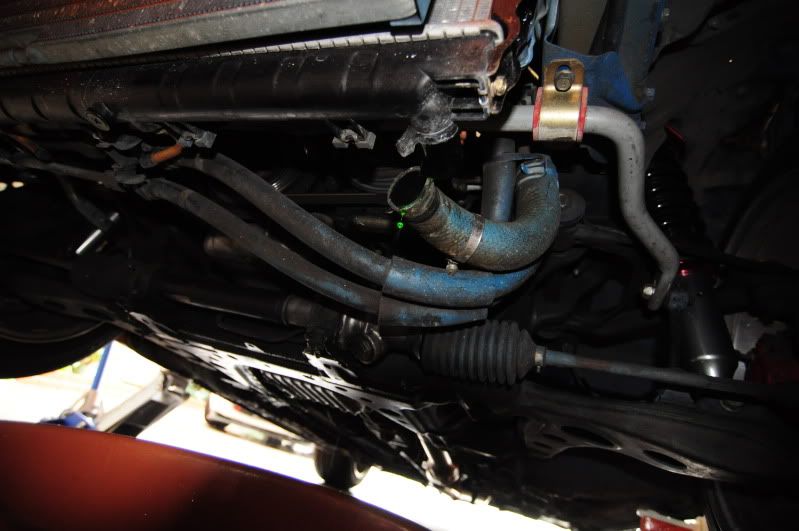 Now locate the two brackets holding the A/C lines. They are held to the radiator with 10mm bolts.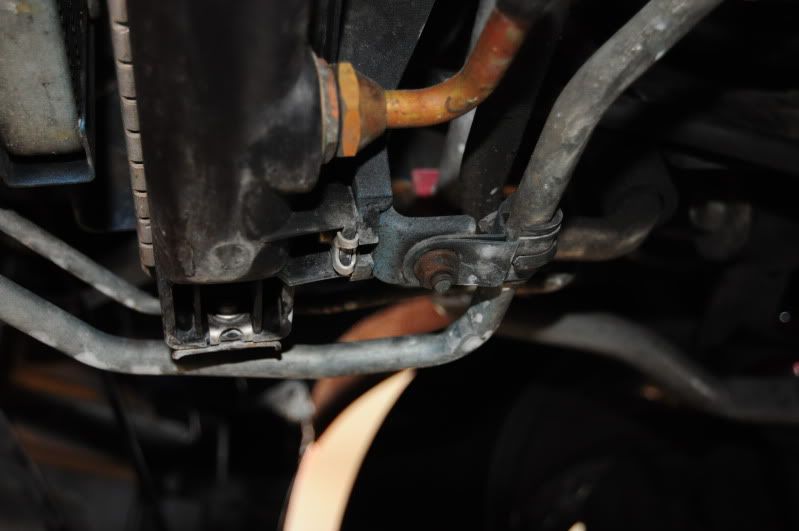 Now disconnect the electric fan wires.
Time to disconnect the top rad hose, by loosening the clamps and twisting it off.
Locate the two 12mm bolts holding the radiator in place. There is one on each side of the rad.
Now pull out the radiator. It should come straight out.
I weighed the radiator and fan assembly when I took it out. It came out to 15lbs.
Then I weighed the new rad with the fans and it was 17lbs
Next I had to remove the minting point from the old rad and place them on the new one. The small bars with the rubber isolators are attached to the rad with "c" clips. The other one has a metal spacer on it. All you have to do is push it out and then squeeze the rubber bushing to get it out.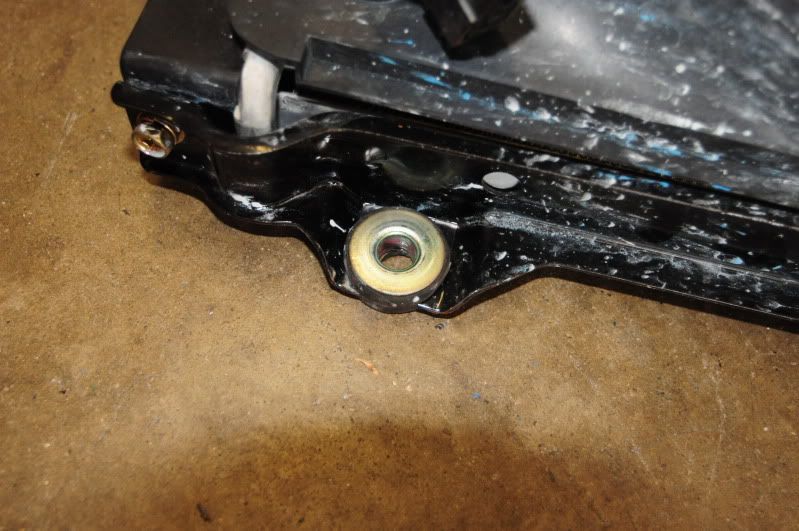 Now just reverse the installation. And you would get to this.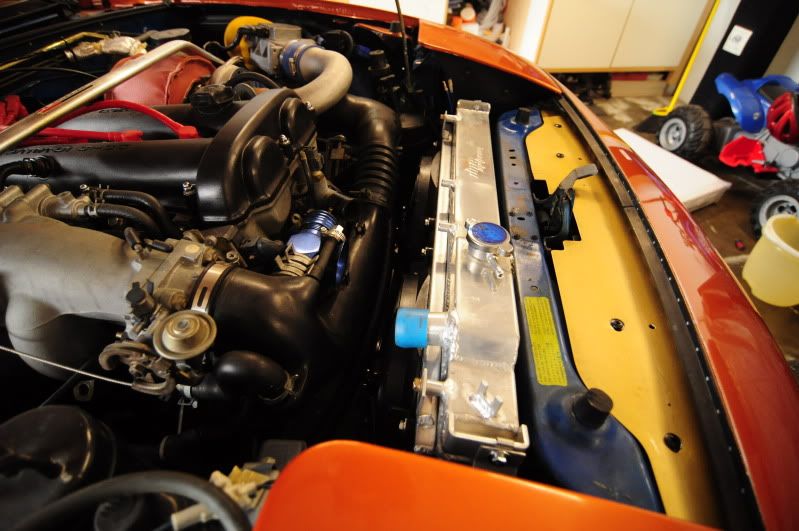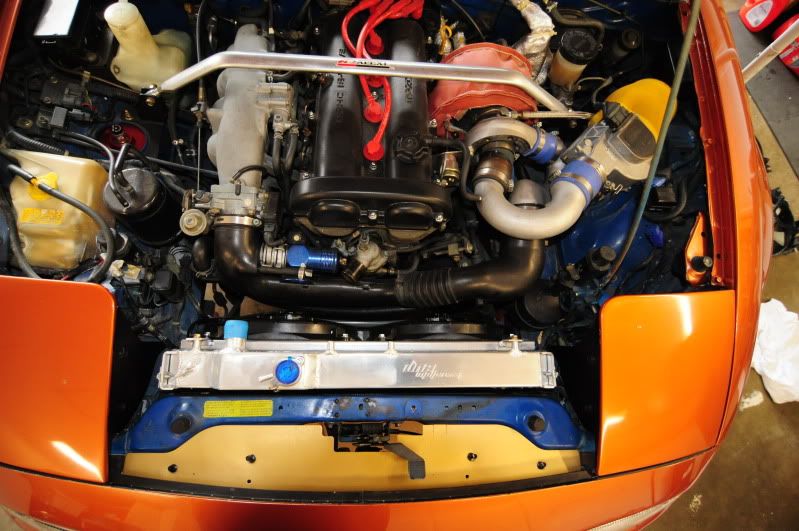 The only issue I have is that the radiator actually sits about 1/4 in back behind rad support.