i guess now that i've actually started to make some progress i'll post this up here.
i want to build a drift car to compete in thunder drift pro/am 2012. that car will be an infiniti q45.
plans
transmission/diff stuff:
-wilwood 5/8ths remote combination master cylinder
-wilwood brake/clutch pedal swing forward
-z32 tt 5-spd tranny
-vh power z32 adapter plate
-6 puc clutch and lightened flywheel
-nismo tranny mount
-ams short shifter
-z1 ss clutch line
-driveshaft
-spl solid diff mounts
-ams short shifter
-z1 stainless steel clutch line
-shimmed vlsd (for now)
suspension:
-bc racing coilovers 18/16k
-pbm ruca
-pbm tension rods
-spl hicas eliminator
-spl outer tie rods
-spl solid subframe bushings
engine:
-vh power 2 way ecu
-straight pipe
-bee*r revlimiter
-nitros
-cam regrind
-heavier valve springs
-connecting rods
-supercharger (way future)
interior:
-stripped
-bride zetta II
-techno toy tuning shift knob
-pbm hydraulic e-brake
-s13 hub and nrg short quick release
-"deep dish jdm" woodgrain steering wheel w/old school nissan horn button
-add-on-to-able fd-spec 6-pt cage with door bars
exterior:
-debadged
-modified bn sport aero
-jdm headlights
wheels:
-ssr vienna kairos 18x9.5 +9, 19x10 +4
tires:
-yokohama s-drive 225/40r18
-mayrun 235/35r19
started off like: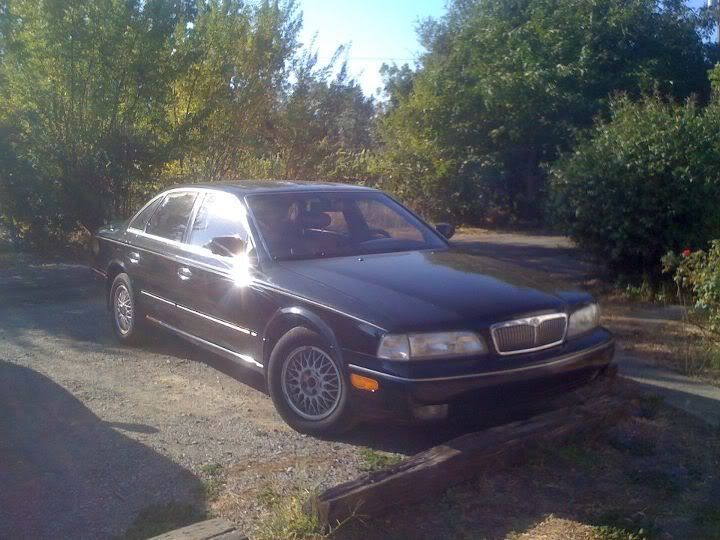 awesome sticker! crazy meth heads...
then the wheels came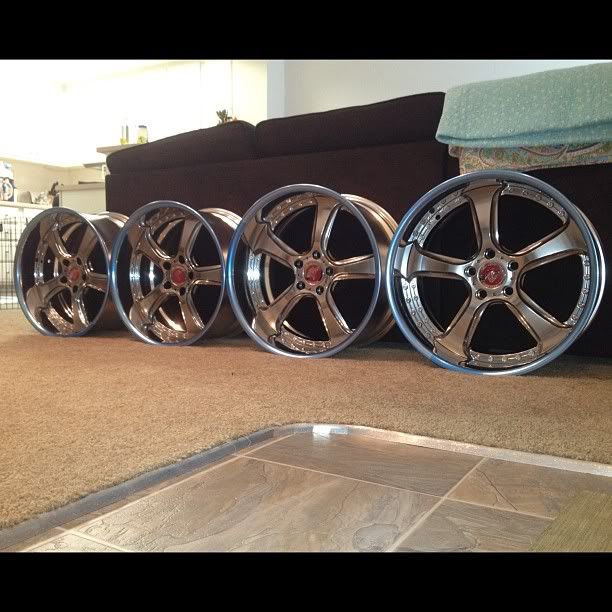 made it super donked out hahaha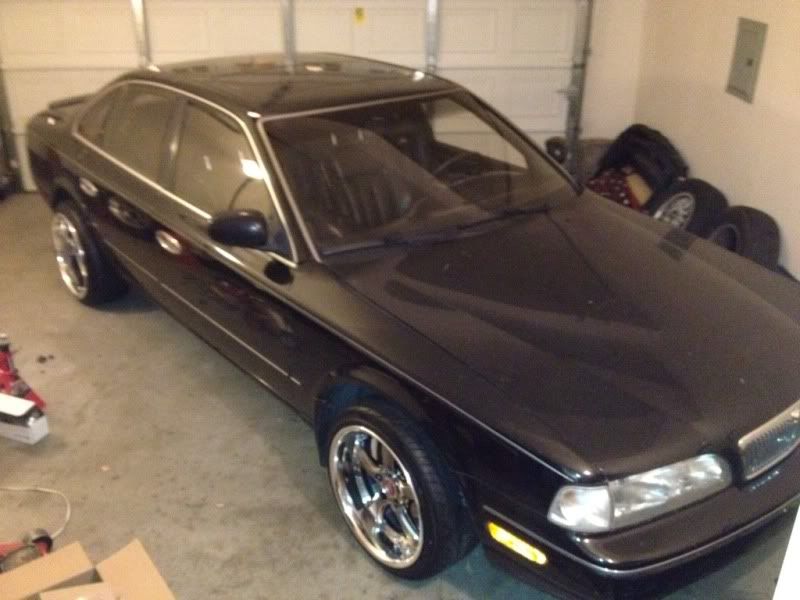 last night some frands came over and helped me pull the overly complicated front suspension off and replace it with the lighter, much more sensible s14 front suspension. shed about 100lbs off the front end.
poser picture for good measure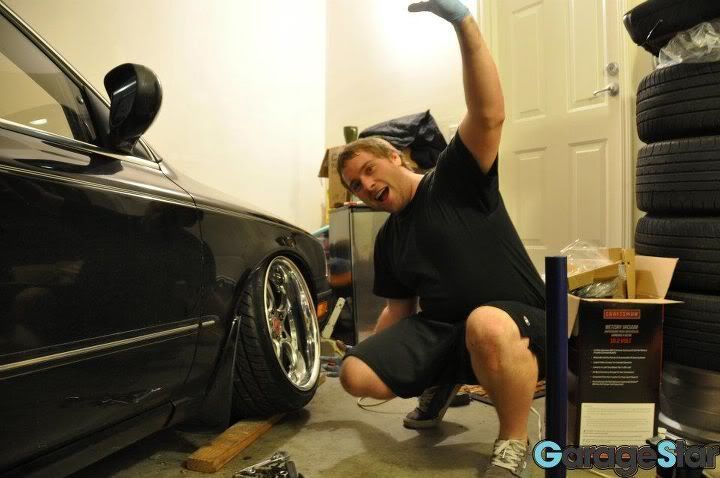 more to come soon. stay tuned.