Discussion Starter
•
#1
•
Soooo, apparently I can't get past my love for shitty things and decided I had to buy another Miata. This is the result, a hateful little 2000 SE with a salvage title and 273k miles!
In all actuality, this is the nicest salvage title car I have ever seen, so there's that.
I present to you, The Sultan of Swag!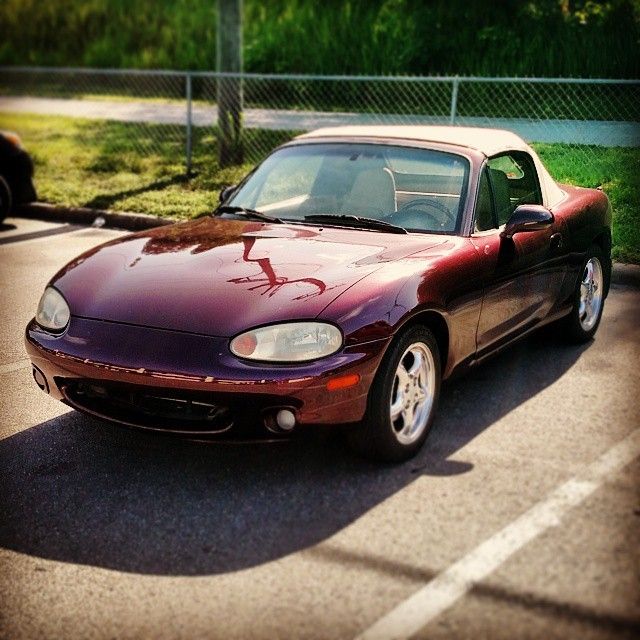 I purchased this car from a gentleman with much better taste in cars than the miata, though he just can't escape them. He bought it to go racing and just couldn't bring himself to bang this car up because it was just too nice. We don't feel that way here... Molest all the special edition things!
I wasn't able to make the trek to Florida due to work constraints, so I bought my unemployed friend a plane ticket and he flew down and brought back the car. He also decided to hit the Dragon and pop that cherry for me on the way up. Thanksbro.
He was so thoroughly exhausted he decided to model his parking lot sleeping skills when showing me the car.
He also made an addition on the way, because miata.
We also decided to try to shiny up the paint after the trip, there were a bunch of scratches on the new paint that were pissing him off.