Discussion Starter
·
#1
·
Finally getting around to making a build thread since its the trendy thing to do. Previous car was a WRX wagon so its a slight change as far as utility and hp but I'll manage.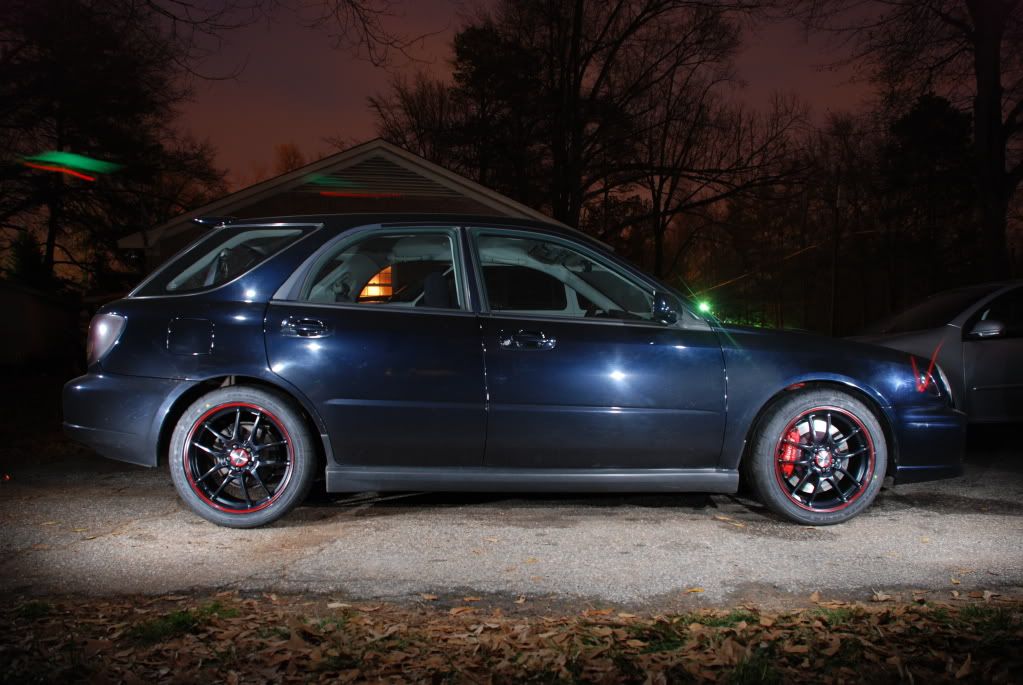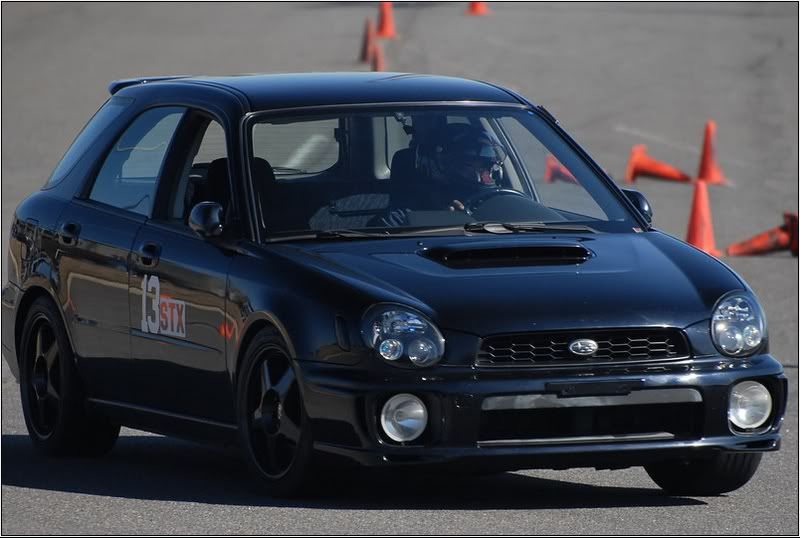 The wagon was a freaking blast but I wanted something I could abuse more often and do so cheaply, and reading new threads on Nabisco every day about spun bearings was wasnt making me happy despite never having any issues other than the a/c. So around June of 2010 I found an'02 Miata with 24k miles: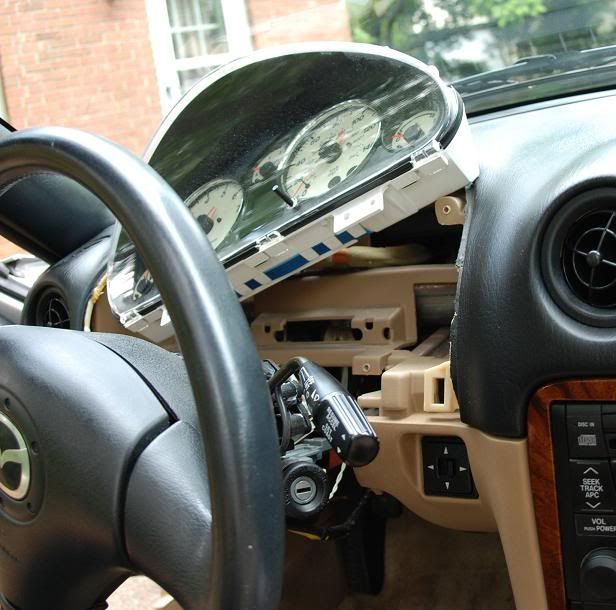 Literally within a few hours of getting it home I started looking for ways to make me fit in the damn car. And a few minutes after doing that, I learned that what I read about raising the steering column apparently only applies to NA's. Oh well. Three days later I finally got a picture of the whole car.

Oddly enough, I hate tan interiors and silver cars, but it had low miles, no damage (on the test drive I drove down to a car wash and tore apart everything I could looking for signs of repair) and no mods so it's a keeper.
Six days later, got rid of the "wood" thanks to The Parts Group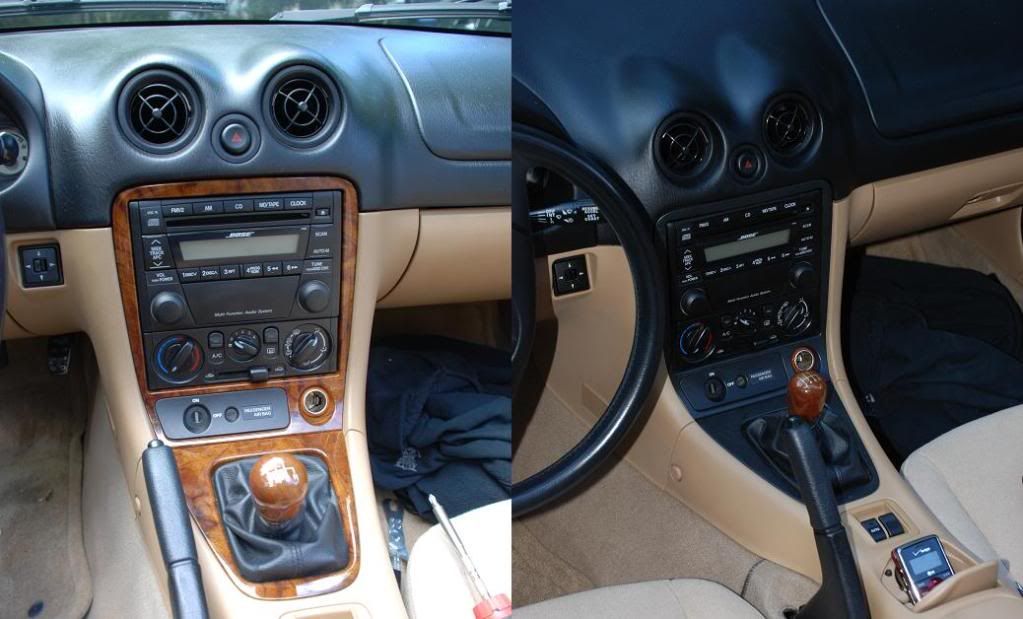 ....but I'm keeping the knob. Also started tearing apart the doors to see what I needed to do to get rid of the Bose crap as soon as possible.
Random: