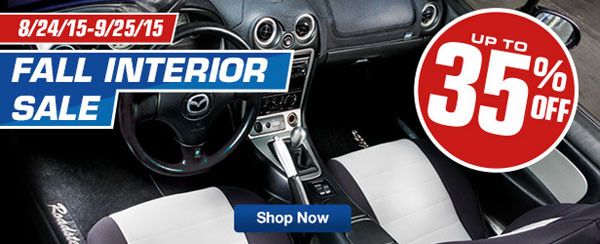 Our Fall Interior Sale is ON NOW at MossMiata! Save Up to 35% Off on great interior upgrades and dress-up.
We have great prices on:
Wet Okole Seat Covers
Chrome Dress-Up
Floor Mats
Carpet Kits
Pedal Covers
Style Bars
ILM Center Console
Shift Knobs
Sunshades
Dash Covers
Clearwater Speakers
Wood Steering Wheels
Wind Blockers
AND MORE!
Shop now!