·
Garage Quinn Motors - GQM
Rewind life to about eight years ago when I was 18 and my ignorant self at the time would have told you that the best car ever was my 1992 Honda Civic hatchback with a turbo B18c1 engine. When I was in the process of turbocharging the car, I was looking for a competant tuner. My freshman year of college, I was introduced to a friend of a friend who was not only a great tuner, but an awesome rotary engine builder. Little did I know then how much my "car life" was going to change from that point forward. After my Civic was tuned and putting down 232 whp and 184 ft/lbs, I started hanging out with my tuner more and we became friends. He would take me out in his all motor FC RX-7. I would also ride along with him while he tuned other cars for people like some 400 whp SR swapped 240sx's and some higher horsepower turbo RX-7's. Not even having my Civic turbocharged for a whole year, my friend had brought home a 1993 RX-7 that was a bone stock automatic. He said he was going to build the car and sell it. The first time I layed eyes on that car I was awestruck. After talking to him more about it and researching more about the performance potential of the FD and rotaries, I worked out a deal with him. I then sold both my turbo Civic and my 1989 Civic SI daily driver. I did nothing but save money from that point forward, while working two jobs. At the time, I lived at home and my only expense was a cell phone and gas. I was rolling in the dough for someone that age. So the time came and I finally reached my goal, however there was only one issue. The car wasn't finished. There were actually some big road blocks that prevented him from being able to finish the car. I needed a car badly and couldn't keep borrowing my parent's car any more. This is how I ended up picking up my 1991 Miata. It was bone stock at the time with only 73k from a dealership. I liked it because it looked like a mini FD. I figured I can use it as my daily driver, so I bought it cash. A few more months passed by and then I decided I wanted to try an NB, so the same scenario happened with the 1999 Miata I own also. As time went on, my love for the Miata and passion for driving and racing grew and the idea of buying the FD faded. Fast forward to 2010. We still remained close friends over the years and he has actually tuned all of my cars up to this day. I even had him build me an N/A FC when I needed a budgeted daily driver. Last year when I was finishing up the ITB project on my NB, he got the FD running. We actually dyno'ed both cars the same day last December. I tossed around the idea of buying the car again on an off, but there was always some reason that prevented me from going forth with it. This past August, we talked it over and I made a decision to go for it again. One of those now or never type of decisions. As some of you may have seen over the past few months, I have liquidated a fairly large inventory of car parts I have built up over the years. In addition, I cut off all leisurely spending and saved every penny I could get my hands on. Fast forward to two weeks ago, I finally brought home that unicorn.
The FD has always been that iconic must own sports car to me. It is a car that can run big power and still deliver great handling. The looks of the car are timeless. I am really excited to undertake this as my next project. This car is an open canvas. The engine is all set, but the rest of the car is pretty much bone stock. My NB project is just about wrapped up and my NA will be there very soon as well. This car will definately keep me occupied for quite some time. I will be posting a build thread in the Non-Roadster Projects section in the future.
Right now however, the car is less than a joy to drive. In fact, it is more dangerous than fun. It is a good thing I didn't get this car back before I really learned how to drive. I most likely would have put it into a wall the first time I floored it. Here is just a quick run down of how I received the car:
1993 Mazda RX-7 Touring
Rebuilt and street ported 13b: 417 whp / 328 ft/lbs @ 16 psi​

60-1 .84 ar turbo​

Custom exhaust manifold, DP, and exhaust​

V-mount intercooler / radiator setup​

Auto to manual conversion​

Dual oil coolers​

Koyo Radiator​

Aeromotive Fuel Pump​

3.9 Final Drive (because car was an auto)​
Tein S-tech lowering springs on stock shocks :fab:​

17x8 Manaray A-tech Final Speed wheels (too small)​

225/50/17 Falken Azenis 215 (with practically no grip left)​
Everything else is bone stock.​
Here are some pictures and video:
This is the car when my friend first bought it: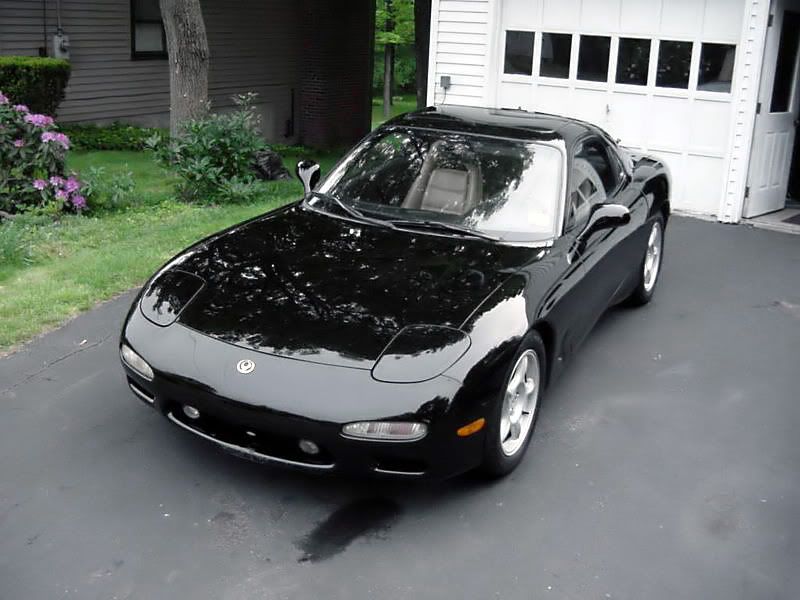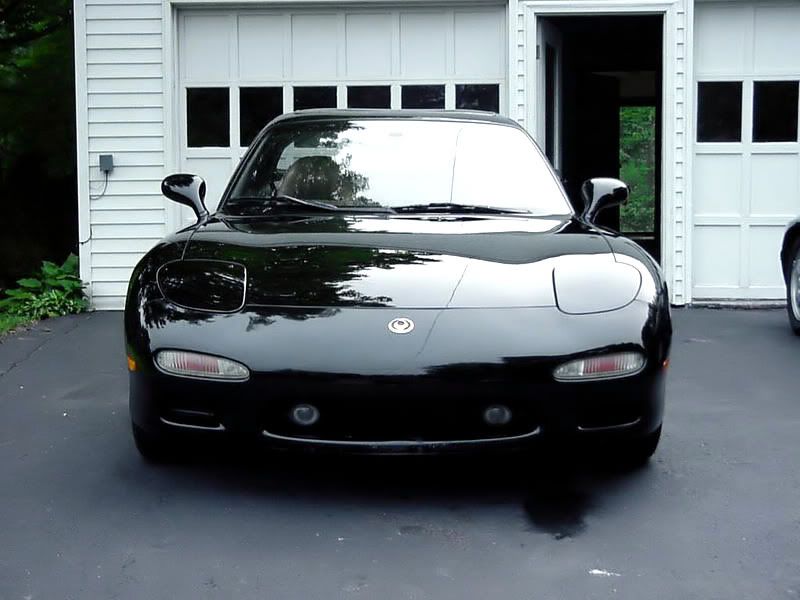 Here is how the car looks upon me receiving it: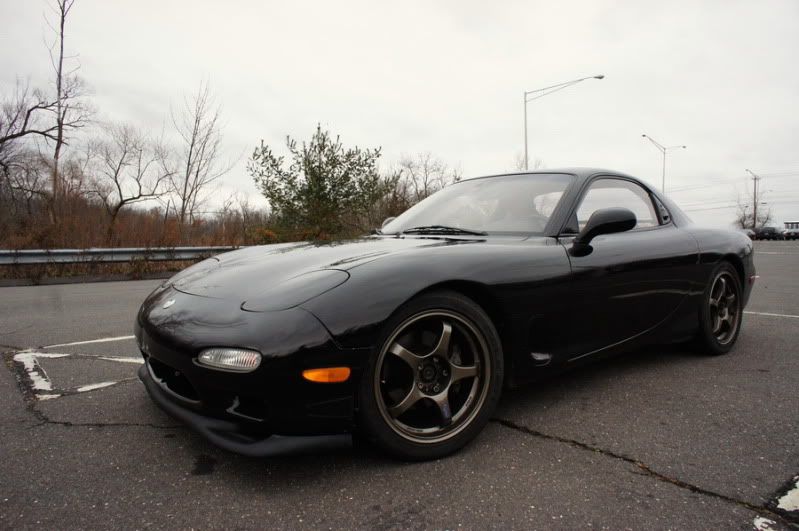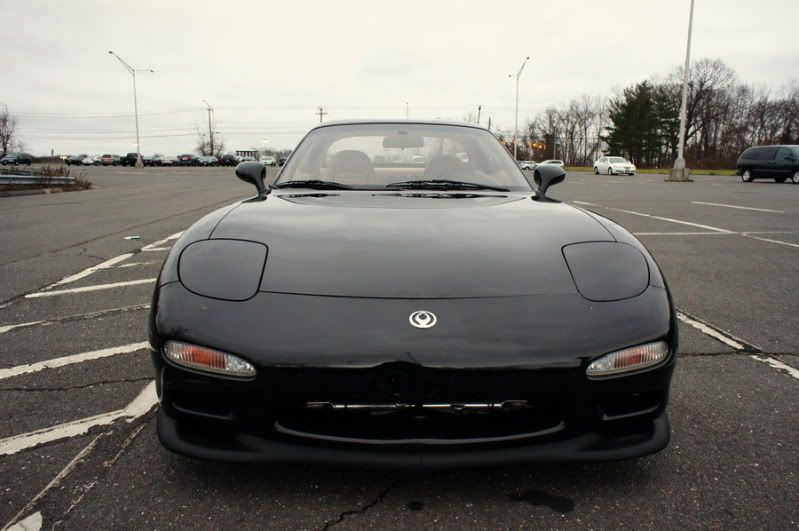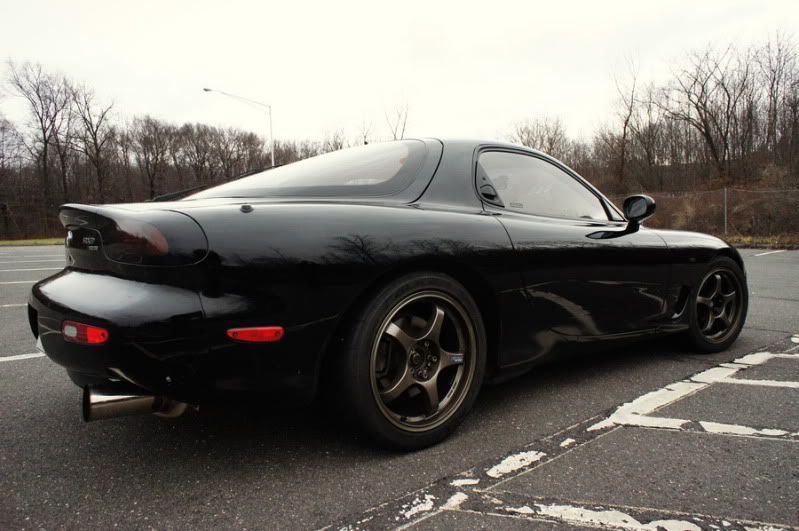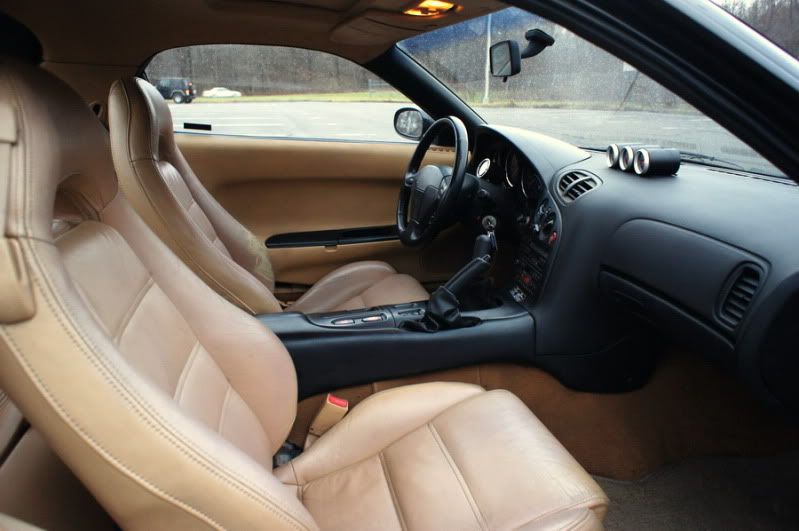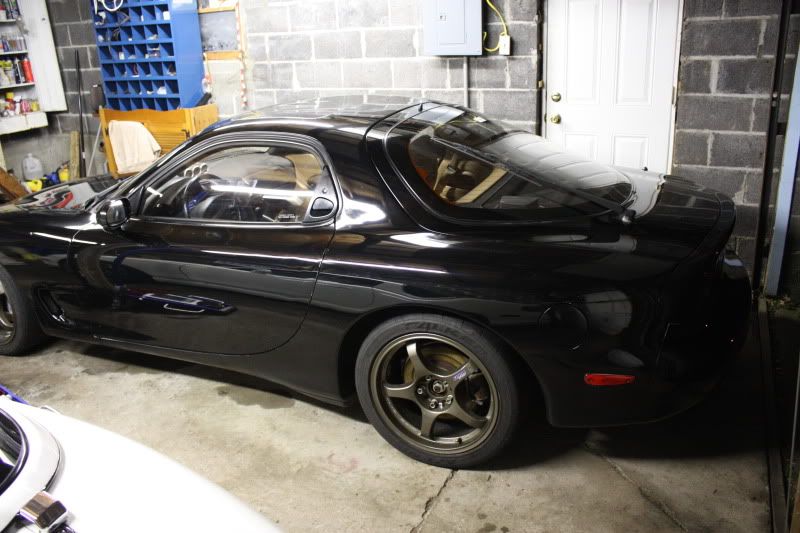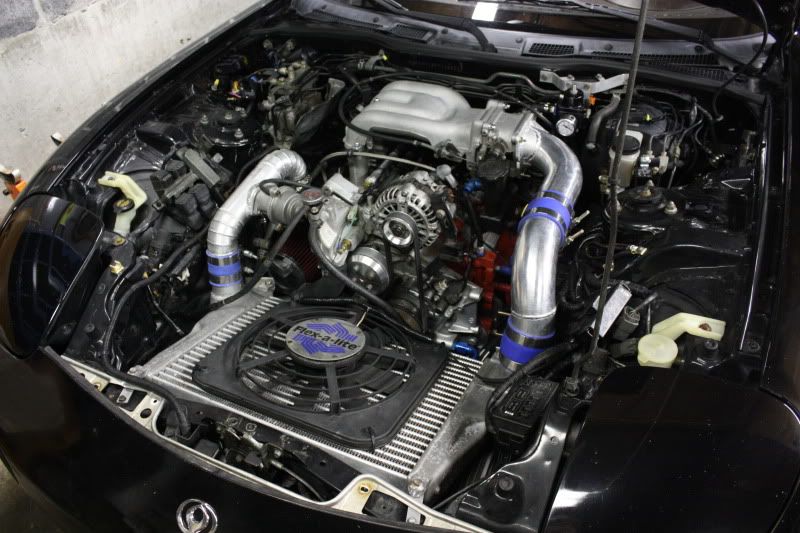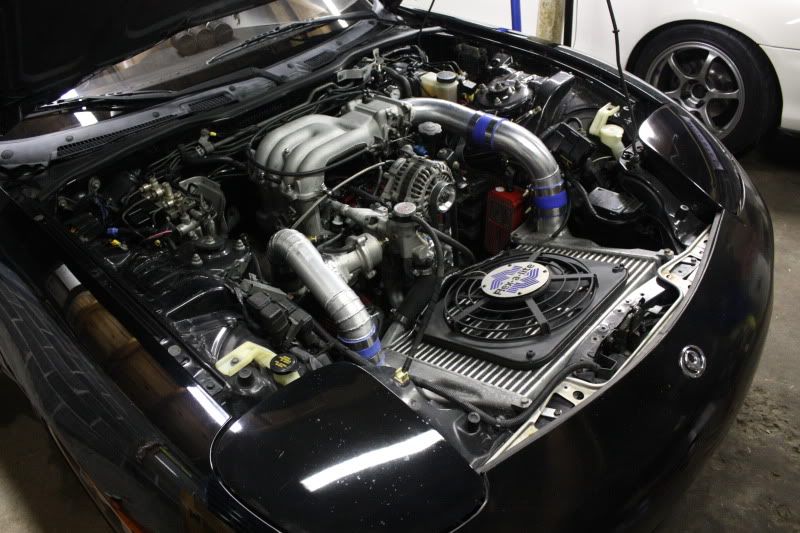 Here is when the car was getting dyno'ed last year:
Here are two pulls I did this weekend. These tires have no grip as it is and they are really not happy with the temps in the 30's. In the first video they just start to spin by rolling into 2nd gear. In the second video, notice how the metal grating / bump in the road really upsets the rear of the car lol.
Looking back on it all, it is funny because if it wasn't for this car, I would probably still be driving my Civic hatch. This car really paved the way for everything to come 6 years ago.
Stay tuned for more coming in the near future.
Cheers