Discussion Starter
·
#1
·
Whats going on. I realized I still never made a thread to say hi.
I finally picked up a 94 about a month ago! Ive wanted one (94-95) for years, and seeing that my other car isnt a good daily driver, I knew this was my opportunity.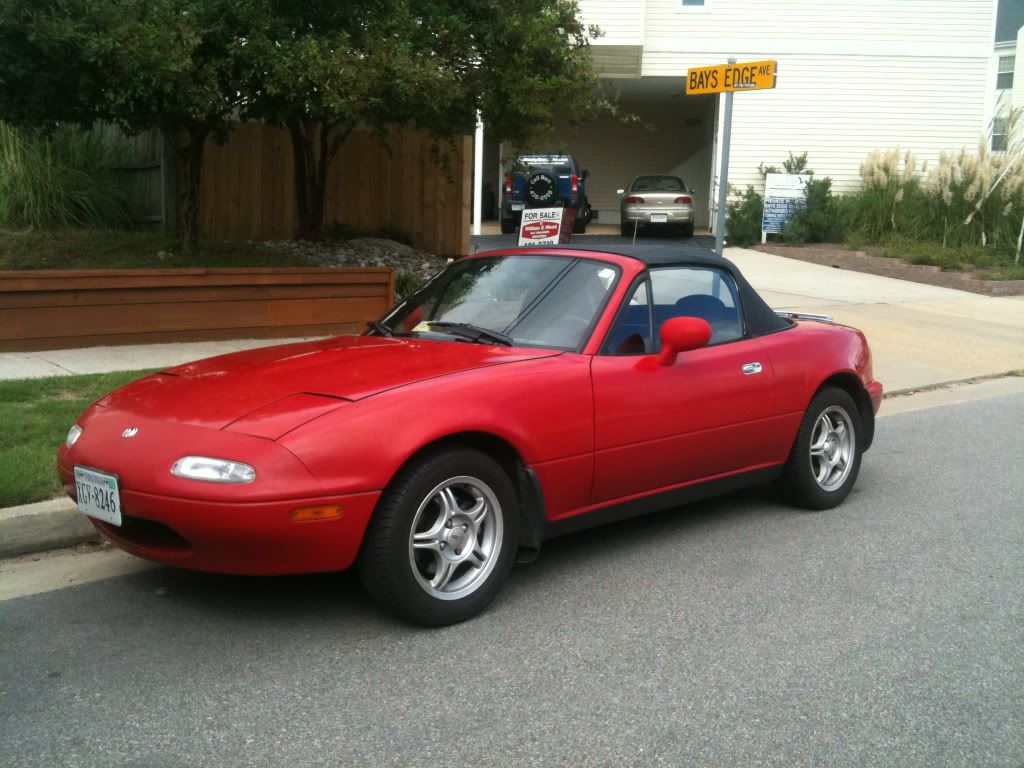 117k on the odo, exterior 8/10, interior 9/10, new top, fresh fluids/pads, super clean engine bay, no rust etc. Got a Hard Dog M1 sport roll bar with it, too.
Ive had to replace the inner shift boot/cover, speedo cable, and clean up the battery area a bit, but all in all, its an awesome DD. Ive had some fun cars in the past, and this stock miata is already up there on the list. I have some things in store for it in the near future along with some parts sitting around.
Picked it up from the owner of the race team I work for, so its easy for my to tinker with it at the shop
See ya'll around the boards
sb