I'm looking to sell a harness bar & (2) 4-point harnesses that I no longer need.
I purchased the harness bar from another CR member and had it installed in my NA for almost a year. I do not know the manufacturer of this bar, but the quality is top notch! I'll include the hardware to mount the bar, but it does require modifying/trimming the vinyl seat-belt tower cover. I can sell my modified ones for additional cash, if you do not want to modify your stock ones.
$125 PLUS SHIPPING
Here it is installed: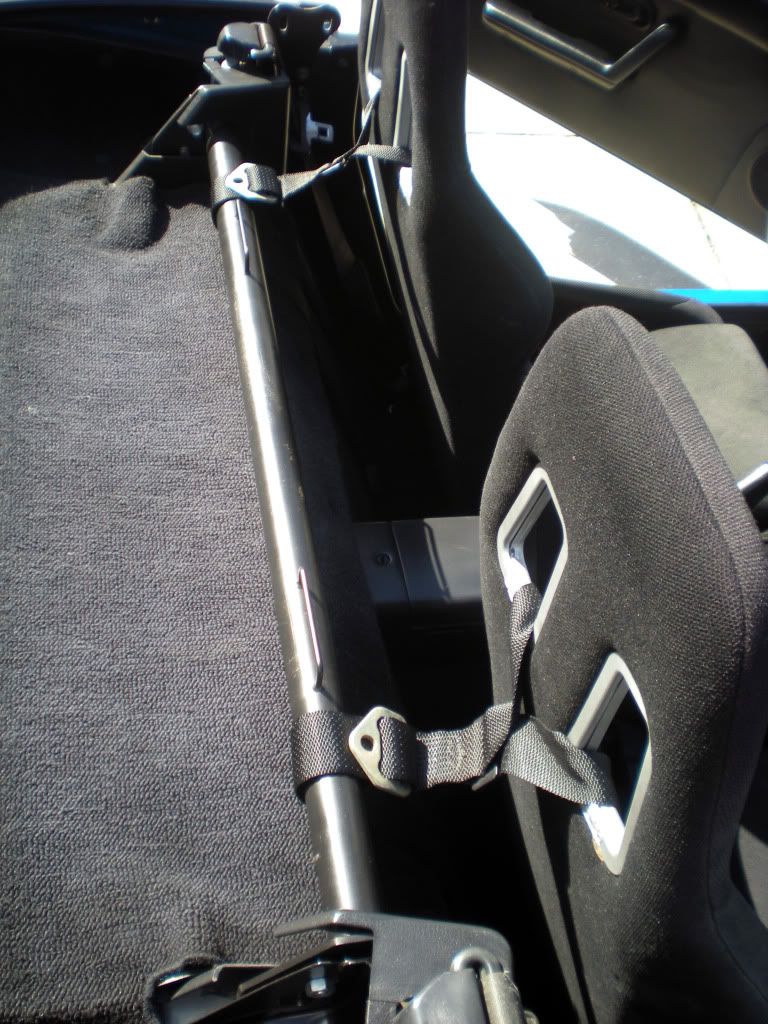 Here it is out of the car:
I'm also selling the two (2) OMP 3-point harnesses. They work great and really hold you in place for those spirited drives or track days. I did not remove my factory seat-belts and attached these to the factory lower seat-belt mounts with no issues. These have a 2000 build date.
S O L D
Here are the harnesses installed:
Driver side:
Passenger side:
Out of the car:
Thanks for looking ! ! !
~ Chris