**sold**
You read correctly. This is the first, last, and only time you will EVER see me sell this piece. Now thats what I call a rare and once in a lifetime opportunity! Miss out on this, and you'll NEVER have this chance again!!
For only $420, you can own the only RADIATOR COOLING PANEL to ever grace the engine compartment of my 37/4000 Mazdaspeed MX-5. (fits 99-05 NB only) Yep, even the car itself is rare. Mainly because it's Titanium Gray, and it seems people like to crash and total this particular color.
It WILL COME with all of the stickers you see in the pictures. The parts that the stickers represent WILL NOT COME with purchase. Just to be clear, the stickers alone will provide more than enough HP to make a noticeable difference in your bulge. People will think you've stuffed your pants with size 9-12 extra thick tube socks. You'll have the satisfaction of knowing its just the boner you've been walking around with ever since you got your hands on this super lightweight, super not JDM, super probably looks cooler than actually does anything, cooling panel.
These are pictures taken with my telephone: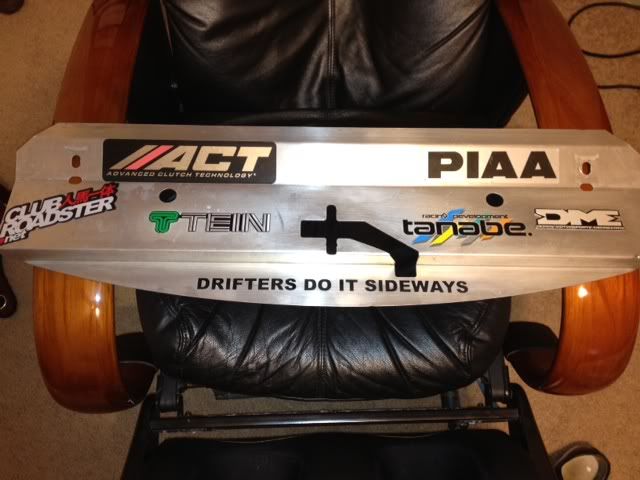 These are pictures I found on the Internet: