Christian R.
Text (304) 712-8804
PM here
Charleston, WV
As much as I hate to do this, I feel like it's the more mature decision. I need a better car to get to and from work with...This one is too low and loud to drive 40+ miles a day especially after working all night.
I just sunk a lot of money in it over the last month and did a complete Stage 0 in the car.
It is an '83 242 Turbo flathood with 210,0xx miles. Original b21ft with a buttery smooth m46.
I had the head re-surfaced and cleaned, replaced every gasket and seal on the motor, replaced every vacuum hose, new air filter, fuel filter, etc.
I did, however, take out PS and AC (still have all of the parts and will be included with the car) because this was never intended to be my DD...My actual DD died right after I picked the Volvo up so I was forced to drive it.
The Bad:
-Rear trailing arm bushings need replaced (I have the bushings...just haven't had time to -replace them)
-The exhaust should have some brackets welded in to hold it...the PO used speaker wire to keep it up, I'm using clothes hangers that work perfectly fine (If it's a deal breaker I can weld some brackets on).
-It needs a battery tie down if you're planning on running it hard at like an auto-x.
-Right rear tire slowly leaks air around the bead. I'm sure it's just dirty around it so I will be unmounting it...cleaning it and then seeing if that helps.
-Headlight shrouds and grill held on with zipties lol (don't have the mounting screws, etc...not a big problem and like a $2 fix...just hasn't bothered me).
-Rust...some love it...some don't. The underside of the car and engine bay are rust free.
Wipers don't work.
I know that seems like a lot...but I don't want to lie to anyone like i was lied to. They are honestly just small problems that can very easily be fixed.
The Good:
-This car attracts more attention than any car I've owned. Good attention lol
-The interior is almost flawless (9/10)
-The motor
*Rebuilt
*Fires RIGHT up without hesitation
*Pulls 21hg at idle
*Would prob. drive to the moon
-Transmission is silky smooth
-Pulls well at 12psi and to my knowledge...the only "modification" to the motor was a mbc and is the only thing I have on it now.
-Had people offer $600 for the wheels and the hood is worth some so you can make half the value of the car buy just selling those two things if you were to part it lol.
-It'd look good in your driveway.
I'm really just looking for a stock...or near stock NA. Just something to get me to and from work.
Since I have to post a price...$100,000...obo of course.
If you have any questions, please, don't hesitate to ask.
Pictures: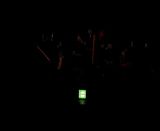 :hello kitty: