Next up is another wheel I really really love, but have to let go of.
It's a 1979 Personal Wood Grain Steering wheel. It has one hairline crack on the bottom of the center spoke, but it does not affect the wheel structurally in any way. No horn button included.
Also, I had this one counter-sunk to fit with my existing hardware.. Didn't go deep enough to have the top of the bolts completely flush, but there's still more room to shave out and have the bolt sit in there nice and flush.
355mm Diameter
$140 Shipped.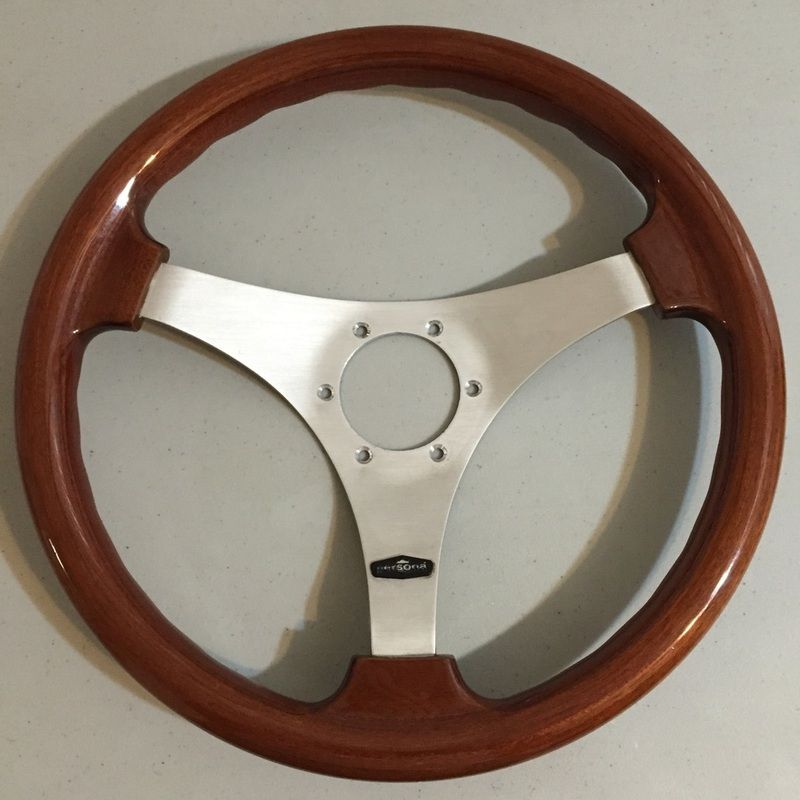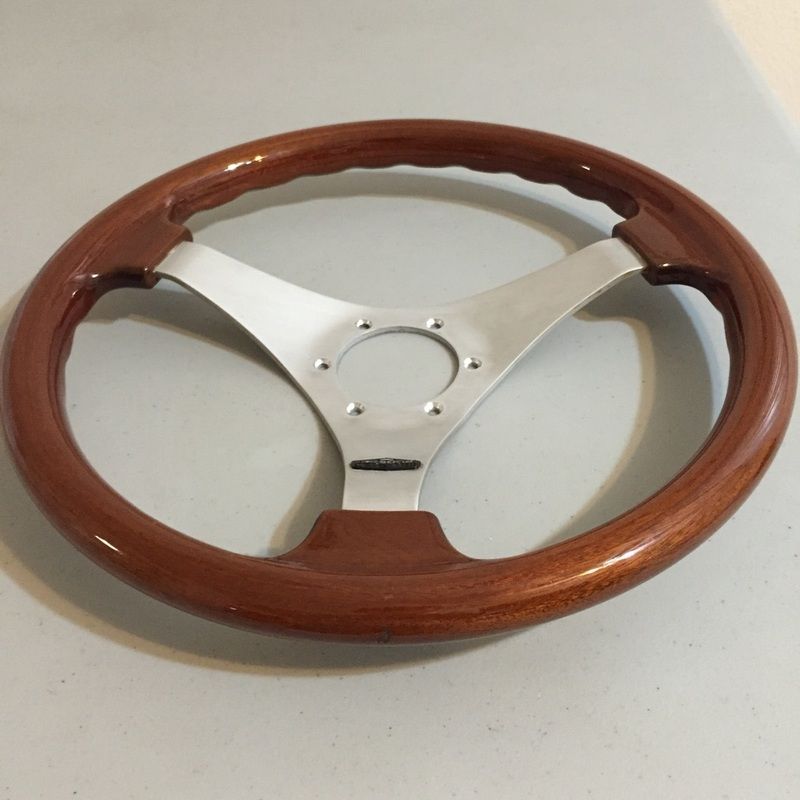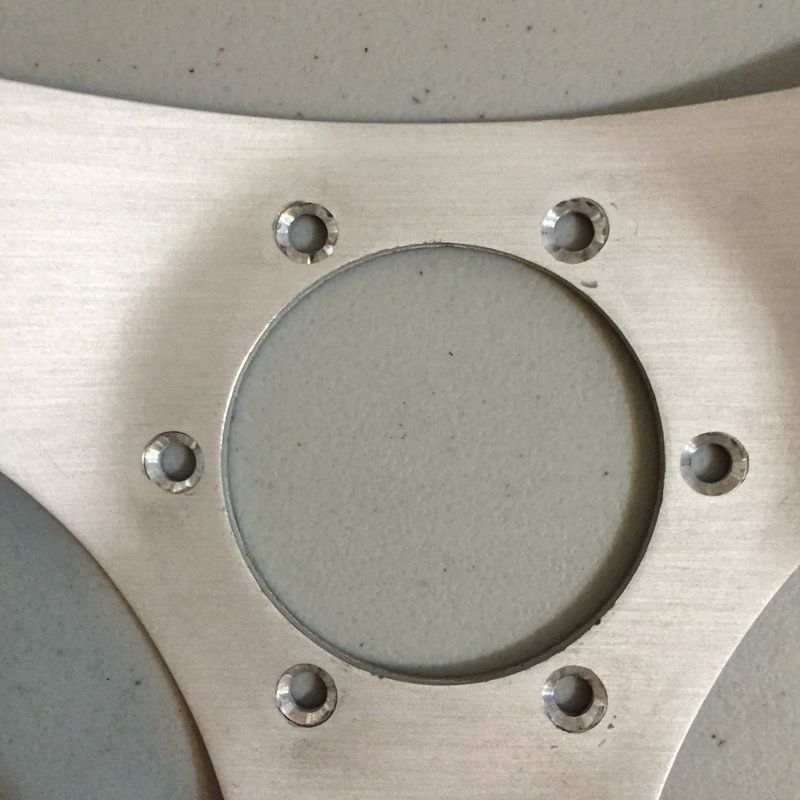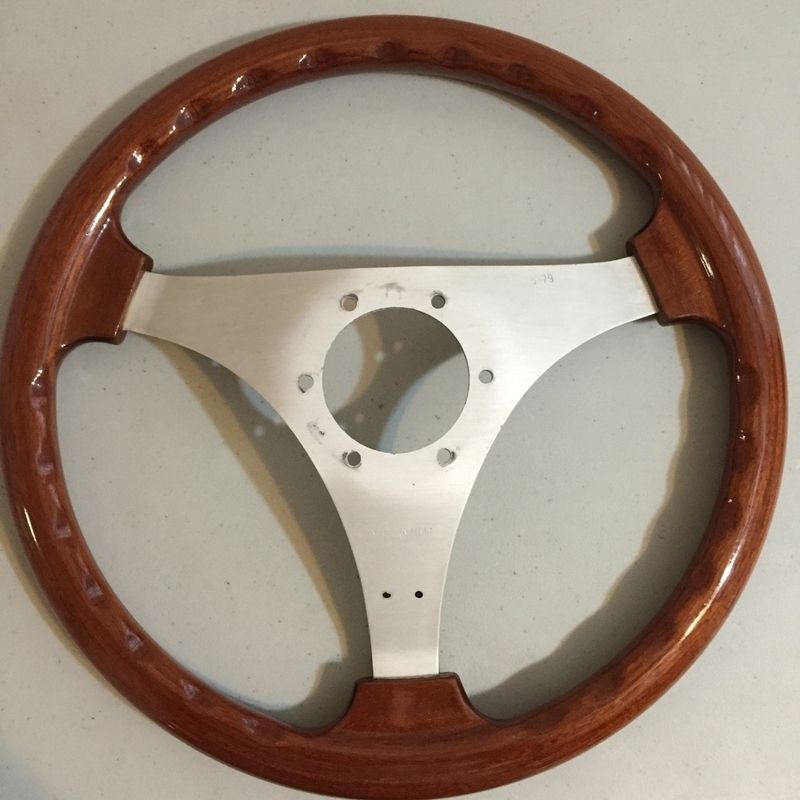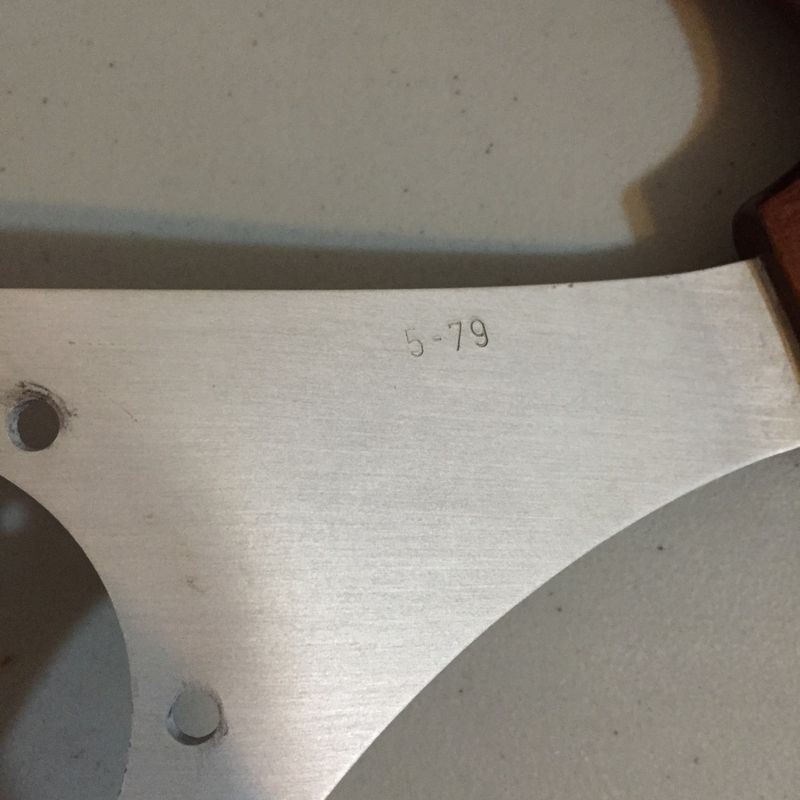 *How it Looked in my Car*