Discussion Starter
·
#1
·
hi guys, i just stumbled upon this site tonight after checking up the miata.net forums. (havent logged into miata.net since january :shock: )
i have a '95 miata that i bought back in '02 for $5k with 38k on the clock. its been through a lot of adventures, and luckily it emerged in one piece through all of them. the car has been sitting for a year now while i've been cruising around in my ho-hum '99 protege.
i'm a technician at Tustin Mazda, so i'm working hard to bring my car back to life.
i'm sorry if i'm typing a bunch of short sentences. its 2:30 am and i dont think my brain is functioning correctly :|
i'm wondering if anyone here recognizes my car?
my car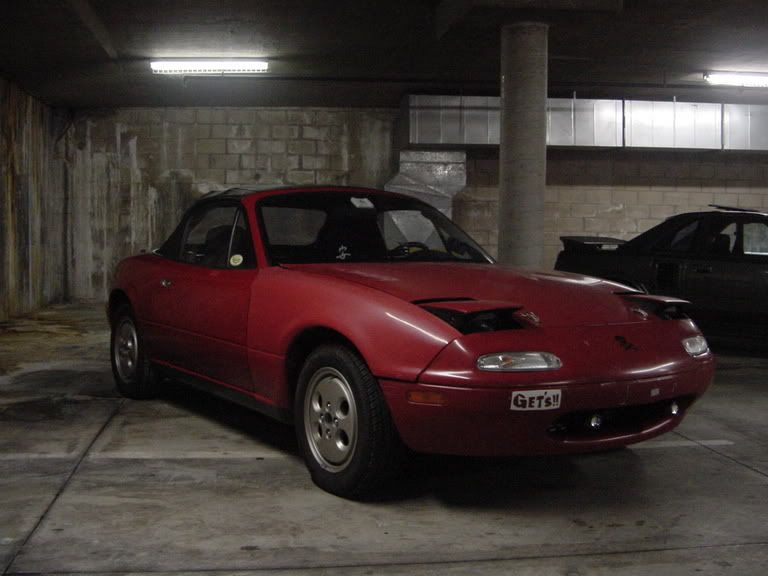 i have more images of my car through its phases in the garage album and my photobucket or cardomain album. links are on the sig
cheers!
dan