Discussion Starter
·
#1
·
Hi guys,
Just purchases a 2001 miata.
Body perfect, interor flawless 57K on the odometer.
Had a hole in top, and almost one on the oppisite side patched those with some RTV and a super adhesive piece of cloth on the inside of the top.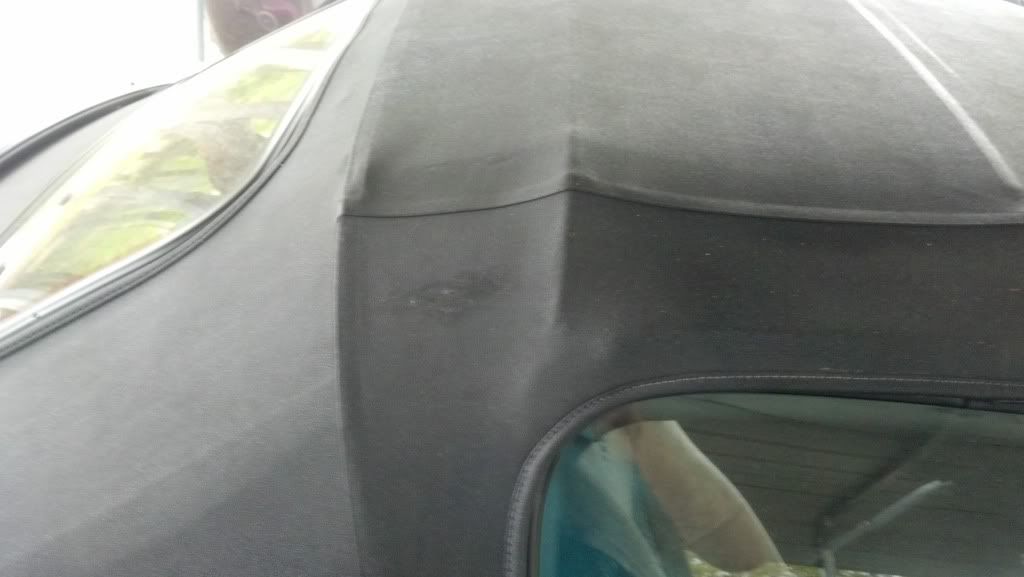 anyways heres a couple pics, and my list of plans.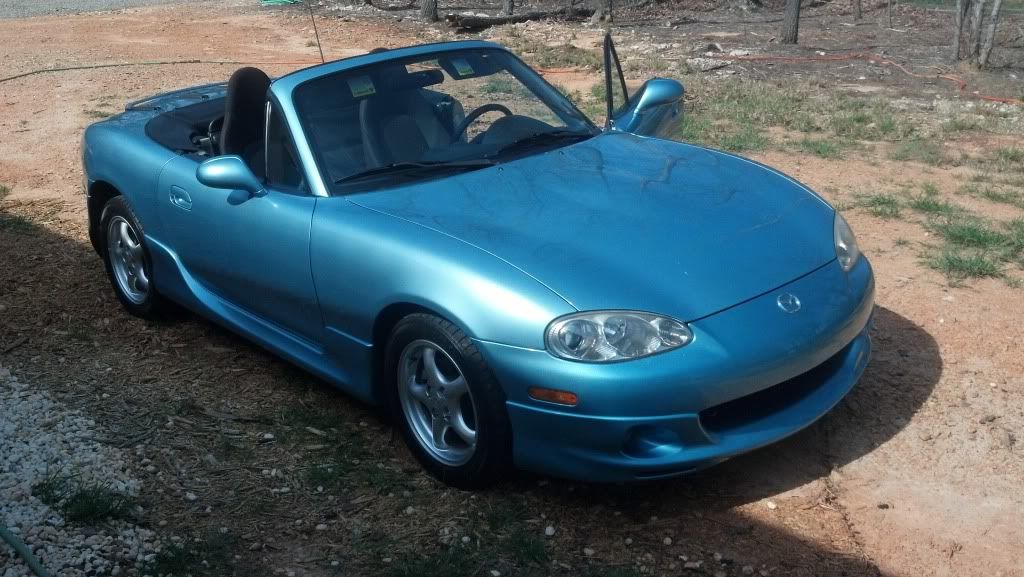 In the mail I have
1. clear corners
2. OEM front shock tower brace
3. touchup paint
4. 5 channel mtx amp
6. revised top springs
7. black AEM intake
8. 6.5" rockford fosgate power titainumn componet speakers
My future plans are as follows
1. Ark racing muffler
2. Roadster sport midpipe with cat
3. Paint valve cover and various parts wrikle back
4. install
blue
vacume hoses
5. install new radiator hoses
6. install braded steel hose covers on all radiator hoses.
7. flyin miata coil/sway combo for street use.
8. install flyin miata butterfly brace/rails
9. new atokenitz carbon duckbill trunk
10. maybe a chaser scoot vented hood
11. new wheels, will go as agressive as possible without having to do a fender pull.
12. FFS supercharger
13. boss frog double hoop
14. new top.
15. DVD system
16. 2 10" punch 2 subs in trunk
17. aftermarket rear sway bar
18. koyo 37mm radiator
19. various random engine dressup mods.
20. a set of racing seats.
21. mazda speed peddle set
22. chrome gas lid.
23. 4.30 torsen diff.