Okay, heres a quick little how to on how to perform a very dangerous medical procedure on your miata…A FOAMECTOMY!
Okay, its not dangerous and its not nearly as cool as it sounds. But if you find your head very close to the roof of your miata, this will easily drop you down around 2 inches, more or less depending on how much foam you remove. It also makes the seat MUCH more comfortable. My back used to be killing me after 10minutes of tame driving on stock suspension. After the foamectomy theres no back pain. Not to mention the seat is now more bucket-like so youre held in a lot better around turns.
This is extremely easy to do and pretty fool-proof. This write up is essentially to inform people of how easy it really is.
I should also mention the orginal how to is on m.net, but im making this one for the lack of one on CR and also the how to on m.net is dated, along with its photos…and everyone likes photos.
Step 1: Remove the seat(s) from your car. This is generally a very easy, straight forward step. Each seat is held in by 4 bolts, 2 in front, 2 in back. Mine came out without too much trouble, despite being very rusty. I don't have headrest speakers but if you do, be sure to disconnect the wire before yanking out your seat.
Note: This is also a good time to do some much carpet cleaning
Step 2: Take off your sliders.
These are also held on by four bolts, two on each side.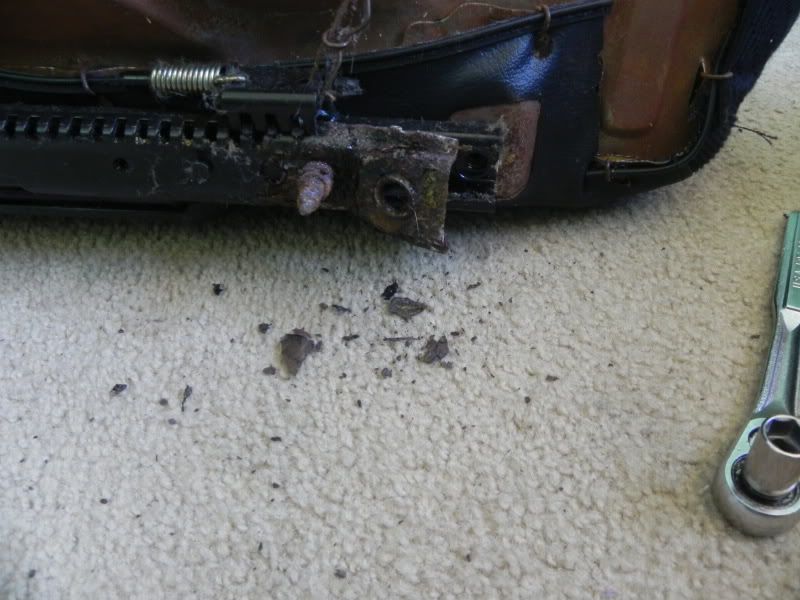 Step 3: Remove the bottom portion of your seat from the back support portion.
I only removed foam from the butt area, but I have seen people remove it from the back area as well.
If I remember correctly there 1 or two bolts and an annoying screw that didn't want to budge. I eventually attached a Phillips head bit to a ratchet and got it off with that due to being able to apply more downward pressue and tourque.
Step 4: Remove the metal pins (Hog pins).
These suck. Use pliers to bend/pull them out. You probably wont want to reuse them so don't worry about messing them up…unless you do want to reuse them. Which you wont.
Step 5: Pull the cover back.
I didn't remove mine because I didn't feel it was necessary. Do as you please.
Step 6: GET TO CUTTIN'!
Now, before you go diggin in, picture a bucket seat in your head. Google one if your head doesn't work. Play Michaelangelo and start sculpting. What I did was I made a guide line where I wanted the 'bucket' to begin.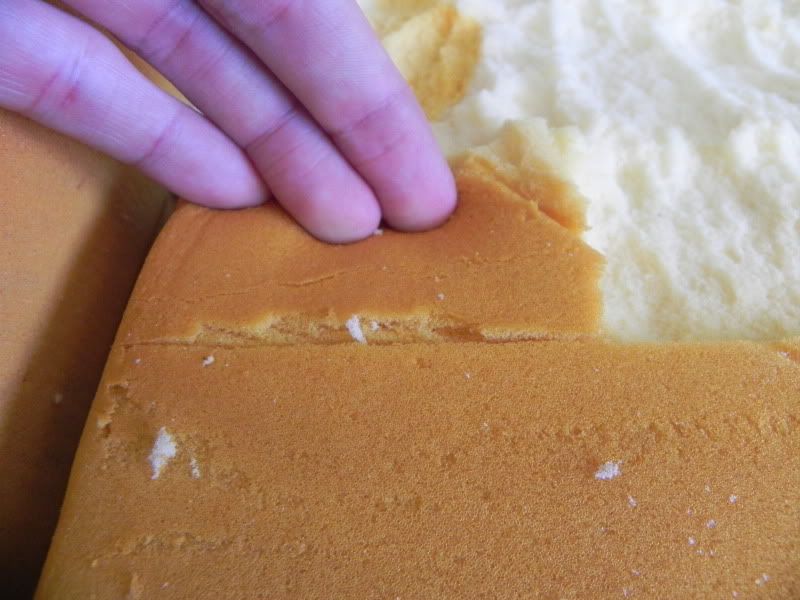 This way you get a very smooth contour. For the actual carving, I originally tried using a carving knife (go figure) but It wasn't working too hot. Some people have used electric carving knives with more success. I actually found that just pinching up some foam between your fingers and pulling worked very well.
Try not to take too much foam out at once. You don't want to end up hitting the bottom. I took out a good amount of foam and im still pretty far from the bottom, but just be careful. The deepest area was about 1 1/2 quarters thick.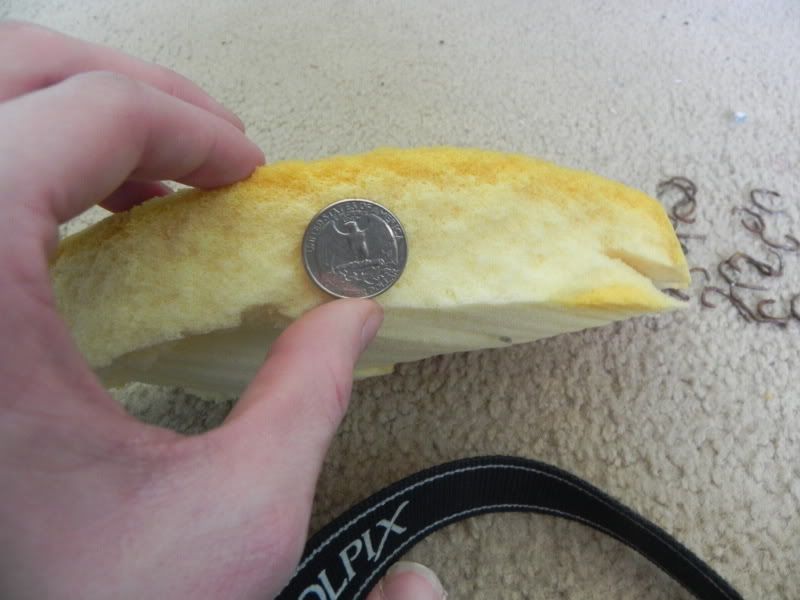 Here's what I ended up with. I know it looks a little lumpy but you honestly cannot tell AT ALL when sitting in it.
Looks like A LOT of foam…youll be surprised how much unnecessary stuff is in there.
After youre satisfied with your seat then you can move onto the next step.
Step 7: Stitch her up.
I used a coat hanger and made new hog pins.
It's probably a little over kill but whatever. Im sure you can just use some good zip ties and get the same results.
New vs. Old
I used pliers to bend them over and grasp the cover.
Step 8: Put everything back together.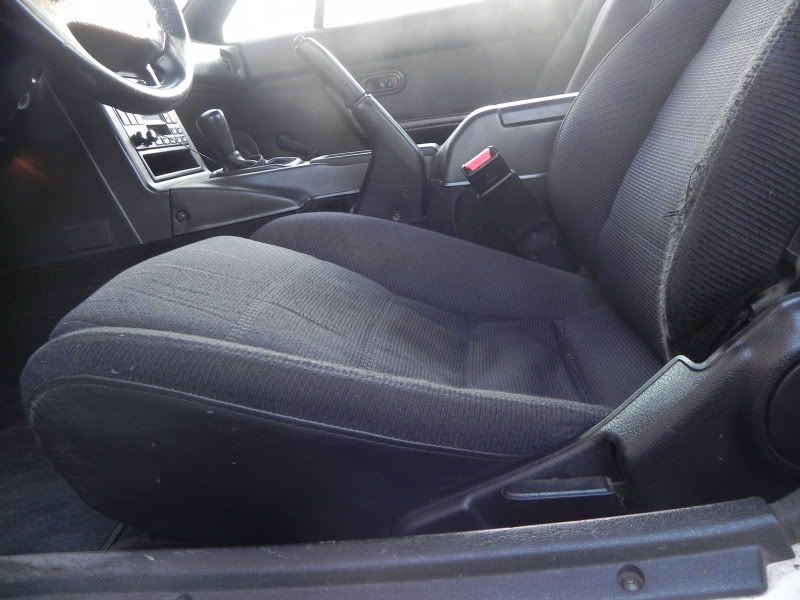 The 'lump' is where the fabric may sit a little looser than stock.
The benefits of doing the foamectomy are HUGE. The driving experience is ten fold better then on the 'stock' seat. Every time I sit in my passenger seat I think to myself "Holy ****, was my seat really this awful?"
Everyone who has sat in my drivers seat has mentioned how comfortable/'bucket-esque' it is.
If I forgot anything, or if you have any tips/suggestions let me know and ill edit the post
hillyb:.