Updated 10/26: Figured I'd keep a list of things I've put into the car:
Engine:
-DIY Randall CAI
Suspension:
-Megans EZ Streets
-RB Front tubular sway bar
-EGR roll bar
-99 OEM shock tower brace
-6UL 15x8 +36 on DZ101
Interior:
-Neo Grinta 330mm wheel
-T3 50mm hub extender
-WB hub
-LED cluster
-Broadway mirror
-Stainless "Miata" door sills
-DIY door pulls & O-**** loop
-Cobalt short shifter
Exterior:
-Hard top w/defroster & headliner
-Rennenmetal HT brackets
-Project-G HT spoiler
-Garagestar License plate relocator
-Bosch Ecodes w/ Hella 55/100W H4 bulbs
-GReddy cat-back
-Runabout mirrors
-Runabout fuel lid
Hey CR,
So got my first miata not too long ago, 95 montego w/89k on the odo and bone stock. I believe it's the PEP with AC, cruise, PS, PW, PM, and hopefully means a Torsen LSD. This is a DD and I'm a college student so I'm still debating whether to put a lot of money into it, ie rims, roll bar, suspension. So far, all I've done are things to keep the car running right. Changed the radiator because it was the OE, valve cover gasket cuz it was leaking, changed diff and tranny fluids. So I guess you wouldn't call this a build thread, more like an online album w/descriptions and comments from fellow enthusiasts. Coming up in the near future, I'm thinking of repainting the rims white, they're silver and rough looking and I think white would probably look good on the montego.
Some pics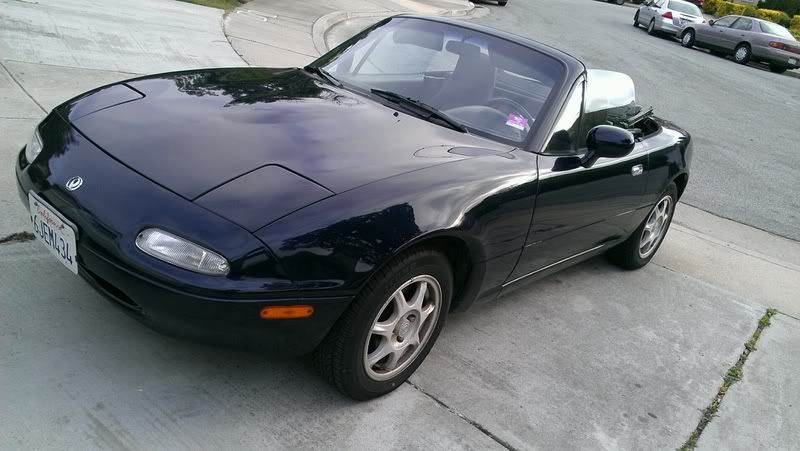 Also did the Randall intake. Car sounds awesome and less hesitation during acceleration, I'm happy. I made a write-up for this also so if anyone needs the exact dimensions I used for the pieces, send me a PM, it'll save you a lot of time trying to fit and cut things to length.
Lots of trimming and cutting
Finished product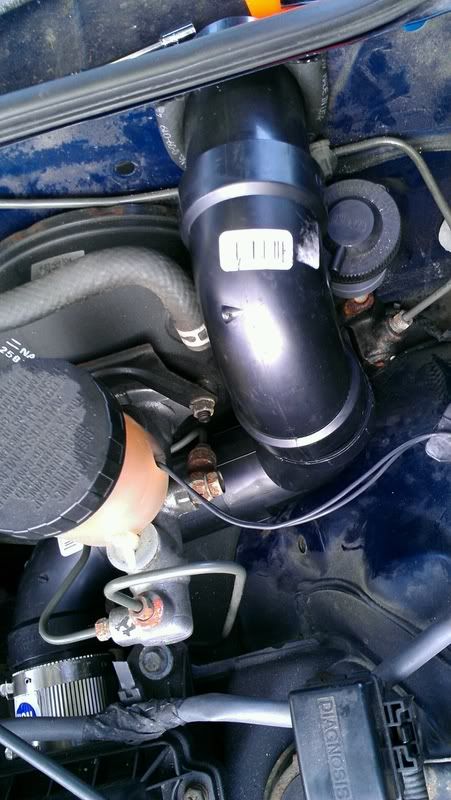 Also, the rain rail was leaking into the trunk. Instead of buying a new one and having to deal with rivets and all that junk, I did the Gonzorail instead. Works awesome, no more trunk aquarium!!