*ie meet* pics posted from last meet!!
Official IE Meet thread!!!!!
Serving areas around the 951 (Corona, San Bernardino, Rancho, Chino, Diamond Bar, Montclair, Upland, Rancho, Fontana, Riverside, Yorba Linda)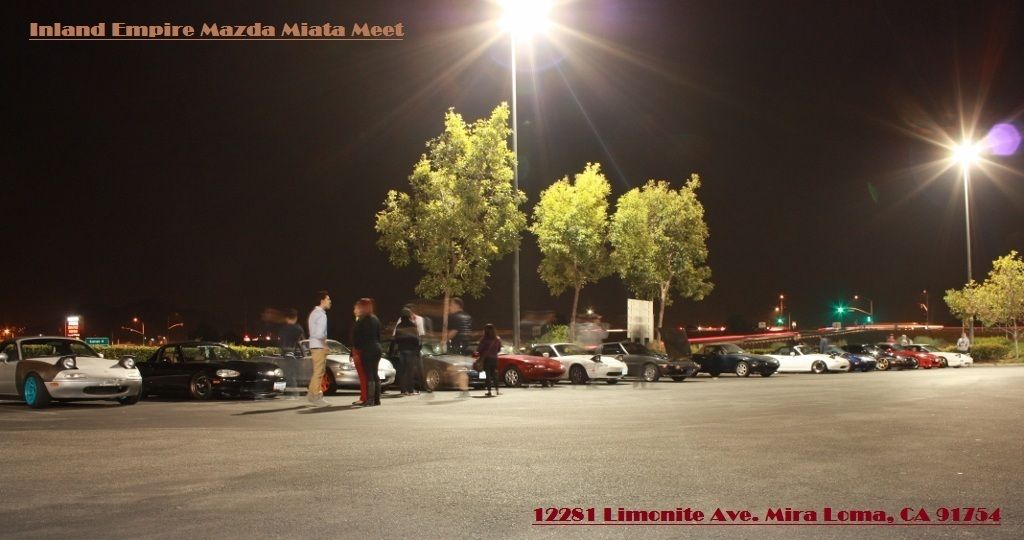 Next Meet Date
:
Sunday, January 13th, 2013 6:00PM
Next Meet Location
:
Bob's Big Boy (15fwy+6th)
Next Meet Address
:
3521 Hamner Avenue, Norco, CA 92860
Pictures of Prior Meets:
1.
Meet of 11/3/2012
2

. Meet of 11/24/2012
3.
Meet of 12/16/2012
4. Meet of 12/21/2012 (no pics taken)
Click here for the Facebook page!!!
(Thanks CollinMB)
All cars are welcome. Please be mindful that this is not a "street race" meet.
DSLR will be brought for group pictures and solo pictures if requested.
Forums invited: clubroadster.net, clubrx7 (please let me know if any other forums should be invited.)