I'm baaaaaaaack!(1994 R-Package Build)
So after I sold my previous 1994 NA8 Base Model I knew I'd eventually get another Miata. That car to this day had always been the car that I had the most fun driving and learned the most in. I took a hiatus from roadsters and went from that 94 NA8, to a 1973 Toyota Celica(have an off and on build thread on here about that one), then got married and sold that shortly after to get a more family oriented car, a 2000 E39 M-Sport(of course it still had to be fun, come on guys aha). Fast forward to to present day and I've since sold the beamer, bought my wife a 2016 Hyundai Sonata and shortly after started searching for a fun toy to commute in and build(aka MX-5!).
So after searching high and low and checking out a few subpar cars on Craigslist, I narrowed my search solely on another NA8, this time I wanted an M-Edition as they had all the power options(I'm getting older I guess) and came stock with LSD for some spirited fun on occasion. So finally after searching all over forums and Craigslist for a decent example I narrowed it down to a few that I'd started attempting to set up meetings to see, then something crazy happened while searching after I thought I had my mind set on one, a unicorn turned up, a unicorn in the form of a 1994 R-Package in good shape mechanically and cosmetically.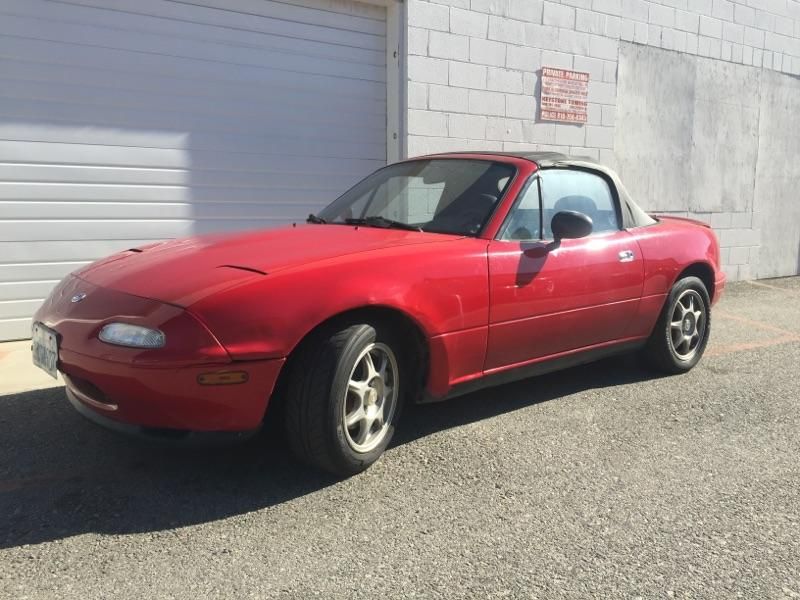 I instantly contact the seller and we actually discussed the car enough to come to a verbal agreement on pricing over the phone and a few days later I'm on a bus ride to LA to pick up and drive back the car. All checked out when viewing the car and the PO was very hospitable. I bought it and started the trek back home in it shortly after. It drove amazing the entire way back from LA to the bay area where I live.
I plan on building it into a reliable daily that will occasionally see the circuit, autocross, and the even more occasional mountain road. Some of my very near plans are a hardtop and a paint job with some plans in the near future including supercharging and aggressive cosmetics.
Enjoy the show.