Discussion Starter
·
#1
·
In the looks department, I think she looks ok....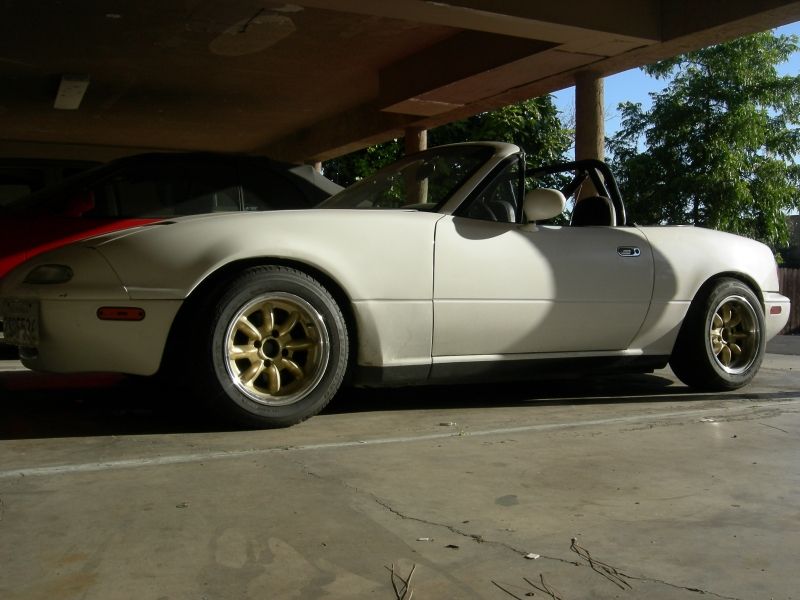 I think Miatas were MADE for 13inchers
But is it all show?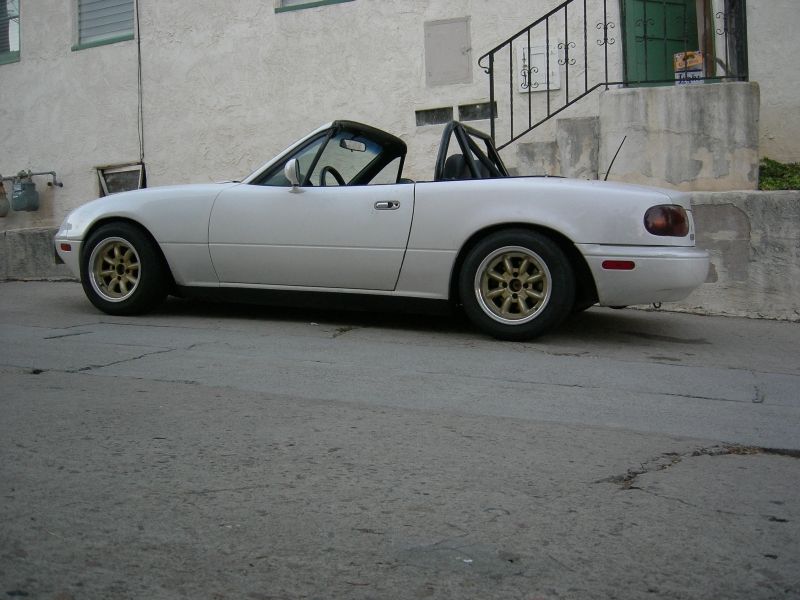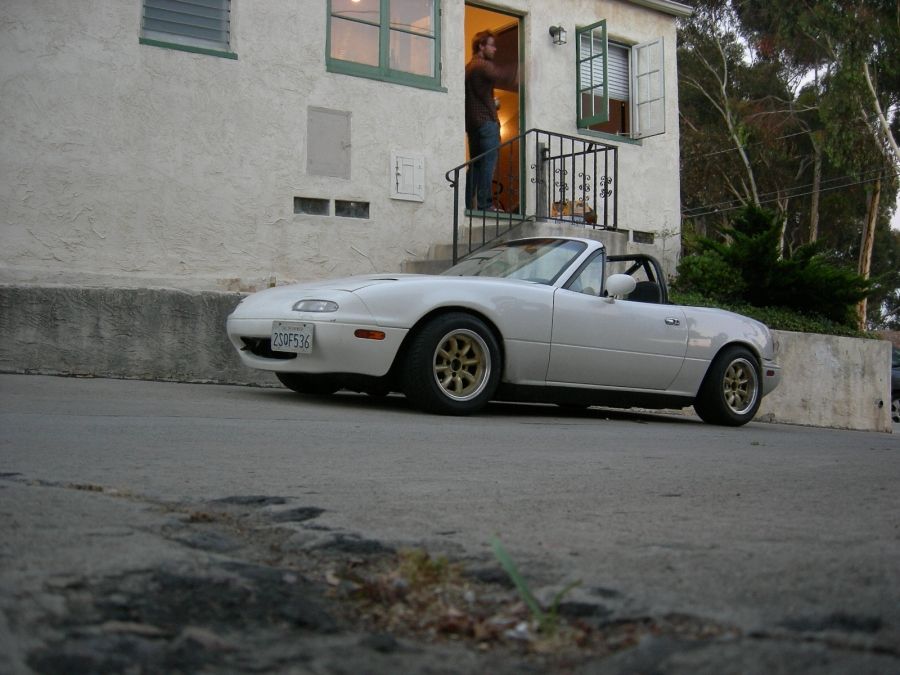 Thanks to Sid for the wheels and for dropping them off for me. Really cool guy and we need to hang since we're pratically neighbors!
Now for initial impressions:
She rubs on hard cornering. And it bugs the hell outta me. At first I was a little perplexed since it was the same height as before (12f, 12.25r) so i raised the car a little bit to where it sits in the pics above(a snug 2 fingers). Then I was looking at it and it occured to me. DUH! The offset. Whereas before my other wheel (Rota GT3) just tucked into the fender, now it has no-where to go.
Keep in mind this is with the stock TEIN Flex springs (7f, 6r), and its not enough. Most of my friends are running Koni race shocks with #700 spring rates and you can't even put a finger in the wheel well, and they don't rub. SO, looks like its time to order some stiffer Tein springs AND get the fenders rolled, which I had planned to get anyways.
I haven't noticed any tramlining, but I DO need to get it aligned again. One thing I noticed was a slight increase in body roll and it feels a little squirly during transitions, which I blame on sidewall design, that will be remedied with AO32s and stiffer springs.
You can definitely tell the reduced rotational mass when scootin' around. She accelerates much more easily now.
And she sits lower overall, which I like. A Lot.
Overall, it's not for everybody and DEFINITELY not for people with stock or even upgraded springs. You NEED stiffer springs. But as a project canyon-carver or tracker, 13inchers with sticky tires are the way to go! =D> [/img]