Discussion Starter
·
#1
·
As some of you know I recently purchased a set of ISC racing topmounts and promised to do a writeup on how they perform.
I borrowed this picture from ray_sir_6 and it looks exactly like this.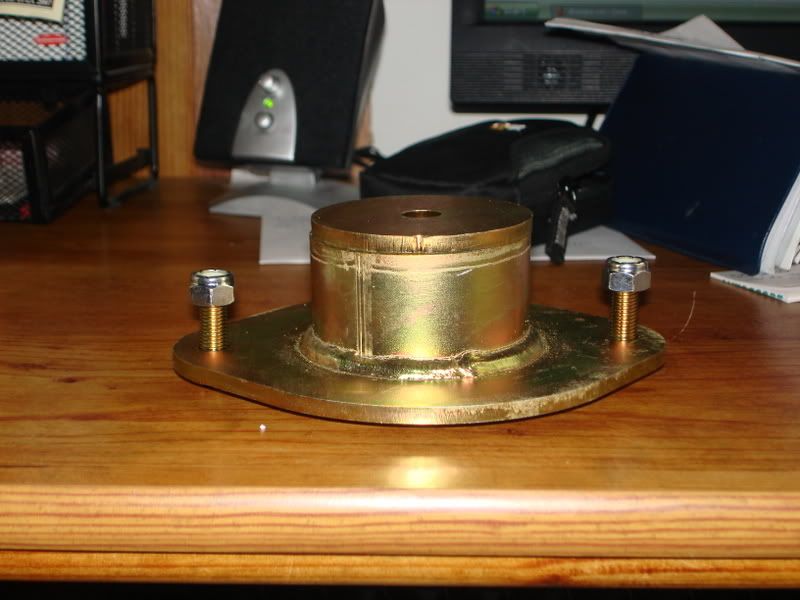 As you can see from the picture the top mount extends a good 1.5" from the base plate, its a very simple design and somewhat crude in construction but cadmium plated and does the job effectively and at $35 ea., its pretty hard to beat.
My topmounts are mounted on TEIN Basics and ride height is 11.25"F-11.5"R. I use the 46mm FCM bumpstops and have also incorporated the NB upper and lower bushings. When I had the OEM NB mounts, there was a gap of about 1/2" from the spring to the topmount at full droop, now the coilsprings are preloaded approx. 3mm in the rear and about 6mm in the front which prevents them from unseating. I suspect but can`t be sure that aftermarket springs like TEIN S, H&R, FM etc..can also be used with these topmounts.
For those on a budget or who have exisiting coilover combinations using OEM topmounts, I highly recommend them. but be warned. I used OEM NB hardware on them as TEIN coilover shocks allow it. YMMV
I`ll get more pictures posted up tomorrow.