Discussion Starter
·
#1
·
As a prelude to my findings, I would like to divulge that this is my first attempt at writing a review / install write up. Just as most first time experience, this love child at moments may get a little sloppy. That being said, I would like to invite you to ask any questions that you may have and I will try my best to answer them. As we begin, please join me in cracking open the nearest pre-shook adult beverage.
Let's set the scene, the first image that comes to mind when anyone mentions buying a "budget exhaust", is of an early to mid nineties, single cam, automatic, cut spring, four door Honda, obnoxiously flatuating alongside of you on the freeway.
As car enthusiasts, we all want the best quality possible at the best price possible, but just as most car enthusiasts, we also have a laundry list of parts we have to buy. As a result, we end up researching countless hours, weighing the options, searching for that perfect blend of quality / affordability. Luckily for us MX-5 motor heads, there is an option available on the market that combines both.
ISR Performance already offers a variety of parts for the NA/NB MX-5 platforms. After bumping into the guys over at ISR a few times at local track events, they asked me to test out their new cat back exhaust system for the NC. It's been four months since fitting the performance exhaust on my 2006 NC1, and I'm ready to reveal my findings.
The nitty gritty:
Specs please:
ISR Performance Circuit Spec Single Exhaust - Mazda MX-5 NC1/NC2 (they told me NC3 fitment has not been confirmed as of yet).
Straight 2.5" diameter piping to a single 4" tips. This exhaust has an inline resonator and a large muffler at the rear
Reduce weight from factory exhaust system (over 20lb weight reduction*).
My unit was polished stainless steel, however they informed me the production model would be brushed stainless piping with a polished stainless muffler/tip to give it a bit more of a unique look.
Gaskets and hardware included.
Install experiences:
Tools needed: Ratchet, 12mm socket, 14mm deep socket, 17mm socket, 15mm wrench. PB Blaster to loosen the nut, white lithium grease (or any other lubricant) for loosening muffler bushings.
Disclaimer: Since this is the first exhaust made, I reused the oem nuts and bolts when installing the exhaust system. The production kit will come with its own size matching hardware and smaller retention springs for the header connection.
Overall the uninstalling the factory exhaust and installing the ISR Performance exhaust was pretty straight forward. I lucked out and was able to use a friends lift, the total uninstall / install maybe took an hour once you had all the right tools in order. Remember for my example the factory bolt / nut sizes are the same for the both uninstall and install. The production exhaust kit will come with new hardware and own size matching, if you choose to use it. At minimum you will have to use the smaller springs for the header studs / nuts.
Uninstall:
Step 1: Safely get your MX-5 up in the air. Check that all jack points are secure.
Step 2: Spray all the marked nut/bolt areas down with some penetrating solvent, such as PB Blaster. (Photos Below)
Step 2: Drop out at least the aluminum X brace (Mine is already gone in the photo below). For extra space you can also choose to remove the black Y brace bar near the header / down pipe connection. Both brace bars use 4 x 12mm bolts.
Step 3: Begin to remove the stock exhaust. We started at the header / down pipe connection and worked our way back to the muffler.
Step 4: The header connection uses studs on the header side and nuts with spring tensioners on the exhaust pipe side. Use a deep 14mm socket to get these nuts off, and save the oem springs someplace safe, incase you ever want to reinstall the stock exhaust.
Step 5: The next two exhaust connections (midpipe & muffler) will use 2 x 17mm bolts with 2 x 15mm nuts. I used a 17mm socket as a driver, and a 15mm wrench to hold. A 17mm ratcheting wrench could do the trick as well. There will be one muffler hanger near the first mid pipe connection.
Step 6: Once you've unbolted the stock muffler you will need to detach the four rubber hangers. To do this we used white lithium grease as a spray lubricant. I found that white lithium grease worked quite well, but I'm sure any other lubricant would do the trick. Once you have managed to wrestle these guys off, and honestly this was the longest part of the install for me haha, it's time to install the new ISR Performance exhaust.
Install:
The install directions are the same as the uninstall with a few minor adjustments.
In Step 1: Connect downpipe section to header connection. Make sure to use new gasket and to install the new / smaller tension springs, on the nut side of the header connection.
Step 2: Connect midpipe to the downpipe section. Use new gasket. Connect midpipe to the solo muffler hanger bushing.
Step 3: Connect exhaust outlet pipe to the midpipe. Use new gasket. Reconnect two of the four muffler hangers.
Step 4: Reinstall any of the x braces that you may have removed for exhaust clearance.
Step 5: Start car (please do not be under the car if someone is starting it for you). Carefully inspect for any exhaust leaks.
Step 6: Turn off car. Safely place car back onto the ground.
Step 7: One week after install, I raised my car back up and re-tightened all my connections. In my case nothing came loose, but it's good to check.
Here are some photos of the finished product: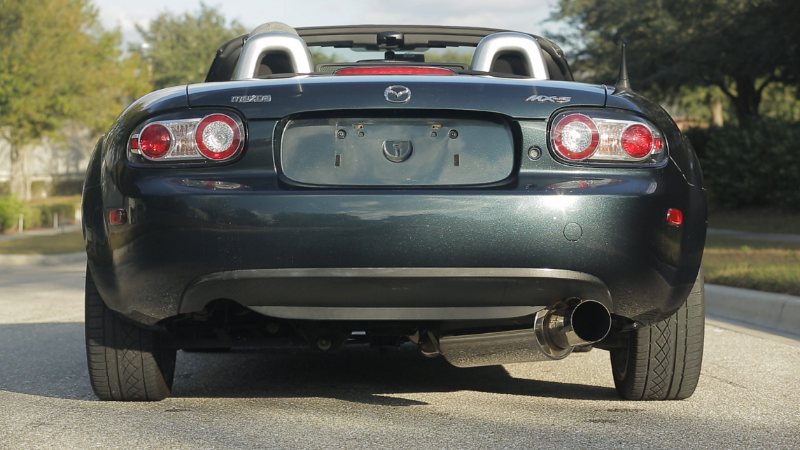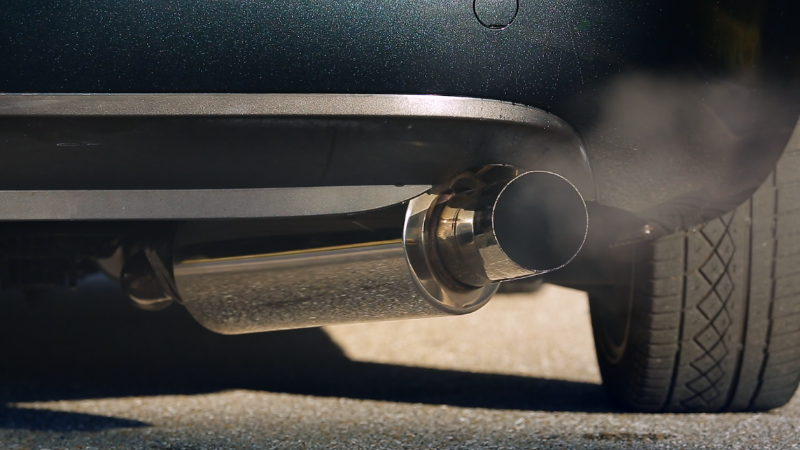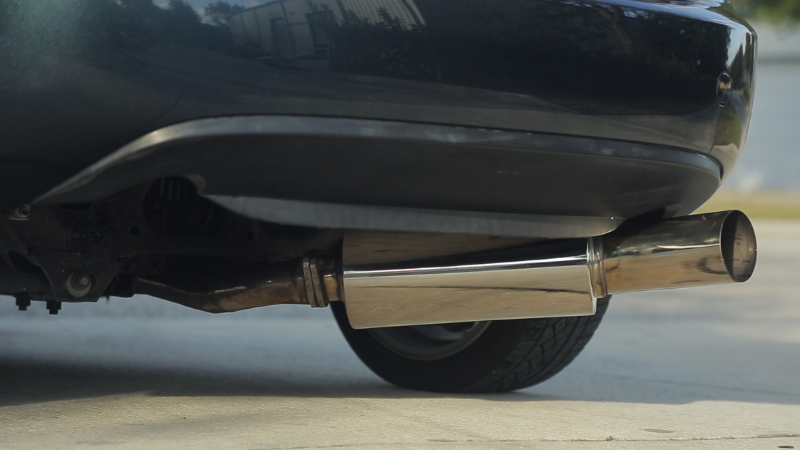 Sound / Performance: I got together with ISR Performance last week and made short video for sound clips / visual goodness. We are editing the video clips at the moment and will post soon when I have it. Most likely next week sometime.
Final thoughts:
Overall, I give the ISR Performance exhaust for the NC Miata platforms a 4.5/5 beer cans. Maybe its because thats number of beers I consumed during the consumption of this review but I really do love this product that much. I have had the exhaust on the car for a little over four months now. I jacked the car up after a month to check that everything was still good n tight. I also just recently check again last weekend while doing the brakes, everything still feels and looks great. The photos of the finished product are from this week so you can see how well everything has held up.